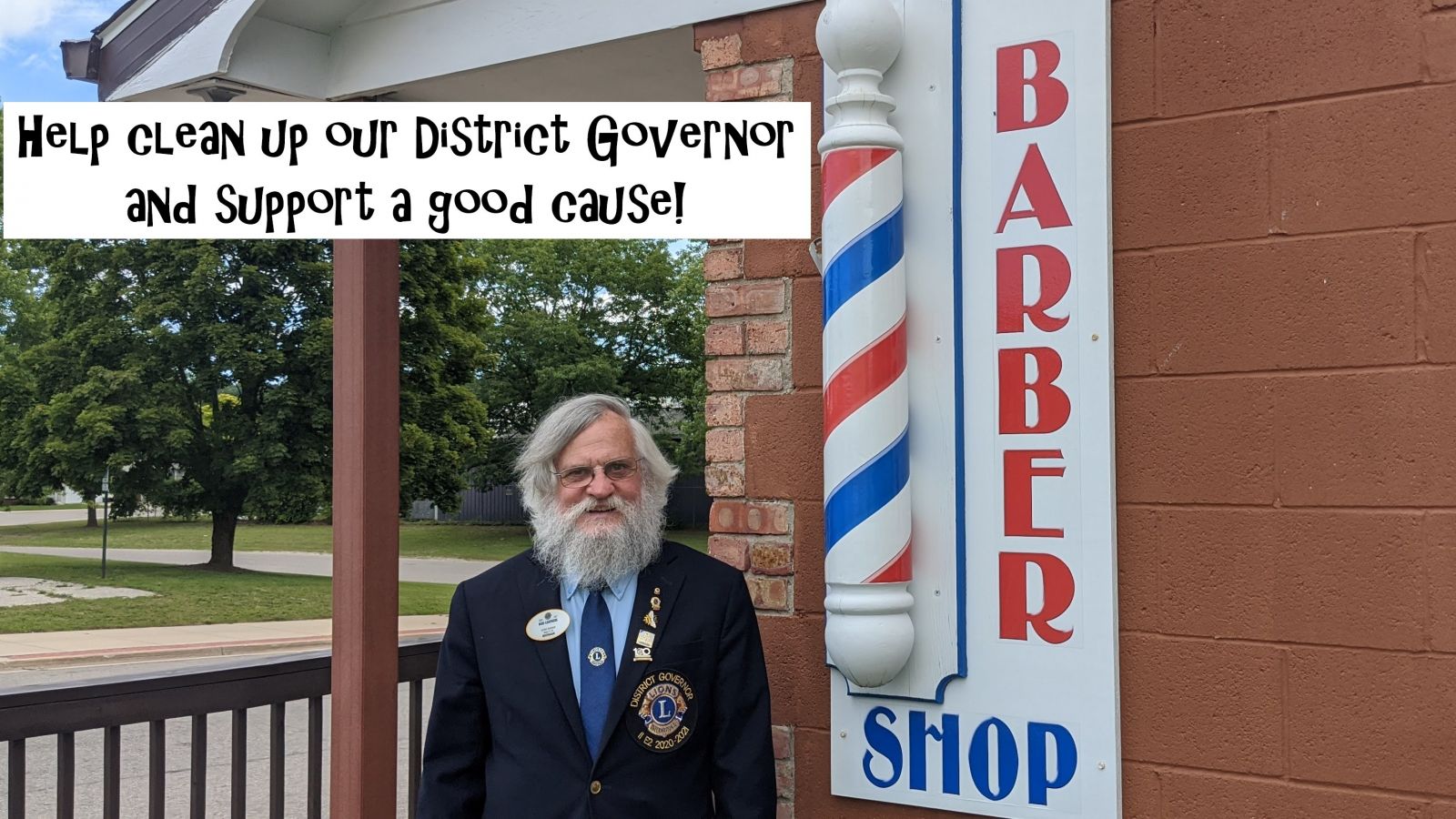 District Governor Rod Leathers
From District Governor Rod:
Want to join me in supporting a good cause? We're raising money for Central Lake Lions Club Charities in support of pediatric cancer. Hair, beard, and mustache shave - all must go. Want to watch? It will be done live on Facebook and Zoom at District Cabinet meeting October 10, 2020. Your contribution will make an impact, whether you donate $5 or $500. Every little bit helps. Thank you for your support.
The donations will be used in support of pediatric cancer with the 1st $2500 going to send a family to Camp Quality, a camp for children and their families battling cancer. Anything over that amount will be divided between Camp Quality, Maggie's Wigs for Kids, and Kids Kicking Cancer all 501c3 organizations which Lions of Michigan supports.
The preferred method to donate is on DG Rod's Facebook Fundraiser.
If you don't have a Facebook account and would like to donate through PayPal with a debit or credit card you can use the Donate button below. Checks can be mailed to Central Lake Lions Club Charities, PO Box 279, Central Lake, MI 49622 with Pediatric Cancer in the memo.
________________________________________
Attention club service chair, president or secretary:
Deadline to submit your service activity is Aug 15, 2020 for activities during fiscal year 2019-20.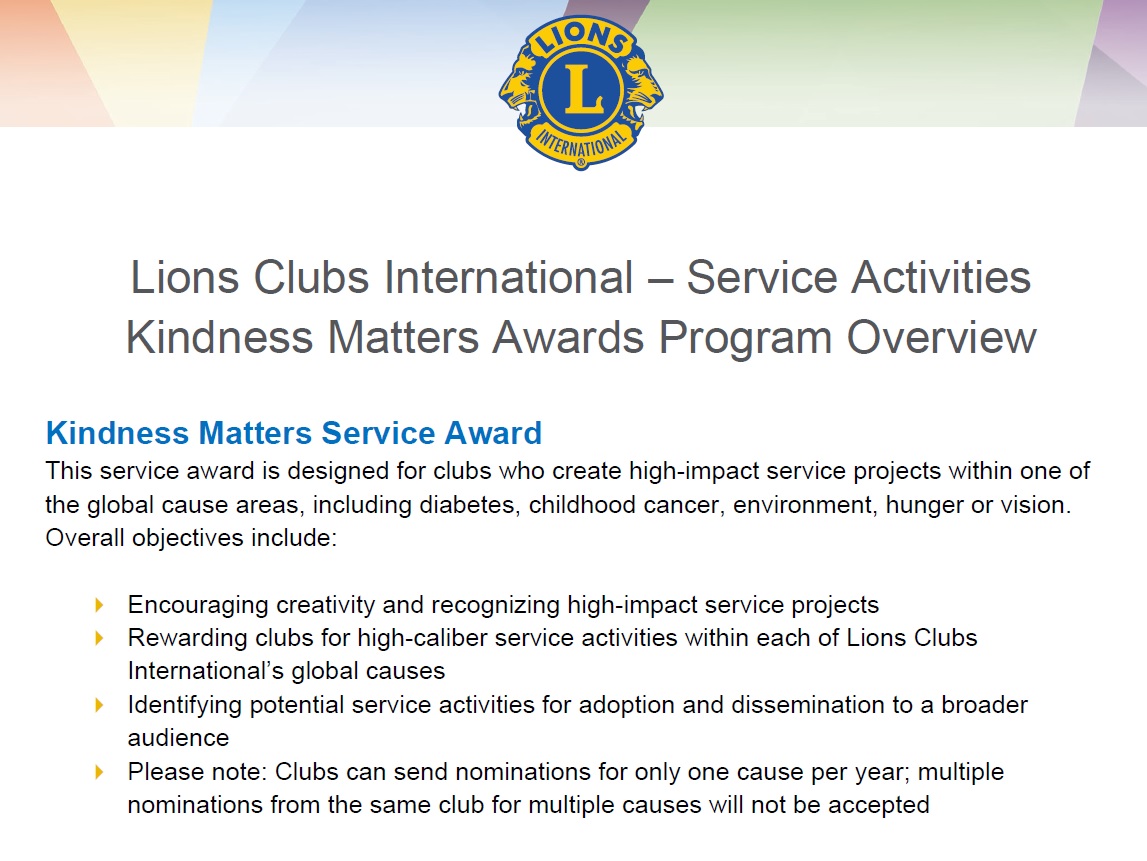 ________________________________________
Remember, One Lion can make a difference and have an impact in our communities, district, state and worlwide.
You can be that Lion!
"WE SERVE"
________________________________________

Lions serve. It's that simple, and it has been since we first began in 1917. Our clubs are places where individuals join together to give their valuable time and effort to improving their communities, and the world.
Our Mission
To empower volunteers to serve their communities, meet humanitarian needs, encourage peace and promote international understanding through Lions clubs.

Lions District 11-E2 consists of 32 clubs in Alcona, Alpena, Antrim, Arenac, Charlevoix, Cheboygan, Crawford, Emmet, Gladwin, Iosco, Kalkaska, Montmorency, Ogemaw, Oscoda, Otsego, Presque Isle and Roscommon counties in the northern lower peninsula of Michigan.
If you would like to learn more please explore our website and also visit our Facebook page. If you would like to serve your community contact a Lion in your community today! You can use the Lions Club Locator to find a club in your area.
________________________________________
Keep your clubs connected with

With meetings being cancelled remember that Zoom conferencing is available for any club activities. This can be for general meetings, board meetings, committee meetings or an other Lions business you may have. Meetings are available using the Lions of Michigan account on a first come first serve basis, and allow unlimited time for up to 100 people. You can also create your own FREE account to hold meetings which also allow up to 100 people but are limited to 40 minutes.
Contact Marie Leathers if you would like to arrange a ZOOM meeting or if you have any questions! See attached Quick Start Guide or check out the video tutorials available on the Zoom website.
________________________________________
Need help navigating MyLion?

Lions Clubs International is the world's largest service club organization with more than 1.4 million members in approximately 46,000 clubs in more than 200 countries and geographical areas around the world.