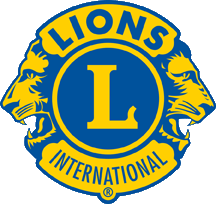 Welcome to the new District 14-G e-Clubhouse. Here you will find valuable information about what is happening in the District. Lions District 14-G is located in North-Central Pennsylvania. We are the largest sub-district in Multiple District 14 (Lions of Pennsylvania) both in terms of land area and
membership. Our clubs reach from Coudersport in the northwest, to Sayre-Athens in the northeast, to Berwick and Bloomsburg in the southeast, and the to the State College area and Snow Shoe in the southwest. Places of interest in District 14-G include State College, home of The Pennsylvania State University (Penn State) and Williamsport, the world headquarters of Little League Baseball and home to the Little League World Series.
---
Our Leadership Team
2017-2018
District Governor
Cheryl Wilbur (Wells-Jackson Lions Club)
118 Trowbridge Station Road
Millerton, PA 16936
(570) 537-2643
cawilbur@npacc.net
First Vice District Governor
Howard "Butch" H Haus III (Milesburg Lions Club)
Po Box 902
Milesburg, PA 16853
(814) 355-9443
butch9443@hotmail.com
Lions Clubs International is the world's largest service club organization with more than 1.4 million members in approximately 46,000 clubs in more than 200 countries and geographical areas around the world.