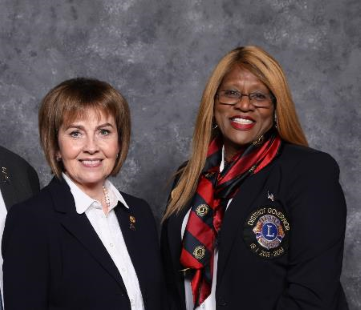 Welcome to the new District I website. Our mission is to provide our visitors with the latest information available to all members of District I and everyone else looking for information. We are proud to say that LCI has designed this new format and is offering, at no charge, to all Lions Clubs worldwide, YES, the cost is zero dollars! Many of our clubs have already designed a club website and it is already on the web for all to see. But, there are many other clubs, both large and small, that for what ever reason, do not have a website. If you are in a club that is not sure how to design and host a site, do not have the funds to have a site, no knowledge, equipment, or webmaster, NO PROBLEM! We can fix that.
We have a goal for this year 2018~ June 30, 2019. We would like to have all clubs in District I on the World Wide Web with thier own club website. We would like to help you make this happen. We will come to a club meeting or board meeting to discuss the project with your board members or all club members. We will explain everything, tell you what you need to have, contact LCI and ask for your logon and password. Teach your club how to start the site. Believe it or not, it is not as difficult as it sounds.
We ask that you please talk to your club, discuss it fully and understand that by having this new website, your community will know more about your club and how you help the people in your community. This could also help you get new members and backers for your projects.
INTERESTED? please contact me at the following email: districtiwebmaster57@gmail.com
I am looking forward to working with you and your club.
---
Lions Clubs International is the world's largest service club organization with more than 1.4 million members in approximately 46,000 clubs in more than 200 countries and geographical areas around the world.