Lion District 19D spans more than 700 miles, stretching from Mattawa, Washington, north to Prince George, British Columbia.
Our clubs and members support a variety of programs that provide necessary assistance to those in need in our communities. We volunteer thousands of hours every year to help make our communities better places to live and raise a family.
---
DG Wanda's message is to"Keep Dreaming"
A huge thank you to DG Wanda for everything she has done for District 19D this year!
---
Photos from 2017 Spring Conference Available!
Here is the link that shows you how to download photos from the Photostream
wikihow.com/Download-Images-from-Flickr
---
Our Multiple District 19 CARE Projects:
CARE (Cooperative for Assistance and Relief Everywhere, formerly Cooperative for American Remittances to Europe) is a major international humanitarian agency delivering emergency relief and long-term international development projects. Founded in 1945, CARE is nonsectarian, impartial, and non-governmental.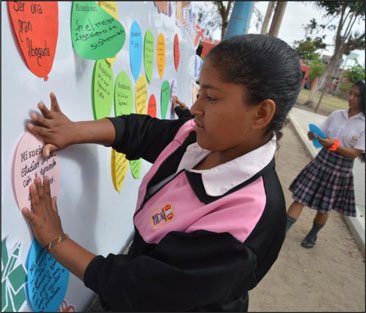 Every two years, MD19 sponsors a different project and encourages all its Lions Clubs to contribute funds towards suppporting the project. Please click here to review a progress report on Water Linkages for Sustainable and Healthy Communities in Guatemala. Or, click here to review the MD19 Lions CARE Project for 2016-2018: Bringing Educational Opportunities to Girls in Peru.
---
Trip to Portland...
The 2017 USA/Canada Lions Leadership Forum will be held in Portland from September 19 to 24th, and you can take advantage of a bus trip being organized.
Included in the package:
a Roundtrip Luxury Motorcoach Transportation to and from Portland, and a 1 Night Deluxe Accommodation at Angel of the Winds Casino on September 19. Price per person for Double is $255, for Single $339, no tax, in Canadian Dollars.
Contact Morley Brown, Aberdeen Lions Club, morleyehbrown@telus.net or 250 372 1941
---

JUNE Newsletter now available.




4th District Cabinet Reports now available - including MINUTES.




Check the Photo Gallery for a timeline sampling of photos from Spring Conference!



Check the Contact Us page for listings of 19D Club websites and/or social media links!
---
We Serve!
---
For more information about Lions Clubs, go to www.lionsclubs.org
Updated June 30, 2017
Lions Clubs International is the world's largest service club organization with more than 1.4 million members in approximately 46,000 clubs in more than 200 countries and geographical areas around the world.