WELCOME TO LIONS DISTRICT 19H Website
2019-2020

District Governor Patty Allen - NEWSLETTER

IPDG - Gord Graves- we THANK YOU for a good year! _______________________________________________________________________
The TEAM!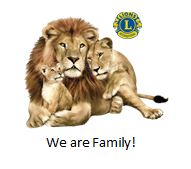 2nd Vice District Governor Ken Ball
19-H Family Reunion – A gathering for the Greater Good - March 6 & 7, 2020 - A Spring Conference like NO OTHER! Lions Got Talent Info Sheet & Fillable Entry Form
_______________________________________________________________________
AGM - International Lions Christmas Ship - ALL Lions welcome to attend Saturday (NEW DATE) September 28th, 1:00 pm at MD19 Office
Camp Horizon - www.lionscamphorizon.org
Dog Guides - https://www.dogguides.com/index.html
LCIF Campaign 100 Read ALL about it!
Another rewarding year for the Santa Ship! This project is successful, due in large part, to the generous contributions of Lions Clubs in the District. Check back here for information as to how you and your club can help!

LEOS - Take a bow! Congrats to Leo Kyle Boutilier from Surrey BC Kwantlen Park Leos appointment to Lions Clubs International Board as LEO Liaison!
All correspondence to the MD19 office should be mailed to:
4141 W Maplewood Avenue
Bellingham, WA 98226
Lions Clubs International is the world's largest service club organization with more than 1.4 million members in approximately 46,000 clubs in more than 200 countries and geographical areas around the world.