21-B Officer Training scheduled for April 6 at LFA, Phoenix and May 18 at SAAVI, Tucson - see flyers on the Calendar Page.
21-B Convention scheduled for April 12 & 13th at Radisson Suites, Tucson.
Note from PDG Barb Daily, MD-21 GLT
DISTRICT 21-B CONVENTION GUEST PRESENTATION SESSION SPEAKER
LION DANIEL MARNEY ELKINS

Saturday, April 13, 2019 The Radisson, Tucson, AZ
If you have the time – we'll give you the knowledge to bring your club to new heights! Seriously, you do not want to miss the talent Daniel brings to Lions. You need to hear it for yourself – club changing strategies you don't want to miss. And he's only been a Lion for two years!
On a personal note, I met Daniel in November 2017 in Denver at the ALLI/ELLI Institutes. He was a Lion of only a few months but his club saw the value in encouraging Daniel to attend the Emerging Lions Leadership Institute. I did not have Daniel in my classes as I was teaching in ALLI but I HEARD about Daniel during our faculty out-briefings after classes each evening. Then I really got to know exactly who Daniel was when the ELLI class nominated him to be one of the speakers at the celebration dinner the last night of the institutes.
WOW! Yes, I was WOWED! Then I met him again at the LCI convention in Las Vegas as he was presenting on cultivating community relationships. Then we met once again in Columbus at the USA/Canada Forum and I asked if he'd be willing to come to Arizona and speak to the Lions and he said sure and I tracked down DG Ray and got them to meet and the rest is now history. But it doesn't end there. In November 2018 while I was part of the faculty for ALLI in Winnipeg, Lion Daniel was a participant so we met again!
I am so proud to have Lion Daniel join us for our 21-B convention – don't be shy, he wants to meet everyone – you won't be disappointed.
Lion Daniel Marney Elkins is a professional drug prevention specialist and community mobilizer for the Delaware Prevention Coalition. He specializes in creating youth leadership programming by teaching strategic thinking and service learning. Lion Daniel is also the charter president of the Bellefonte Lions Club, the newest and fastest growing club in District 22-D. What began as a branch club with just 5 members has now grown into a club with 124 young, active and energetic Lions. Lion Daniel has given presentations about strategic recruitment in several different districts, the USA/Canada Lions Leadership Forum, and at the 101st LCI Convention in Las Vegas.
Presentation Session Title - Getting them there and keeping them busy" A discussion of strategic recruitment methods and new service models to help reinvigorate your club, zone, and district!
---
---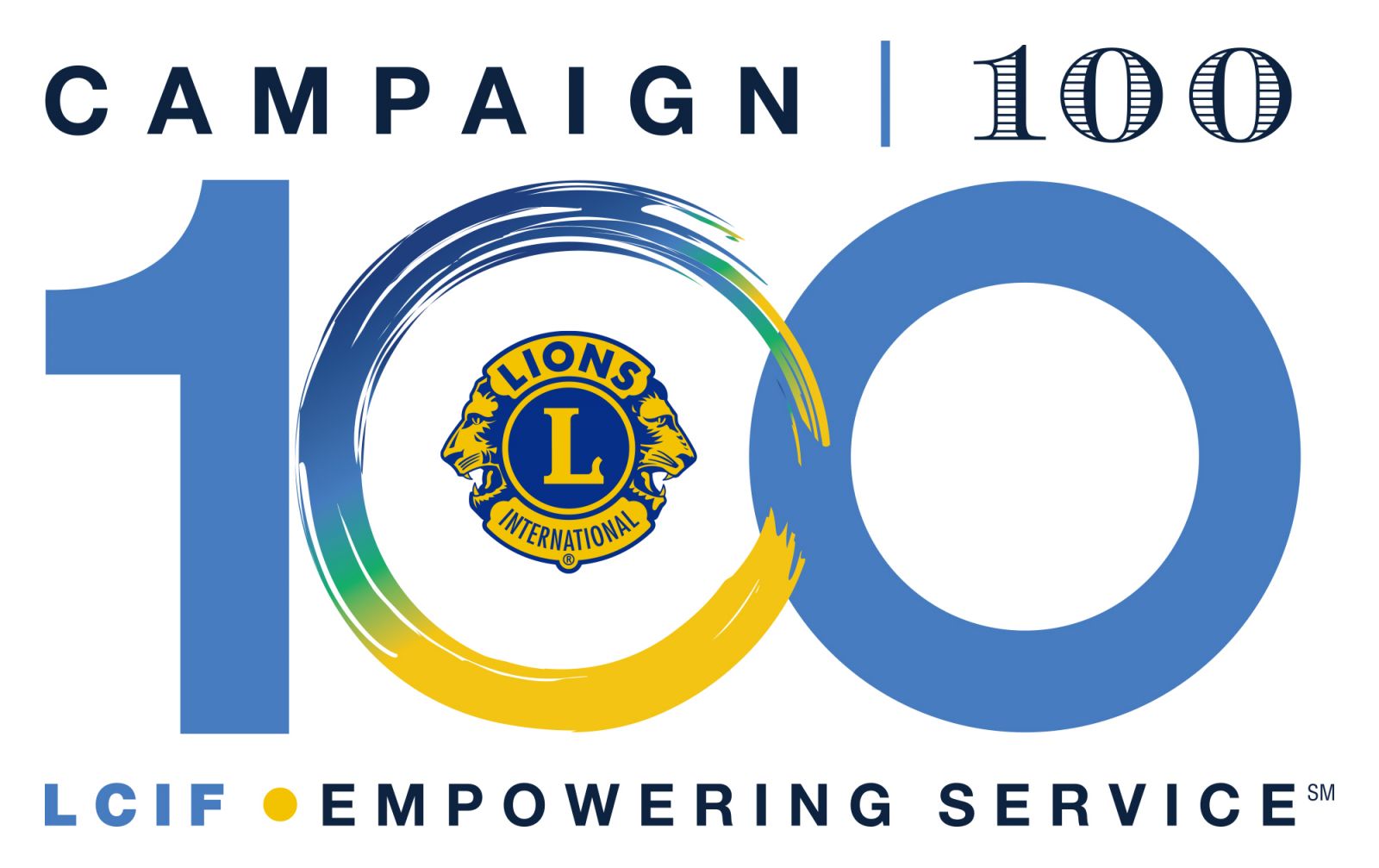 Our Lions Club International Foundation capital fundraiser to raise $300,000,000 by June 2021 for grants to empower and enable Lions in Arizona and all over the world to do what we do best - Service - for 200million individuals each year. Find out just what your donation can do. Contact your club LCIF Coordinator, 21-B District Coordinator IPDG Bobbie, or MD-21 LCIF Coordinator PDG Fred Garmeson for datails.
| | |
| --- | --- |
| Cause | Impact |
| Vision | $100 funds two cataract surgeries. |
| Youth | $100 provides the Lions Quest social emotional learning curriculum to an entire classroom for one year. |
| Diabetes | $100 provides diabetes screenings for 18 at-risk individuals. |
| Humanitarian Efforts | $100 provides the measles vaccination to 100 kids. |
| Disaster | $100 provides immediate relief to four people in the wake of a natural disaster. |
| Environment | $100 provides14 people with access to clean water. |
| Childhood Cancer | $100 helps purchase equipment that will help diagnose or treat eight (8) children. |
| Hunger | $100 helps provide regular access to food to 14 disabled, elderly, low income or homeless individuals. |
---
************
Our 21-B Peace Poster winner is Alexander Adams, 11 years old, Ryan Elementary School, Chandler. Alexander captured this year's theme of Kindness Matters - a giant vacuum collecting hearts from random acts of kindness and then spreading them and creating peace throughout the world.
---
Motto: "WE SERVE".
Learn more at
http://www.lionsclubs.org

N Alan Lundgren
District 21-B is home of 2016-2018 LCI Past International
Director

Ray Clark
2018 - 2019 District Governor
DG Ray's theme is "One Act of Human Kindness"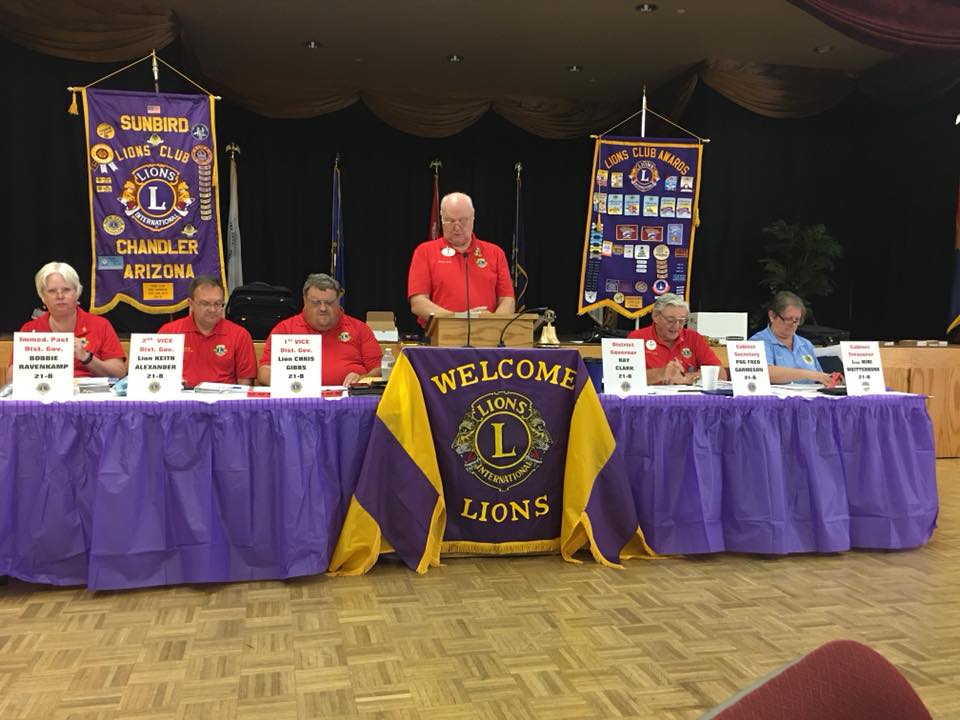 2018-19 Cabinet
IPDG Bobbie Ravenkamp, 2nd VDG Keith Alexander, 1st VDG Chris Gibbs, DG Ray Clark
Cabinet Secretary PDG Fred Garmeson and Cabinet Treasurer Mimi Wittenborn
---
District 21-B is one of 3 Districts in Multiple District 21 which is home to 41 clubs.
District 21-B covers Mesa in the North to Nogales in the South and Casa Grande in the West to Morenci in the East.
Clubs share a rich history of "Service to their Communities" starting with Tucson Downtown Lions Club which was chartered in 1923 to our newest club.
Facebook Links
Webmaster
Bobbie Ravenkamp - 918-705-1227
bobbie21b@gmail.com
---


Lions Clubs International is the world's largest service club organization with more than 1.4 million members in approximately 46,000 clubs in more than 200 countries and geographical areas around the world.