Team Up Serve and Grow
James Haverland, District Governor 2018-2019
This is the year for a new passion for service in all Lions! I am excited about the numbers of new Lions coming into our District. Our vision of meeting all of our community needs with Lion service can become a reality. All 500,000 citizens in our District should be able to contact us with unmet needs. You are the one that can make it happen.
Here is the theme: "TEAM UP, SERVE AND GROW"
It simply means find partners, serve your community on a regular basis (monthly projects) and add new members who have your same passion for service! Fun, serving clubs always grow.
District Governor James Haverland
2018 - 2019 District Goals
Plan and do at least one service project every month. Size is not important, "Just Serve." Involve other groups to help you find new members. More service, more members.
Invite membership candidates to every club meeting, meet more often as your club has more fun serving!
Get all new members involved fast, don't wait.
Club 1st Vice President should be encouraging leadership development and training in the club and making sure orientation for new members is foremost in the club's plan.
Club Secretary should discuss member terminations with the Club President and membership chair; Club President should call the member and work on a solution to save the member.
Form branch clubs of your club when new members can't attend your club meetings.
Train, Train, Train, Get everyone involved in serving your community!
Increase your giving back to the community; Award best performers with a Melvin Jones Fellowship or a Jack Weich Fellowship or a Texas Lions Fellowship.
---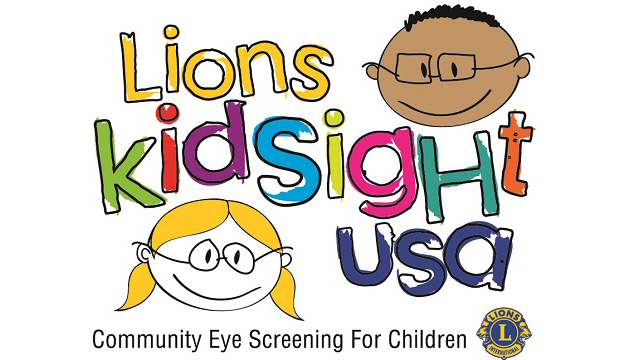 If you could save a child's sight with the press of a button, wouldn't you? That's the idea behind Lions KidSight USA, a new national initiative announced by Lions in the United States. Lions KidSight USA was launched to help ensure that children between the ages of six months and six years receive vision screening and professional follow-up care when needed. - See more at: http://e-district.org/sites/kidsightusa/
---

Visit the District 2S5 Facebook Page!
Lions Clubs International is the world's largest service club organization with more than 1.4 million members in approximately 46,000 clubs in more than 200 countries and geographical areas around the world.