WELCOME TO DISTRICT 2-T2
District 2-T2 includes 22 counties in the Panhandle-South Plains region of Texas. We have more than 1,300 members in 41 clubs who are dedicated to serving their communities and meeting humanitarian needs.
"We Serve and You Can Too!"
---
DIST. 2-T2 REMEMBERS PAST FIRST LADY CAROLYN HARRINGTON (1928-2018)
Carolyn C. Harrington, 89, of Lubbock and formerly of Snyder, died Saturday, Aug. 11, 2018 in Lubbock.
Funeral service for Mrs. Harrington will be held at 2 p.m. Friday, August 17, at Springs Fellowship Church in Lubbock with Dr. Phil McClendon officiating. The service will be under the direction of Bell-Cypert-Seale Funeral Home.
Mrs. Harrington was born on Oct. 29, 1928 in Ballinger to Charles Will and Agnes May (Johnson) Cheatham. She married Howard Harrington on April 5, 1947 in Ballinger. Carolyn worked as the secretary for Snyder ISD for 18 years. She then worked for the Scurry County District Clerk's office and retired after 10 years.
Survivors include her husband of 71 years, PDG Howard Harrington of Lubbock, one son, two daughters, one daughter-in-law, 13 grandchildren, and 13 great-grandchildren.
Memorials may be made to Trinity United Methodist Church in Snyder, Wounded Warriors or a charity of choice.
Her complete obituary may be found here. Online condolences may be posted at http://www.bellcypertseale.com
District 2-T2 sends its heartfelt condolences to PDG Howard and the family.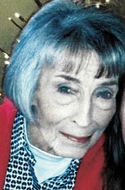 ---
NEW CONTEST FORMS AND OTHER MATERIALS
Club Presidents and Secretaries -- Here are links to several forms provided at the First Cabinet Meeting at Texas Boys Ranch.
---
JULY 21 CABINET MEETING GREAT SUCCESS
Our thanks to Texas Boys Ranch and the Lubbock Redbud Lions Club for hosting the first Cabinet Meeting for 2018-2019.
District Governor Terry Hawkins of the Lubbock Lions Club outlined the International and District goals for the 2018-2019 fiscal year.

The 2018-2019 District Cabinet was introduced and sworn into office.

The minutes of the 2018 District Convention were approved.

The 2018-2019 budget and respository bank were approved.

A new District project, "Camp Bark and Brew" was unanimously approved.

At the conclusion of the meeting, Lubbock Redbud Lions Club members dedicated a tree planted at Texas Boys Ranch in honor of the club's 50th anniversary.
---
IT'S A NEW LIONS CLUB YEAR -- WEBSITE UPDATE IN PROGRESS!
We are updating the District 2-T2 website for the 2018-2019 Lions fiscal year. During this time, some links may not work or may still have information from the 2017-2018 year. We appreciate your patience as we revise these pages!
---
JULY 2018 DISTRICT NEWSLETTER ONLINE!
Be sure to read the July 2018 issue of THE WINDMILL for information about the July 21 District Cabinet Meeting, the June 16 Idalou Lions Club charter night, and much more!
---
DISTRICT 2-T2 NOW ON FACEBOOK!!
You'll want to follow District 2-T2 on its new Facebook page.
CLICK HERE to go to the page!
---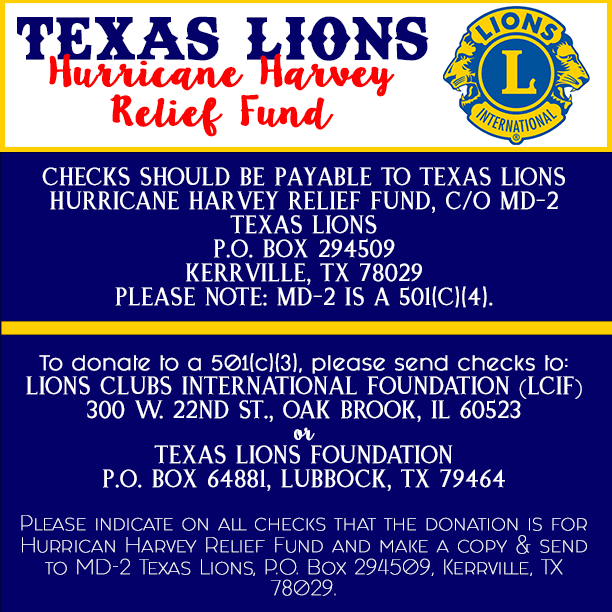 ---
Lions Clubs International is the world's largest service club organization with more than 1.4 million members in approximately 46,000 clubs in more than 200 countries and geographical areas around the world.