WELCOME TO DISTRICT 2-T2
District 2-T2 includes 22 counties in the Panhandle-South Plains region of Texas. We have more than 1,200 members in 42 clubs who are dedicated to serving their communities and meeting humanitarian needs.
"We Serve and You Can Too!"
---
SECOND DISTRICT MEETING SET FOR OCTOBER 12
District Governor James Belk invites all District 2-T2 Lions to attend the second District Meeting set for October 12 at South Plains Church of Christ in Lubbock. Wer'll have more information on the website and in the October issue of The Windmill!.
---
SAVE THE DATE -- SATURDAY NOVEMBER 9, 2019
The Plainview Lions Club celebrates its 90th anniversary at 6:30 p.m., Saturday, November 9, 2019 at the McClung Center on the Wayland Baptist University Campus in Plainview. We'll have more information soon!
---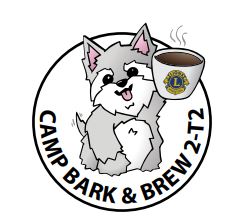 SAVE THE DATE -- SATURDAY, MARCH 28, 2020
Watch for more information!
---
JULY 2019 WINDMILL NEWSLETTER
Follow this link to read the July 2019 issue of The Windmill
---
IMPORTANT NOTICE TO CLUB SECRETARIES!
PDG Vance Gipson will be contacting Club Presidents and Secretaries regarding changes to the 2019-2020 District Governor's Humanitarian Contest. It is important to note that the contest begins in September with first reporting in October. Be sure to watch your email for this important information from District Contest Chairman Gipson.
---
DISTRICT 2-T2 IS NOW ON FACEBOOK!
You'll want to follow District 2-T2 on its new Facebook page.
CLICK HERE to go to the page!
---
Lions Clubs International is the world's largest service club organization with more than 1.4 million members in approximately 46,000 clubs in more than 200 countries and geographical areas around the world.