WELCOME TO DISTRICT 2-T2
District 2-T2 includes 22 counties in the Panhandle-South Plains region of Texas. We have more than 1,300 members in 41 clubs who are dedicated to serving their communities and meeting humanitarian needs.
"We Serve and You Can Too!"
---
OCTOBER 2018 WINDMILL NEWSLETTER
Follow this link to view the October 2018 issue of The Windmill. Learn more about the October 13 District Meeting, recent LCIF funding for three District 2-T2 Lions Clubs, the USA/Canada Lions Leadership Forum, the District 2-T2 Photo Contest, and much more!
---
WE'RE GOING TO HAVE OUR OWN PHOTO CONTEST!
Many Lions have missed the Environmental Photo Contest held at the District 2-T2 Midwinter Conference in recent years. Since LCI has discontinued the contest, PDG Fredda Buckner is giving District 2-T2 Lions the ability to keep the tradition going with our own local Photo Contest.
Follow these links for more information!
2019 DISTRICT 2-T2 PHOTO CONTEST ENTRY FORM
2019 DISTRICT 2-T2 PHOTO CONTEST RULES
---
WEBSITE UPDATE IN PROGRESS!
We are updating the District 2-T2 website for the 2018-2019 Lions fiscal year. During this time, some links may not work or may still have information from the 2017-2018 year. We appreciate your patience as we revise these pages!
---
DISTRICT 2-T2 NOW ON FACEBOOK!!
You'll want to follow District 2-T2 on its new Facebook page.
CLICK HERE to go to the page!
---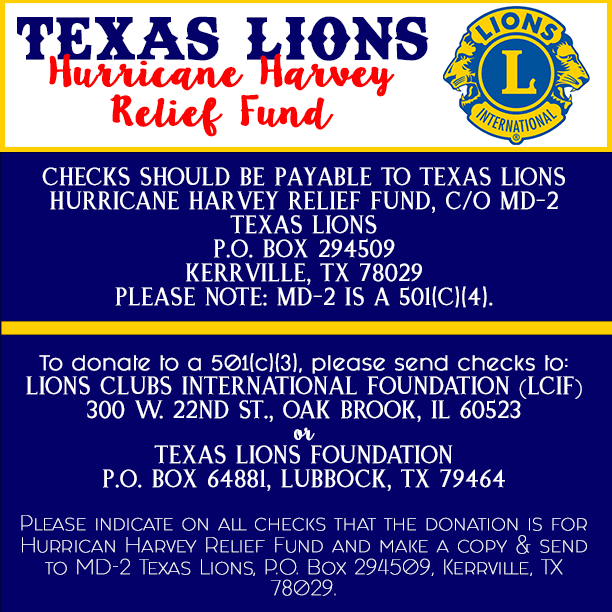 ---
Lions Clubs International is the world's largest service club organization with more than 1.4 million members in approximately 46,000 clubs in more than 200 countries and geographical areas around the world.