WELCOME DISTRICT 2-T3 LIONS!







L-R 2nd VDG Frank Heslin, DG Joe Palomo, 1st VDG Javier Morales
District Goals 2019-2020
Promote Zone Chair and Club Officer training to ensure the District Team understands their roles.
Add members to the Guiding Lions roster to support development of new clubs and clubs that are struggling.
Identify qualified candidates to apply for local and Lions Clubs International sponsored institutes in our area.
Grow the District by adding members and new clubs.
Grow and re-align service areas to match the LCI Service Challenge.
Ensure that clubs are active and that they report service activities.
Support and promote LCIF and demonstrate District support through increased donations.
---
IMPORTANT NOTICE ****PLEASE READ****
Fellow Lions,
We are entering a difficult and uncertain time in our history as a nation, and in fact in our history as humans. A deadly virus has devastated societies in Asia and Europe and is now invading our beloved country. The Coronavirus has changed life as we know it in our homeland, and we don't know how long it will be before we can return to normal. What we do know is that we must take drastic measures to safeguard our population, especially those at high risk.
In Lions District 2-T3, it is the responsibility of the Governor and the District Cabinet to spare no effort to protect all the Lions of our district, and this is not a responsibility we take lightly. Hence, for the well-being of our membership the District 2-T3 Cabinet has decided to modify our district convention scheduled for 25 April 20 as outlined below.
Our convention will now be a "virtual convention" on the same date. There will NOT be a physical gathering. Instead the business of the district will be conducted via teleconference and the results will be available to the general membership electronically. Elections will be accomplished via a combination of electronic mail and regular mail and all LCI requirements will be met such that when the virus situation abates, the next district leadership team can hit the ground running.
I regret not having the opportunity to end the year with a celebration, but I will give that up for your safety any day.
Remember fellow Lions, this menace will not be defeated just by our government or our health care providers alone, it will be defeated by all of us. We all must do our part.
God bless us and our families, God bless our Lions, and God bless the United States of America.
Yours in Service,
DG Joe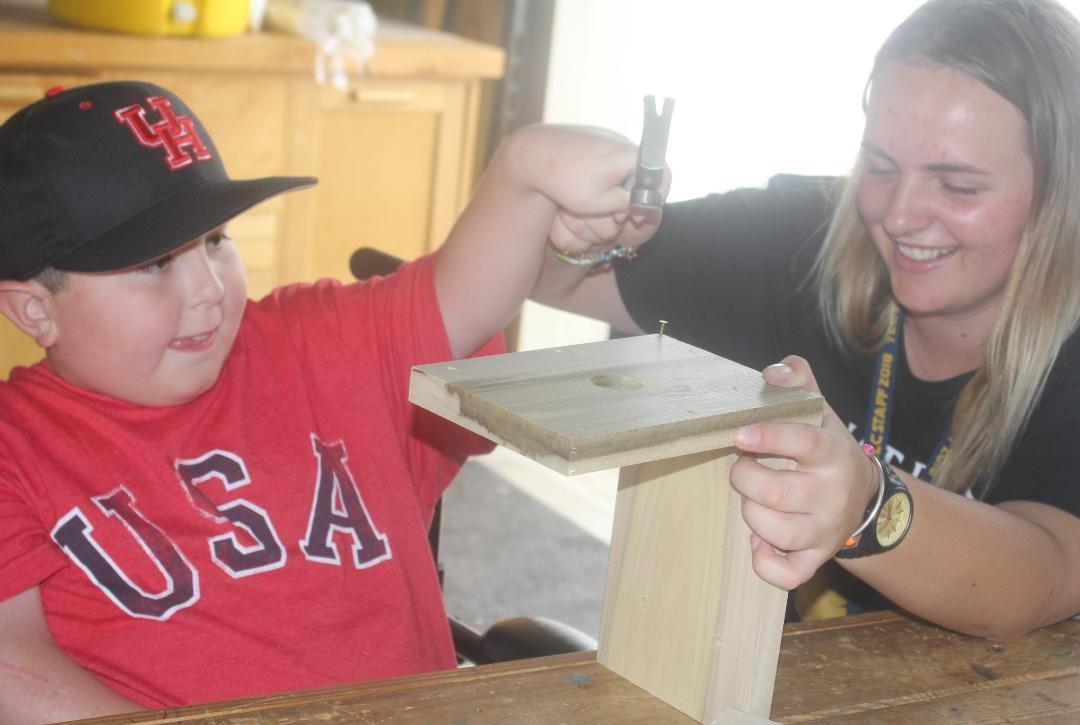 LIONS YOUTH CONTEST SCHOLARSHIP SPONSOR
​If you are interested in sponsoring please contact:
Marc Almklov
​malmklov@yahoo.com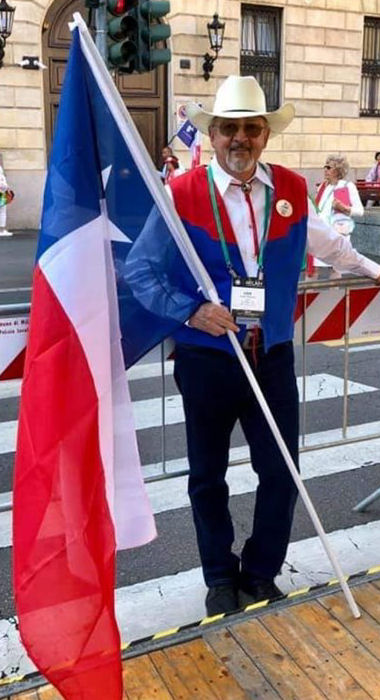 DG Joe Palomo at the International Convention in Milan
Helpful Links:
Texas lions eyeglasses recycling center:
Lions Camp:
​MD-2 Lions of Texas:
Lions club international:
Lions Clubs International is the world's largest service club organization with more than 1.4 million members in approximately 46,000 clubs in more than 200 countries and geographical areas around the world.