District Governor




Theresa Prumatico

"Lions Volunteer from the Heart"

More Hands-More Heart-More Serves
---
DISTRICT NEWS
District 4-L2 Leadership Training
What: "A Lion's Adventure In Leadership" - Seminar
Explore the Leader in you - at all levels.
You have what it takes, so come and explore your future.
When: Saturday, January 13, 2018, 1:00pm - 3:00pm
Where: Presbyterian Intercommunity Hospital (PIH)
12401 Washington Blvd, Whittier, CA 90602
Meeting: Rooms A, B, C (Downstairs)
Event Facilitators: PDG Chris Ohrmund and IPDG Manny Sanchez
RSVP: Please RSVP to CS Mary Jane Patton,
(562) 430-1151, mjpatton3@gmail.com or District GLTC Tom Kester, (626) 487-9339, tkester@att.net.
---
MD-4 Lions Leadership Institute
Ontario Convention & Airport Hotel
2200 E. Holt Blvd, Ontario CA 91761
March 10-12, 2018
Limited to first 60 Lions who register by 02/25/18
SAVE THE DATE FOR THISE MOST IMPORTANT TRAINING CLASS
The Lions Leadership Institute MD-4 Lions Leadership Institute focuses on building the skills of Lions leaders in preparing them for leadership responsibilities at the club, zone, region and district levels. There is a focus on applying many of the leadership skills long recognized in business and government to working with volunteers and the community. Qualified candidates are Lions in good standing who are active in their club and/or district leadership.
Areas of Emphasis Some of the areas covered in the course work are Public Speaking and Presentation Skills, Motivating Club Members, Diversity, Conflict Resolution, Supporting Teams, Personal Goal Setting, Project Management, Time Management, LCIF, Communications, Technology & Lions, Effective Meetings, Mentoring and Membership.
GLT Tom Kester
tkester@att.net
(626) 487-9339 Cell
---
District 4L2 Third Quarter District Meeting
Saturday January 20th, 2018----Breakfast/Check In 8:00 AM
Call to Order 9:00 AM
PIH Hospital 12401 Washington Blvd., Whittier (Lower Floor Auditorium)
Deadline for $12 Price Break January 15th, 2018
Send checks payable to District 4-L2 District Meeting to
CS Mary Jane Patton, 3446 Marna Ave. Long Beach CA 90808
PLEASE DONATE AND BRING ONE NEW RAFFLE PRIZE ($20 value) FROM YOUR CLUB.
---
2018 District 4-L2
Melvin Jones Recognition Luncheon

Guest Speaker PCC Roger Powell
Sunday, February 25, 2018 Rio Hondo County Club
10627 Old River School Rd., Downey, CA 90241
Mixed Green Salad-2 Chefs Cold Salad-Fresh Fruit

Roast Beef Tenderloin - Blackened Filet of Salmon - Chicken in Lemon Caper Butter

California Vegetables-Roasted Red Potatoes

Coffee, Iced Tea, Hot Tea & Water
No Host Cash Bar will be available
To make reservation email Lion Nancy at CS4L2@msn.com, Make checks payable to District 4L2 and mail to: Lion Nancy McAfee, 5156 E. Ebell St, Long Beach CA 90808
---
---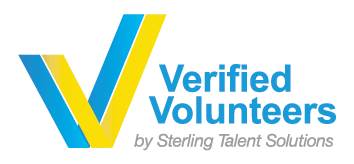 Verified Volunteers and Lions Club Multiple District Four
Working Together
Learn more about volunteer background checks for Lions by clicking here
---
2017-2018 Digital Version of District 4-L2 Directory
---
For District or Club Events go to Calendar Page
Fellow Lions Who Could Benefit. If your club has a member who you would like the district to send a card to please contact:
---

Lions Clubs International
"Tree of Life"
At
Rancho Los Amigos
By sponsoring a $200 gold leaf, you will help patients lead a productive life.
This is also an opportunity to honor: A Special Lion, Family Member, Anniversary or Memorial.
For further information contact:
---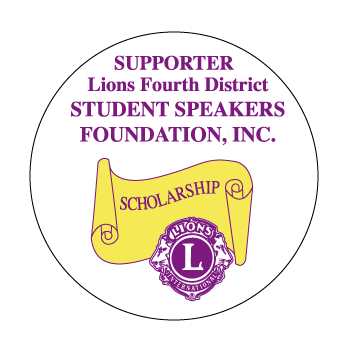 Student Speaker Contest
MD4 Lions Clubs of California
District Student Speaker Contest
12401 Washington Blvd., Whittier
2017-2018 Topic: "What Role Does Integrity and Civility Play in Today's Society?"
| | |
| --- | --- |
| by Monday, February 26, 2018 | Club Contest |
| by Monday, March 19, 2018 | Zone Contest |
| by Monday, April 9, 2018 | Region Contest |
| by Monday, April 30, 2018 | District Contest |
| by Monday, May 21, 2018 | Area Contest |
| on Saturday, June 9, 2018 | MD4 Final Contest - Visalia, Ca |
---

Donations to the Lions Family Center project are suggested and deeply appreciated. Questions? Please call Michelle Vigue at (626) 218-6560.
---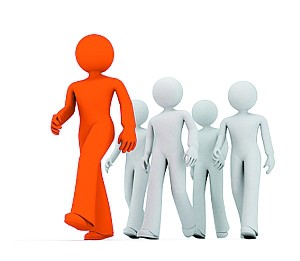 Click Here to Download the PU101 Report Form (New Club Officers)
Click Here to Download the Monthly Membership Report Form
---
---

Lions Clubs International is the world's largest service club organization with more than 1.4 million members in approximately 46,000 clubs in more than 200 countries and geographical areas around the world.