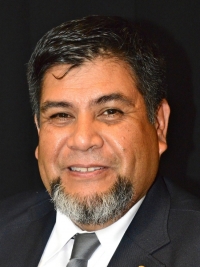 District Governor




Manuel "Manny" Sanchez

"Building A Strong Foundation

"
---
79th Annual Lions District 4-L2 Convention
"Centennial Celebration"
100 Years of Service
Crowne Plaza Hotel, 2270 Hotel Circle North, San Diego, CA 92108

Thursday through Sunday, May 18-21, 2017
Click on the links below to download forms
For On-line Convention Registration
For Online Hotel Registration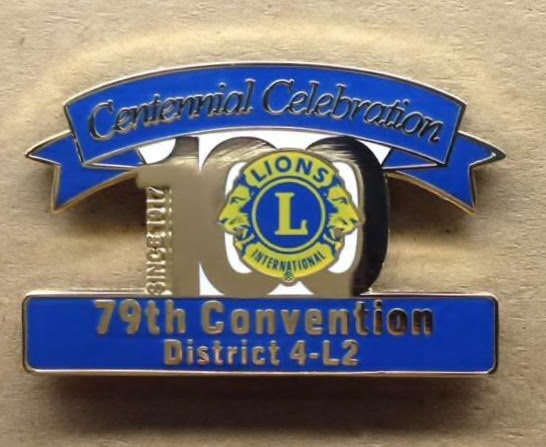 New! Commemorative District Centennial Pin
For every Paid registration
---
2016-2017 Digital Version of District 4-L2 Directory
Click on link below for digital version.
A digital version of the 2016-2017 District 4-L2 is available by clicking on the link below.
DISTRICT NEWS
LIONS SUMMIT & OFFICER TRAINING
April 29, 2017
SAVE THE DATE FOR THESE MOST IMPORTANT TRAINING CLASSES
District 4-L2 is setting up training classes for Saturday, April 29, 2017. Four classes are being offered, they will be held at the Applied Technology Center (ATC), located at 1200 W. Mines Ave., Montebello CA 90640.
District classes are at no cost to all Lions that wish to attend.
All incoming Club Officers and all other Lions are welcome and are encouraged to attend any of these training classes. If you want to know more about and prepare better for club leadership, these classes are most valuable.
Please RSVP to GLT Gary Hall (626) 327-0564 printer70@verizon.net or CS Nancy McAfee (562) 810-1841 cs4l2@msn.com
Time Subject Presenter
9:00am to 10:00am Club President Training Lion Tom Kester
9:00am to 10:00am Club Secretary Training CS Nancy McAfee
10:00am to 10:30am Open Forum (session 1) All Presenters
10:30am to 11:30am Club Treasurer Training CT Ron Copley
10:30am to 11:30am Management "Lions Style" PDG Chris Ohrmund
10:30am to 11:30am "The How To's" of Membership PDG Margaret Dunlevy
11:30am to 12:30pm Open Forum (session 2) All Presenters
New this year will be pre-submitted questions. Specific questions you may have and do not want to miss the answer to can be submitted to the presenters ahead of class time so they will be sure to be covered during the class or at the Open Forum sessions.
GLT Gary Hall
Printer70@verizon.net
(626) 327-0564 Cell
For District Governor's Club Visitations Schdeule
Go to 2016-2017 District Governors Calender Page
For District or Club Events go to Calendar Page
Fellow Lions Who Could Benefit. If your club has a member who you would like the district to send a card to please contact:

District Wide Service Project-8 Spot Vision Screeners
Any questions contact IPDG Larry Wehage lwehage@aol.com
One opportunity is courtesy to Immediate Past District Larry Wehage, we are proud to announce that four "Spot Vision Screeners" have been delivered to District 4-L2. IPDG Larry Wehage is the Chair to the "Lions Kid Sight USA" Project to screen our youth. These screeners were purchased with a matching grant from LCIF, Clubs International Foundation. To full the grant we will be training Lions on the screeners. Training dates will be announced shortly.
Donation checks make payable to District 4-L2

and mail checks to CT Lion Ron Copley 15352 Mar Vista Street Whittier,CA. 90605.
In Memo block put spot vision.
---

Lions Clubs International
"Tree of Life"
At
Rancho Los Amigos
By sponsoring a $200 gold leaf, you will help patients lead a productive life.
This is also an opportunity to honor: A Special Lion, Family Member, Anniversary or Memorial.
For further information contact:
---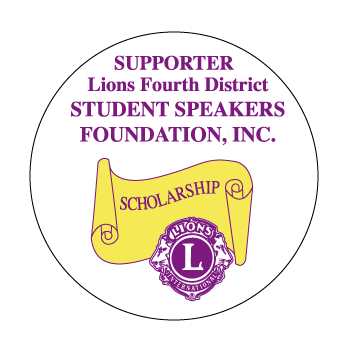 Student Speaker Contest
MD4 Lions Clubs of California
District Student Speaker Contest
12401 Washington Blvd., Whittier
2016-2017 Topic:

IS THE RIGHT TO PRIVACY A THREAT TO OUR NATIONAL SECURTY?
| | |
| --- | --- |
| by Monday, February 20, 2017 | Club Contest |
| by Monday, March 13, 2017 | Zone Contest |
| by Monday, April 3, 2017 | Region Contest |
| by Monday, May 1, 2017 | District Contest |
| by Monday, May 22, 2017 | Area Contest |
| on Saturday, June 3, 2017 | MD4 Final Contest (Pasadena,, CA) |
GO TO CALENDAR OR STUDENT SPEAKER PAGE FOR
CLUB, ZONE, REGIONS AND DISTRICT CONTEST DATES
---

Donations to the Lions Family Center project are suggested and deeply appreciated. Questions? Please call Michelle Vigue at (626) 218-6560.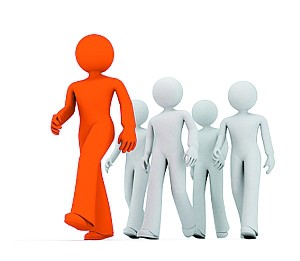 Click Here to Download the PU101 Report Form (New Club Officers)
Click Here to Download the Monthly Membership Report Form
---
---

Lions Clubs International is the world's largest service club organization with more than 1.4 million members in approximately 46,000 clubs in more than 200 countries and geographical areas around the world.