A message from 3rd VP Dr. Patti Hill
5th Annual District C-2 Convention
Pincher Creek
Oct 25/26, 2019
There are two Registration Forms - One for LIONS and one for Leos.
Click on the desired one below.
District C1 Convention
Lions of Alberta Foundation (LOAF)
Fall Board Meeting
Oct 20, 2019 10 a.m. to 3:00 p.m.
Sylvan Lake Lions Hall
RSVP with Suzanne Leshchyshyn
Email: loafalberta+secretary@gmail.com
Deadline for applications is September 1st, 2019
Information on the MDC RLLI as well as the application form
can be found by clicking on the green title above.
---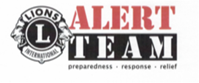 District C-2 ALERT has emergency backpacks available at a cost of $100.00.
Each backpack contains supplies for two people for two days.
Each backpack contains 2-3600 calorie emergency food rations; 24-125 ml. water rations; 2 large blankets; 2 hooded rain ponchos; 2 LED flashlights; AM/FM radio; 37 piece first aid kit; safety whistle; dust masks; vinyl gloves; tissue pack.
Lion Darryl Rawleigh, District C-2 ALERT Chair
. . . that you can get the LION Magazine in Digital form?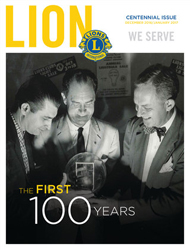 Click on the picture (left) for the link to present and past issues.
The Centennial Issue (December 2016/January 2017) is also available online.
"You can't get very far until you start doing something for somebody else."
Melvin Jones, Lions Club International Founder
Lions Clubs International is the world's largest service club organization with more than 1.4 million members in approximately 46,000 clubs in more than 200 countries and geographical areas around the world.