Welcome to
District C-2 Website
Past copies of the District newsletter can be found under the "websites, newsletters and facebook" tab. Just click on the desired first page and the entire newsletter will appear!
2018-2019 District Directory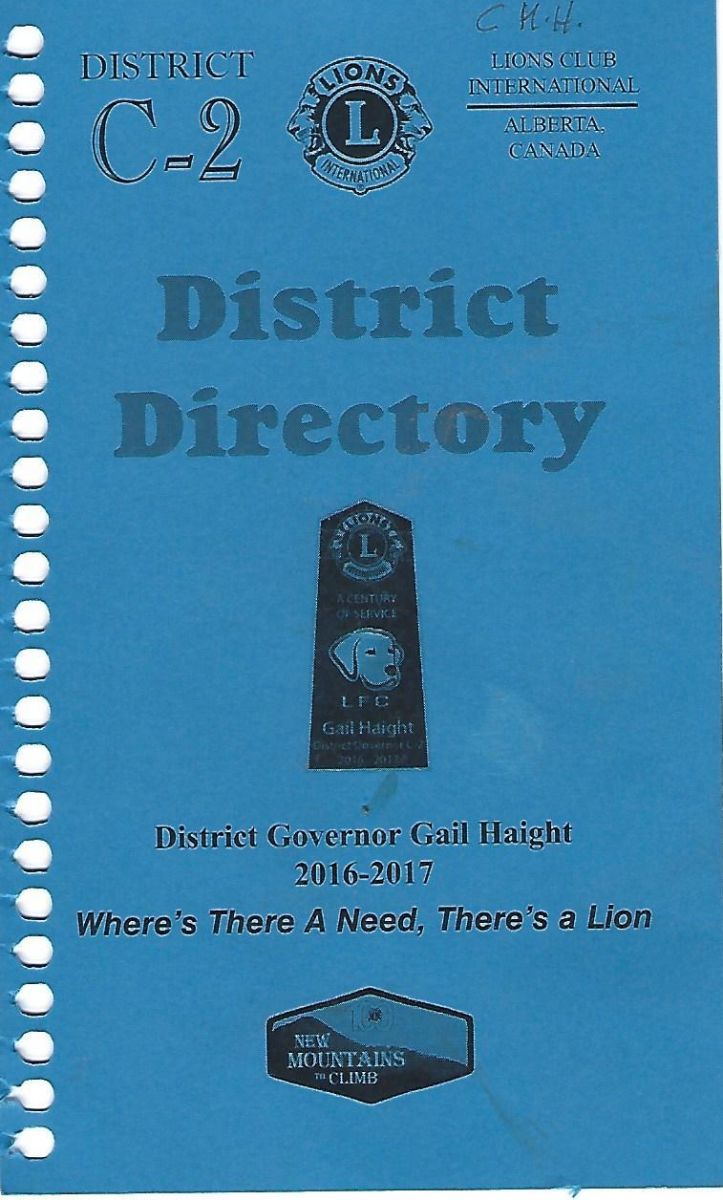 1st VDG Tyler Bray has announced that the 2018-2019 District Directory will be available in two forms: electronic and hard copy.
All clubs are encouraged to submit their club information to Lion Tyler (
liontyler14@gmail.com
) as soon as possible and certainly by April 15th which is the deadline.
Below are the forms that clubs need to fill out and
Just click on the form name and the form will appear.
---
Multiple District C Convention Coming Up!
May 4 & 5, 2018, Leduc Alberta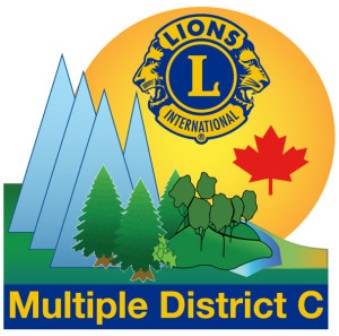 Plans are well underway for MDC's annual convention this year hosted by the Lions Club of Leduc. Keep an eye on this website for details of the convention which should be available shortly. In the meantime, start gathering up used eyeglasses for CLERC, gently used clothing for the Diabetes Clothesline, and non perishable food items for the local food bank. Bring these to the convention in support of these Lions initatives.
Early registration ends on April 1st, so if you want to get your registration in now, click on the MDC logo above for a copy of the registration form which you can fill out and send in.
V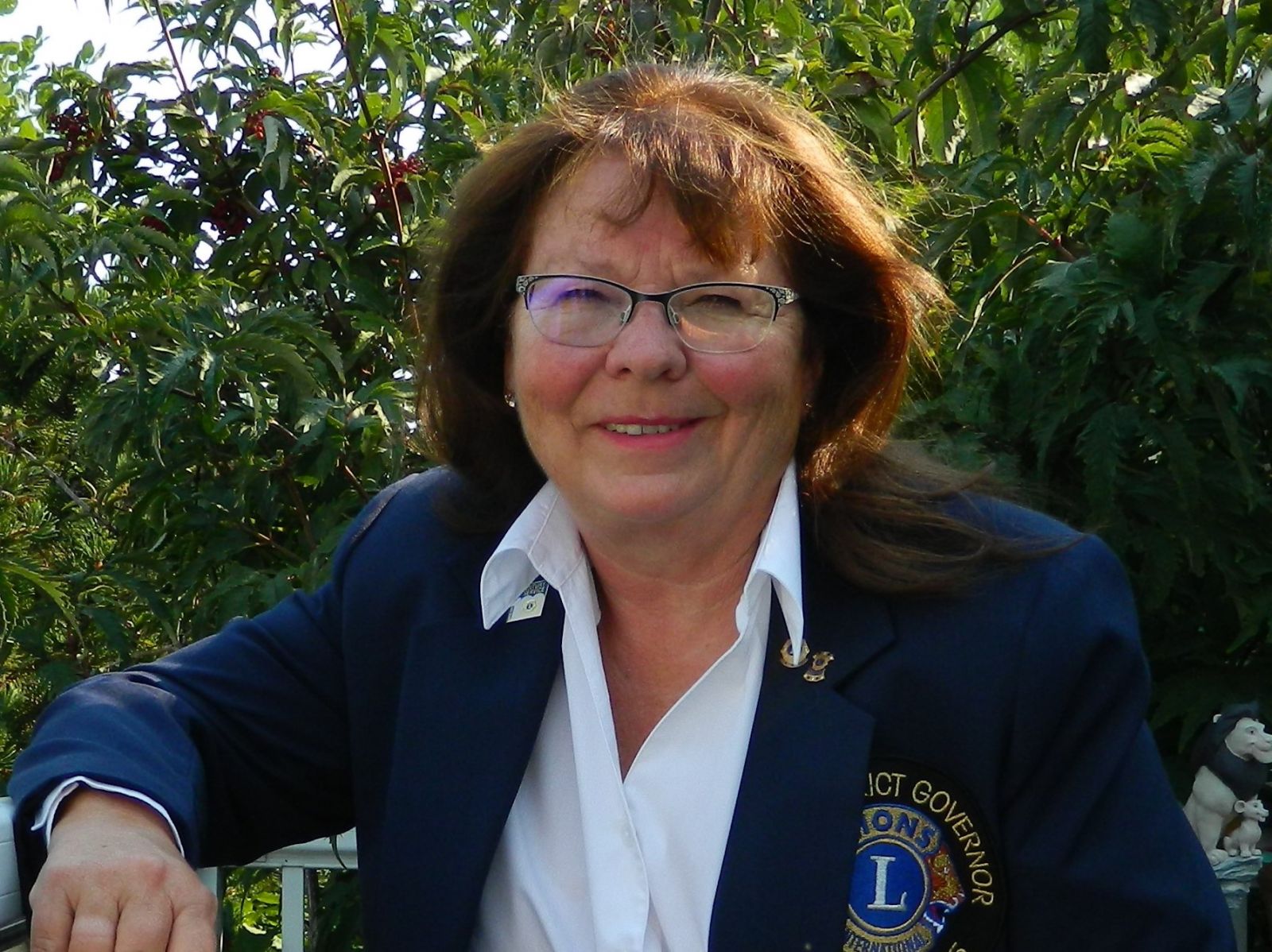 oting for Vice Council Chair will take place at the May convention. At District C-2's convention last October, members elected PDG Lion Pauline Cooper as their choice to run for VCC. PDG Pauline's biography can be found by clicking on her picture.
---
MDC Posting for Council Treasurer and Council Secretary
2018-2019
Applications for these positions must be submitted to Council Chair Sharon West by April 30th, 2018. Interviews will take place at the MDC Convention on Friday, May 4th, 2018. Click on forms below for more information.
2018 October C-2 Convention
---
Milan, Italy is the Place
July 8, 2019 is the Date
Lion Dr. Patti Hill Campaign Report
Submitted by PID Bill Webber, Lion Patti Hill Campaign Committee
Our Campaign to place Lion Patti Hill in the president's chair of Lions Clubs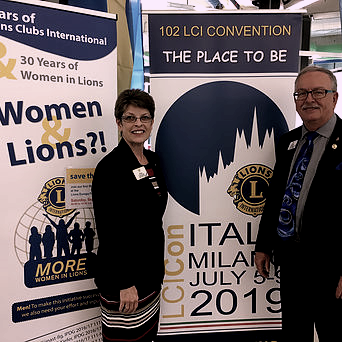 International continues to move forward. I know you will agree that this is a marathon and not a sprint to the finish line. Our campaign committee has offered our support and help to PID Brian Sheehan for election in Las Vegas 2018. In turn Lion Brian has expressed his support for Lion Patti in Milan, Italy 2019. With a positive focus on Milan 2019 we invite all Lions and clubs in MDC to consider how you may be involved. Most certainly, those who would enjoy a trip to Europe for July 5-9, 2019 to bring a vote for Patti will be most welcome. Of equal importance we invite every club in the multiple district to be a part of this historic event through a fund-raising club event or a personal financial contribution.
The Lions of MDC and Canada have provided outstanding international leadership through PIP Judge Brian Stevenson for over thirty years. We hope to add to that record of excellence with the election of:
Lion Dr. Patti Hill as 3rd International Vice President
Milan, Italy July 8, 2019
---
Announcing the PIP Judge Brian Stevenson Contest
A new contest is announced aimed at increasing district clubs' efficiency through awards given out annually at the MD Convention.
Every club is automatically entered for the contest. It is based on monthly activity reports submitted by the club secretaries.
The Recognition Program leader is 1st VDG Tyler Bray.
For all the contest information, click on "And the Winner Is".
. . . that you can get the LION Magazine in Digital form?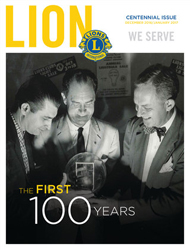 Click on the picture (left) for the link to present and past issues.
The Centennial Issue (December 2016/January 2017) is also available online.
"You can't get very far until you start doing something for somebody else."
Melvin Jones, Lions Club International Founder
Lions Clubs International is the world's largest service club organization with more than 1.4 million members in approximately 46,000 clubs in more than 200 countries and geographical areas around the world.