Empowering Clubs through the Power of Action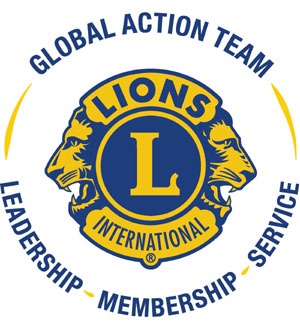 The aim of the Global Action Team is to one day ensure every need in the world is served by a Lion or Leo. It brings together the three key areas of Lions:
Leadership development

Membership

Service
By unifying the Global Leadership Team (GLT), Global Membership Team (GMT) and Global Service Team (GST) as the Global Action Team, we will create synergy and new opportunities for clubs to grow and serve.
Our Mission – The Global Action Team will champion the vision of LCI & LCIF and build on the passion of our Lions and Leos through service.
Our Goal – To impact over 200 million lives through service, increase our membership to 1.7 million Lions and Leos, and provide learning opportunities to over 500,000 members by the year 2020.
You'll see the Global Action Team Difference
The Global Action Team can help you energize your members and take your club to the next level.
Get great service resources and dynamic project support

Identify leadership development opportunities to empower all Lions

Find compassionate new members and keep current Lions coming back
You can do more good for more people when you have some extra help. That's your Global Action Team. At the end of the day, it's all about service.
The Global Action Team is a permanent part of the Lions Structure, led by the International President and Executive Officers.
Global Action Team Chairperson - PIP Dr. Wing-Kun Tam
Global Acton Team Vice Chairperson - PIP Wayne Madden
Global Action Team Vice Chairperson - PIP Mahendra Amarasuriya
LCIF Trustee - PIP Barry Palmer
Constitutional Area 1 Leaders:
GLT - PID Bob Libin - 443-985-6584 – rmlibin64@yahoo.com
GMT – PID Jerome Thompson - 256-340-4762 – hjeromelaw@aol.com
GST – PID Gene Spiess - 864-316-1830 – gene.spiess@att.net
Area G Leaders:
GLT - PID Ed McCormick – 316-680-0944 – pidedmc@aol.com
GLT Regional Specialist - Brenda Boehm - 630-468-7033 - brenda.boehm@lionsclubs.org
GLT Coordinator - Sheila Adams - 630-468-7117 - sheila.adams@lionsclubs.org
GMT - PID William Phillipi – 785-562-8463 – lionbillphillipi@aol.com
GMT Regional Specialist - Roxanne Stec - 630-468-7035 - roxanne.stec@lionsclubs.org
GMT Coordinator - Michele Kost - 630-468-7013 - michele.kost@lionsclubs.org
GST - PID - John Harper – 307-631-8189 – joharpe@aol.com
GST Regional Specialist - Beth Ruff - 630-468-7034 - beth.ruff@lionsclubs.org
GST Coordinator - Emily Norgaard - 630-468-6727 - emily.norgaard@lionsclubs.org
Passionate volunteers. Dynamic leaders. Innovative service.