Please visit our new website at www.lions-md33.org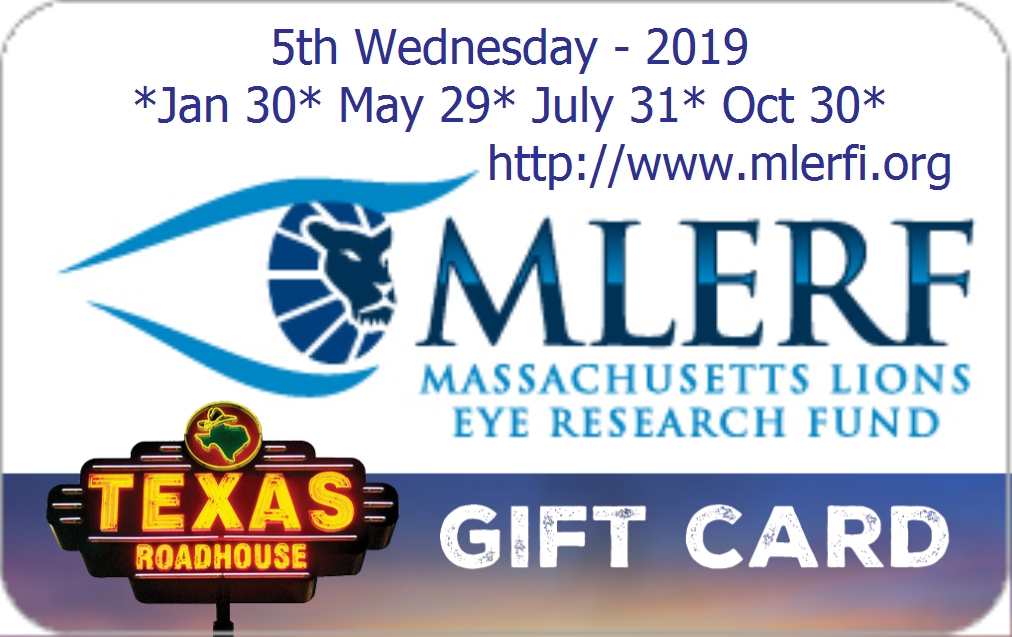 10% of all gift card sales are donated back to MLERF.
Gift cards can be used at any Texas Roadhouse location in the country making them the perfect gifts for family members and friends!
Another 10% of your meal will be donated back to MLERF if used on these 2019 dates: Jan 30, May 29, July 31, and Oct 30 at the locations below!
Print out this flyer and give to your server if not using a gift card.
Danvers, Everett, Methuen, Brockton, North Darmouth, Hadley, Springfield, Worcester, Leominster are all participating in the dine to donate events.