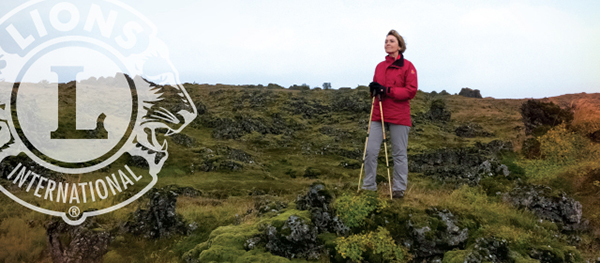 President's Message
2018-2019
Dear District Governor,
We are embarking on an incredible voyage together. It will be guided by our motto and my theme, "We Serve," and by your commitment to service, hope and human dignity. No one has a greater role to play in achieving success than you. I ask you to be confident and decisive as you lead your district into a new year in which our ambition will be matched only by our innovation.
In Las Vegas, we discussed our priorities for the year, and identified chartering new clubs as a key to success. I want you to focus on chartering new clubs in the first quarter so we can get off to a fast start to the year. To reward you for your hard work, I will be sharing awards opportunities throughout the year to recognize you and the efforts of your leaders who are helping you achieve your goals.
We have so much to accomplish this year—strengthening our membership, serving our Global Causes, supporting Campaign 100 and more. I look forward to working with you to achieve our goals so we can advance the service mission of our incredible association and serve as a beacon to the world.
Together, we can reach new frontiers of service that lie beyond the horizon.
In friendship,
Gudrun Yngvadottir
Your International President
First Quarter Charter Club Challenge
This quarter you can recognize Lion leaders who are helping you create new clubs in your district. Take advantage of this unique opportunity to reward your Lion leaders while achieving your goals!
• Charter new clubs with at least 20 members each
• Achieve your group's charter club goals in the first quarter
• Recognize the achievements of your Lion leaders with a special award
So charter new clubs to recognize those Lion leaders that are contributing the success of your district. We'll provide more information on this and other awards opportunities soon!
July Updates
• Read my presidential program, watch videos and download my bio and photo at my theme page.
• Our new global website is coming soon! Get ready to be a part of the incredible web experience that will be the new digital face of Lions.
• Download the MyLion app if it's available in your area, and then join me in promoting this revolutionary app to your Lions and clubs.