Founder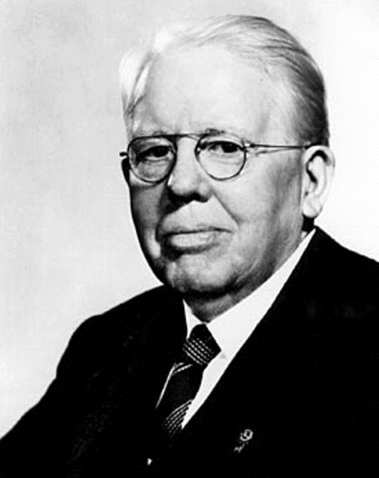 Melvin Jones (1879-1961)
Founder and Secretary- General
founded Lions Clubs International in the United States on June 7, 1917.
---
International President

District Governor

DR. JUNG-YUL CHOI

MJF LION MAGGIE JOSE MENAMPARAMPIL

Dr. Jung-Yul Choi of Busan, Republic of Korea, was elected

to serve as international president

Lion Maggie Jose Menaparambil was elected to serve as District

Governor of Lion District 318 B
DR. JUNG-YUL CHOI
Dr. Jung-Yul Choi of Busan, Republic of Korea, was elected to serve as international president of Lions Clubs International at the association's 102nd International Convention, held in Milan, Italy, July 5 through July 9, 2019. A member of the Busan Jae-il Lions Club since 1977, President Choi has held many offices within the association, including club president, cabinet secretary, district governor and international director. He also served numerous times as a DGE Group Leader and served on 11 committees as a member of the International Board of Directors. In addition, he was a chairperson of the 39th OSEAL Forum in 2000 and a host committee chairperson at the 95th Lions International Convention in Busan in 2012, the largest convention ever held in Lions history. In recognition of his service to the association, President Choi has received numerous awards, including the Humanitarian Partnership; Senior Master Key Award; 100% District Governor Award; multiple International President's Leadership Awards; multiple International President's Awards; and an Ambassador of Good Will Award, the highest honor the association bestows upon its members. He is also a Progressive Melvin Jones Fellow. In addition to his Lion activities, President Choi is chief executive officer of Koala Company, Ltd., an international trading company, and is also a past director of the Busan Sports Association. President Choi and his wife, Seung-Bok, have one son, four daughters and two granddaughters.
---
MJF LION MAGGIE JOSE MENAMPARAMPIL
MJF Lion Maggie Jose Menamparampil is the daughter of the well-known Ayurvedic couple, late Sri Korah Jose Panackel and Smt. Margaret Korah Panackel, Velliappally, Pala. After successfully completing schooling with First Rank from St. Joseph's GHS, Mutholy, she led from the front as Student Chairperson of Alphonsa College, Pala, later graduating from Assumption College, Changanacherry, from where she bagged several prizes and awards, especially in elocution. She has the distinction of having a "Master of Theology" degree from Zion Lay Theological Centre, Arunapuram. She has traveled extensively in three continents as part of her professional life as well as Lionestic tenure and has completed a course from the prestigious Batkol institute, Jerusalem with scholarship.
She joined lionism in 1980-'81 at Lions Club of Palai which is the biggest club in membership in our multiple 318. She served as Treasurer, Secretary and President of Lion Ladies Club of Palai for 3 consecutive years. She was the Lioness District President of Dist. 324E3 during 2008-09 and served as Chairperson of All India Lioness Conference during 2009-'10. She became a lion in 2005 and served as Treasurer (2008-'09), Secretary (2009- '10) and President (2013-'14) of Lions club of Palai. She served as DC for Women Empowerment, MERLOW Team member, GMT Team member and DC for different portfolios. She was Zone chairperson in 2014-'15, Region chairperson in 2015-'16 and counsellor and centennial project co-ordinator for hunger relief in 2016-'17. She is the privilege member of Lions Charitable Trust Eye Hospital.
She is married to Ln. M.C. Jose Menamparampil, brother of Mar Thomas Menamparampil, Archbishop Emeritus of Guwahati. They are blessed with two children; Son, Dr. Jemy Jose, an ENT specialist married to Dr.Sandhya, a pediatrician, both living in U.K., and are blessed with a son . ·Daughter, Smitha Jose is a bio-technologist in Canada.
---
---
Lions Clubs International is the world's largest service club organization with more than 1.4 million members in approximately 46,000 clubs in more than 200 countries and geographical areas around the world.