!!!! HAPPY NEW YEAR !!!

This is the second semester and I invite you to continue working
hard our district and our organization.
Next January 20 we will have our 3rd.Executive Meeting at (Dania
Beach Club House). from 9.30am. at 12.00.

January 26/2019 we will have our 3rd. District Meeting in
Hialeah (Salvation Army) 8.30am. breakfast 9.00am. at 12.30pm.
I invite you to participate to all Clubs and members that this is an
open meeting.It is the opportunity to learn about all the activities of
the District with the reports of the Clubs and Entities.
We have to keep working on increasing membership, but remember
I prefer quality.y and not quantity. When we have membership quality the amount comes soon.

I will continue to visit as many Clubs as possible and will participate
in all District Activities and Multiple to the last day June 30, God willing, and I will continue support the next District Governors year after year.
Very Important on February 23 we will have our Health Fair
at LARKIN HOSPITAL of Hialeah from 10am to 4.00pm. There we
will be doing all the primary health checks. We will have entertainments for children and adults. Food, drinks, raffles and gifts.

IMPORTANT in the registration will only ask name and phone number. Invite family, friends and neighbors, it is an opportunity for the
Community to know

WHO WE THE LIONS ARE

and

HOW WE SERVE.




Thank you for your support and God Bless you All.
Elbio Gimenez
District Governor 35 N
Florida, Bahamas,Aruba ,Bonaire and Curacao.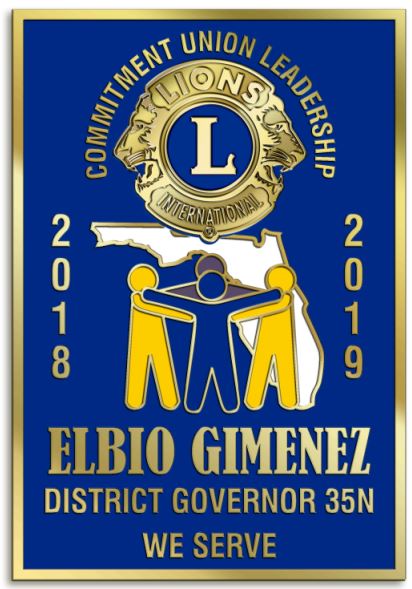 Lions Clubs International is the world's largest service club organization with more than 1.4 million members in approximately 46,000 clubs in more than 200 countries and geographical areas around the world.