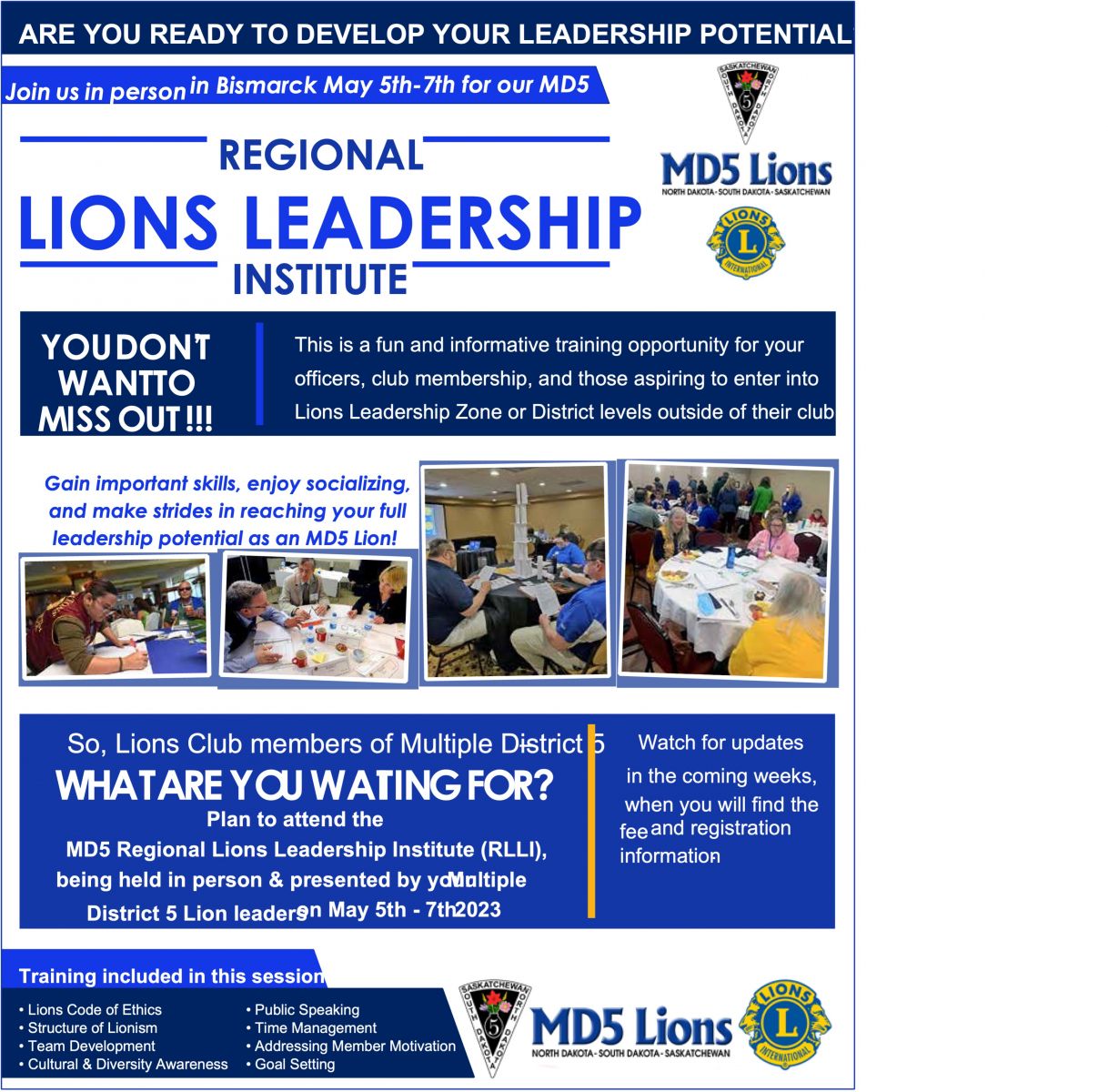 Click on the RLLI INFORMATION BELOW TO DOWNLOAD.
MD5 LIONS INTERNATIONAL YOUTH CAMP
MEDORA, NORTH DAKOTA
JULY 16 – 22, 20
Click the Calendar on the left for more information.
COUNCIL CHAIRPERSON, Lion Marianne Kramchynsky welcomes you to the MD5 Web Site!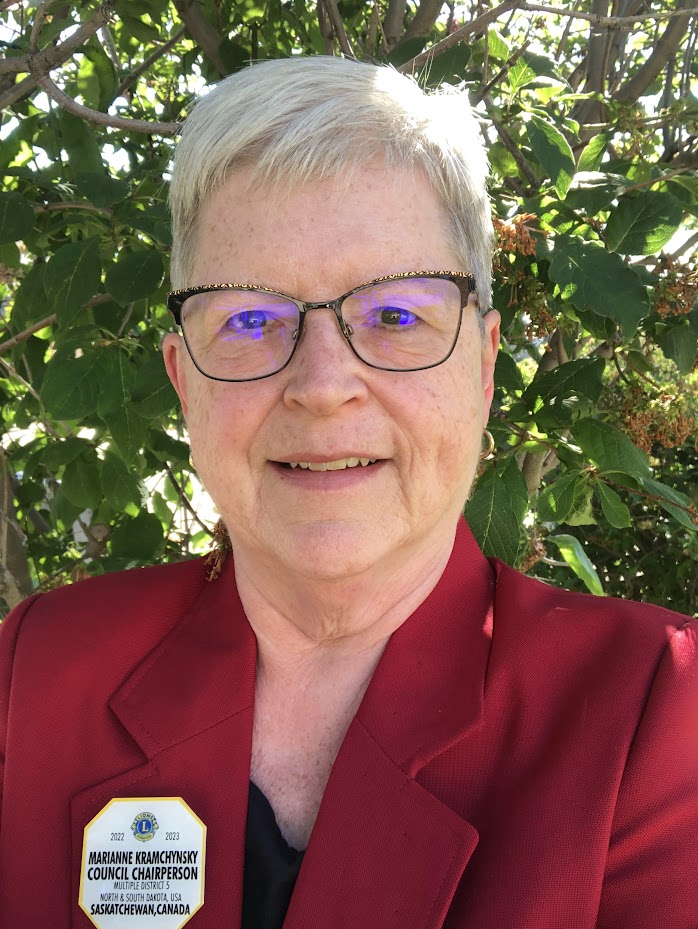 Marianne M. Kramchynsky Q.C.
MD5 Council Chair 2022-23
Lion Marianne began her Lions journey with the Rosthern, Saskatchewan LionL's in 1995 and transferred to the Rosthern Lions Club in 1998. She served as club President for two years, Treasurer for five years, and Secretary for eight years. She has sponsored five Lions members, was named the club's Lion of the Year in 2016, and received an International President's Certificate of Appreciation in 2017. In 2019 she accepted the invitation to join the District 5SKN Cabinet, and eventually served as District Governor in 2021-22.
Marianne and her husband Bernie reside in Rosthern after farming for many years in the Fish Creek district. In 2005, Bernie and Marianne received a Centennial Volunteer Appreciation Award from the North Central Regional Recreation Association. In 2011 they were named Rosthern's Citizens of the Year, and in 2019 they were both inducted into the Saskatchewan Lions Hall of Fame.
Marianne has a Diploma in Local Government Administration from the University of Regina and a Law degree from the University of Saskatchewan. She has practiced law in Rosthern since 1988 and received the designation of Queen's Counsel in 2017 in recognition of service to the profession and the community.
Marianne's two grown daughters live and work in Ottawa, Ontario and her first grandchild arrived in August of 2021.
CLICK HERE FOR THE ROAR!
Lions Clubs International is the world's largest service club organization with more than 1.4 million members in approximately 46,000 clubs in more than 200 countries and geographical areas around the world.