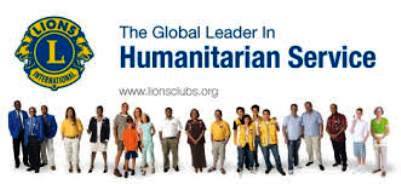 The Sturm Humanitarian Foundation of Lions District 27-B2 has been providing funding for humanitarian needs in Northeast Wisconsin for nearly 30 years.
The purpose of the Sturm Humanitarian Foundation is to provide funds
to assist in medical expenses and/or costs related to the recovery from
major health problems that have impacted the financial stability of
individuals/families in Lions District 27B2 communities in Northeastern
Wisconsin.
The Sturm Humanitarian Foundation, a 501 ( c ) ( 3) non-profit is
dependent on the generous support of Lions Clubs, individual Lions
members and local business and individuals from the 27B2 area.
In addition to those contributions the Sturm Humanitarian Foundation
hosts an annual golf outing at Golden Sands Golf Course in Cecil,
Wisconsin which has successfully raised additional funds for the
Foundation.
We are dependent on the generosity of local businesses and individuals from the area to make our fundraising events successful through their generous donations.
The Sturm Humanitarian Foundation is a non-profit organization used for benevolent purposes within District 27-B2 only. The name "Sturm" is in honor of Past International President, Clarence L. Sturm of Manawa. The foundation was formed and approved to operate under the name of Lions International as of December 1992.
Lions Clubs International is the world's largest service club organization with more than 1.4 million members in approximately 46,000 clubs in more than 200 countries and geographical areas around the world.