Use the *
Quick Index
* or Scroll Down to view additional page content.
- Click on the following choices to go directly to a selection -
Click on your browsers "back arrow" to return here.
---
---
Healthcare Equipment Project
Many District 22B Lions Clubs provide a public service by loaning used Healthcare and Disability Equipment to individuals within their communities. They handle a variety of equipment including: Hospital Beds, Wheelchairs, Transport Chairs, Walkers, Rollators, Commodes, Power Lift Recliners, Power Wheelchairs, Crutches, Canes, Feeding Tables and numerous other items.
All borrowing is subject to and limited by equipment availability.
If you are looking for equipment, you should contact your Local Lions Club, to find out if they have the equipment that you need. If the local club doesn't have what you are looking for, you can ask them to contact other nearby Lions Clubs to try to find the item(s) for you.
Participating Lions Clubs try to avoid intruding into the areas served by neighboring Clubs, and therefore frequently limit their Healthcare Equipment service to a radius around their local communities; however, many willingly share their inventory with neighboring Lions Clubs, when those Clubs also provide the Healthcare Equipment service.
Participating Lions Club Information
The following table shows the District 22B Lions Clubs that participate in the Healthcare Equipment Project and provides contact information for use by both Lions and members of our communities.
All Lions are volunteers and many work the Healthcare Equipment project into or around their normal jobs and responsibilities; therefore, we emphasize that you can Email us at anytime, but ask that you please limit your phone calls to the Contact Times shown below.
(This table is UNDER CONSTRUCTION and is only a partial listing of participating Clubs.)
**
IMPORTANT
: You can Email us anytime, but please confine your Phone Calls to the time window shown. If your call is picked up by an answering machine, please leave detailed information about the equipment you need and
be sure to include your Name, Address and call-back Phone number
.
---
---
Vision & Hearing Projects
"Kids Sight"
Vision Screening Projects
Many District 22B Lions Clubs perform annual vision screenings of children in the kindergarden age range, throughout District 22B.
The following two videos provide examples of results from similar Lions Vision Screenings in the past.
"Recycle for Sight" and
"Hearing Aid Recycling" Programs
Eyeglass & Hearing Aid Collection and Recycling Projects
Numerous District 22B Lions Clubs provide a community service by collecting and recycling used Eyeglasses and Hearing Aids. The collected items are sent to Lions International Eyeglass Recycling Centers and/or Hearing Aid Recycling Centers where they are cleaned, repaired and sorted by prescription or application for redistribution to other individuals who have compatible needs.
The following videos, demonstrate how the Lions Club Collection and Recycling Programs work.
Eyeglass Recycling Hearing Aid Recycling (HARP)
---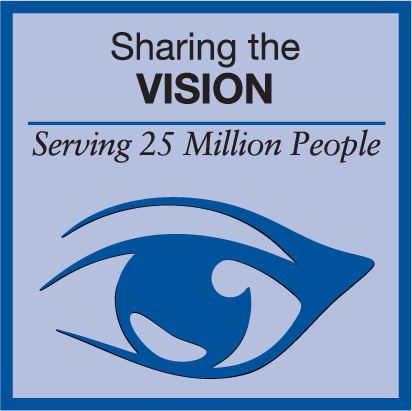 ---
---

Environmental Projects
Projects that Reduce, Reuse and Recycle resources; such as planting trees, preventing pollution, recycling and reusing materials and using limited resources efficiently and wisely.
"Adopt-a-Highway"
Highway Litter Cleanup Project
As part of Maryland's Adopt-a-Highway program, several District 22B Lions Clubs have adopted a section of highway within their communities for which they perform the Litter Cleanup Service multiple times throughout the year.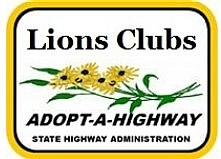 ---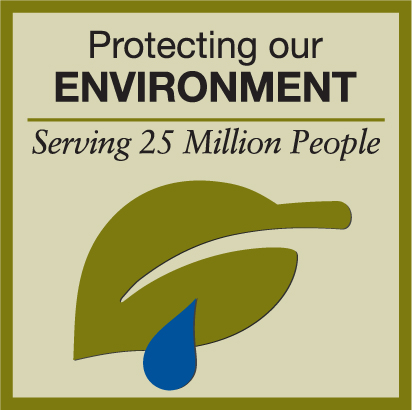 ---
---
Food and Hunger Projects
"Food Baskets & Grocery Cards"
Several District 22B Lions Clubs periodically provide food baskets and prepaid grocery shopping cards to needy families and individuals; and some Clubs provide Packaged Weekend Meals so that school children within their communities will continue to be nourished when not receiving school meals.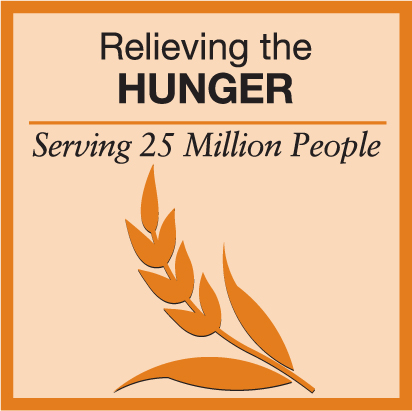 ---
---