Scroll Down to view additional page content.
First and foremost Lions are about service to others. Our motto says it all:
When it comes to meeting challenges, our response is simple: We serve. In 207 countries, in hospitals and senior centers, in regions battered by natural disaster, in schools and eyeglass recycling centers, Lions are doing community volunteer work,
helping, leading, planning and supporting. Because we're local, we can serve the unique needs of the communities we live in. And because we're global, we can address challenges that go beyond borders.
We want everyone to see a better tomorrow. All of the clubs of District 22-B in some manner support sight programs and services including vision screenings, eye banks, providing glasses to those in need and eyeglass recycling. Lions of 22-B strongly support the Lions Vision Research Foundation that sponsors the Lions Low Vision Project at Johns Hopkins Hospital Wilmer Eye Institute.
We believe everyone deserves a healthy life. From providing health programs that focus on hearing loss to supporting efforts to control and prevent diabetes, Lions volunteers are working to improve the health of children and adults around the world. Many people on the Eastern Shore work and recreate out of doors. Lions of 22-B are making a special effort at the request of District Governor Doug Jones to be pathways of education about Lyme Disease.
We empower the next generation. Whether it's providing youth volunteer opportunities and leadership experiences in a Leo club or sharing a message of peace through our Peace Poster contest, our youth programs invest in the future by reaching out to young people. Throughout the Eastern Shore Lions support athletic programs, scouting and arts programs for local youth. While helping children Lions also recognize the dedication and importance of the teachers in the schools our children attend.
We serve local communities – and protect the planet. From performing hands-on community work and service projects to providing emergency assistance, our community and environment programs improve our communities – and protect the environment. Lions have often helped police and fire departments to ease the pain of victims of crime, fire and disasters. Even though each club is part of the international organization the needs of our home towns is foremost in hearts of Lions. No mater how far up in the organization an international officer may be, he or she became a Lion because another Lion asked them to be part of a local club.
If you are interested in service volunteering, leading projects, networking and having fun – you can do all of this and more as a Lions club member As Lions club member, you'll join a local group of service-minded men and women who are linked together by a common goal to provide service where it is needed. There are many reasons to become a member, not the least of which is personal growth and satisfaction. As a Lion, you will:
Help your community and gain valuable skills
Make an impact on people's lives – locally and internationally
Learn to be a leader – and lead a respected organization
Network with business people in your community and around the world
Energize your life and have fun
For more information about becoming a Lion, please visit the Become A Lion Page of this website.
Community Volunteer Work
that Makes a Difference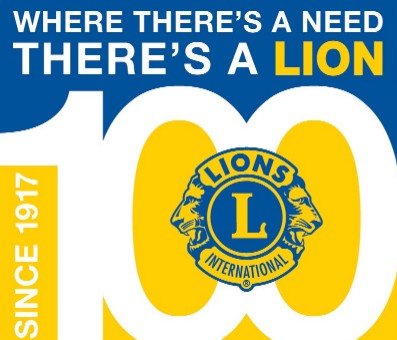 Lions Clubs International is global, with
more than
1.35 million
members in over 46 thousand clubs
and over 750
districts
in
209 countries and geographic areas
.
---
---
from Lions Clubs International
Video #1:
Lions Centennial Highlights
(published July 3, 2018)
Video #2:
The Founding
(published January 2015)
Video #3:
The Impact of Melvin Jones
(published April 2015)
Video #4:
A Glimpse of the First 100 Years
(published July 2015)
Video #5:
Knights of the Blind
(published October 2015)
Video #6:
Growth and Expansion
(published January 2016)
(Videos from Lions Quarterly Magazine)
---
---
---
---