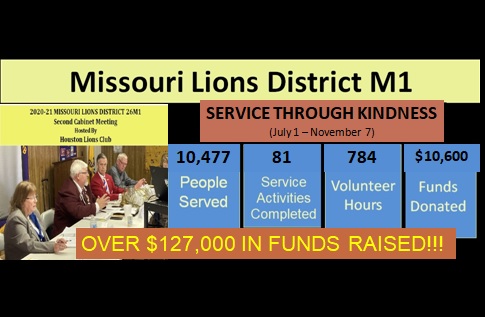 Here's the new banner (above) to the District M1 Facebook page- https://www.facebook.com/profile.php? id=596278917084651&ref=br_rs as we finish out the 1st Quarter. The numbers represent what has been submitted through MyLion July 1-November 7 this year.
Look to the left of this page to click for the current District Directory.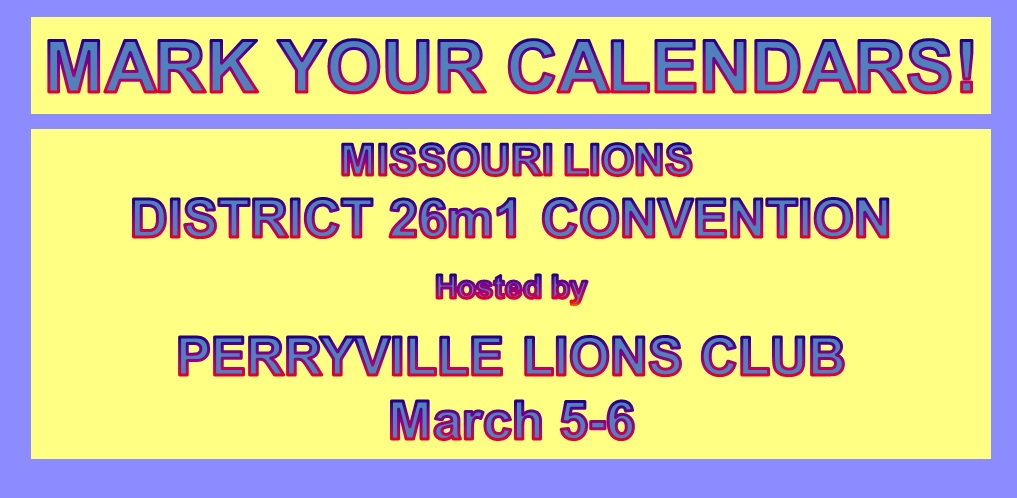 Click here for the December Issue of the District 26M1 Newsletter- https://drive.google.com/file/d/1-rpH1ww-p9zD1WlAtxcx7AtMrM-vAz5O/view?usp=sharing
PLAY IT FORWARD- Click on the "Projects" page (over below Calendar in left gutter) to get the details of the important District Project spearheaded by the Park Hills and Farmington Lions Clubs that has been approved via LCIF for Matching Grants... details include animations and links!
---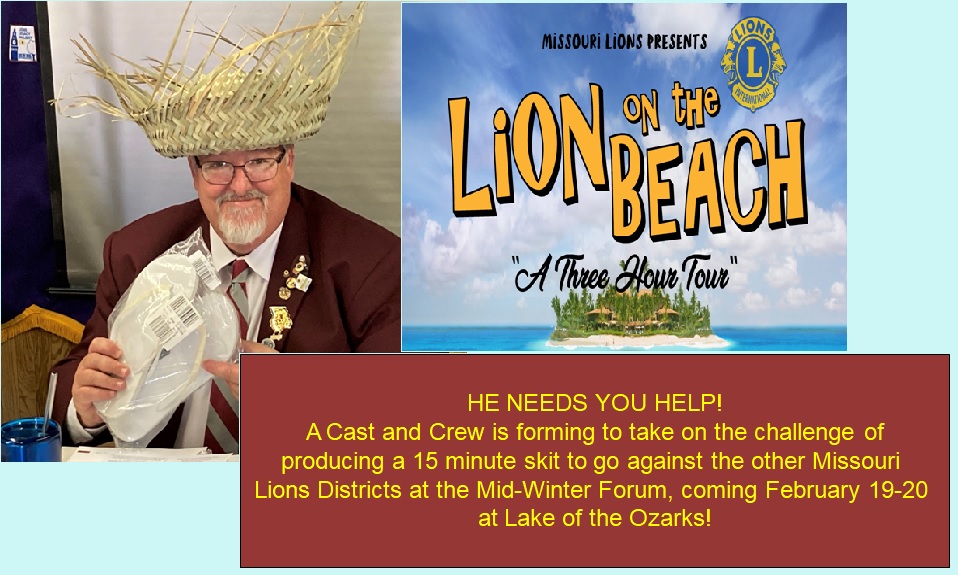 The good District Governor Lion Scott Sattler needs your help as we've been challenged to do a 15 minute skit at the upcoming Missouri Lions Mid-Winter Forum being held at Lake of the Ozarks, February 19-20. He and Lion Joann Pruitt of the Fort Leonard Wood Lions are starting to put things in place.
Flyer- http://missourilions.org/wp-content/uploads/2019/11/MRW_2021_Flyer.pdf
Registration- http://missourilions.org/wp-content/uploads/2019/11/MRW_2021_Flyer.pdf
Missouri Lions Website- http://missourilions.org/
---
THANK YOU Houston Lions Club for hosting a wonderful and informative 2nd District Cabinet Meeting as we moved into November! All of the hard work Lions Clubs are doing as we move through the difficulties of the pandemic are appreciated!
District Governor Lion Scott Sattler brought the meeting to order and conducted the meeting in a somewhat informal manner which made it easy to share opinions, stories and ideas.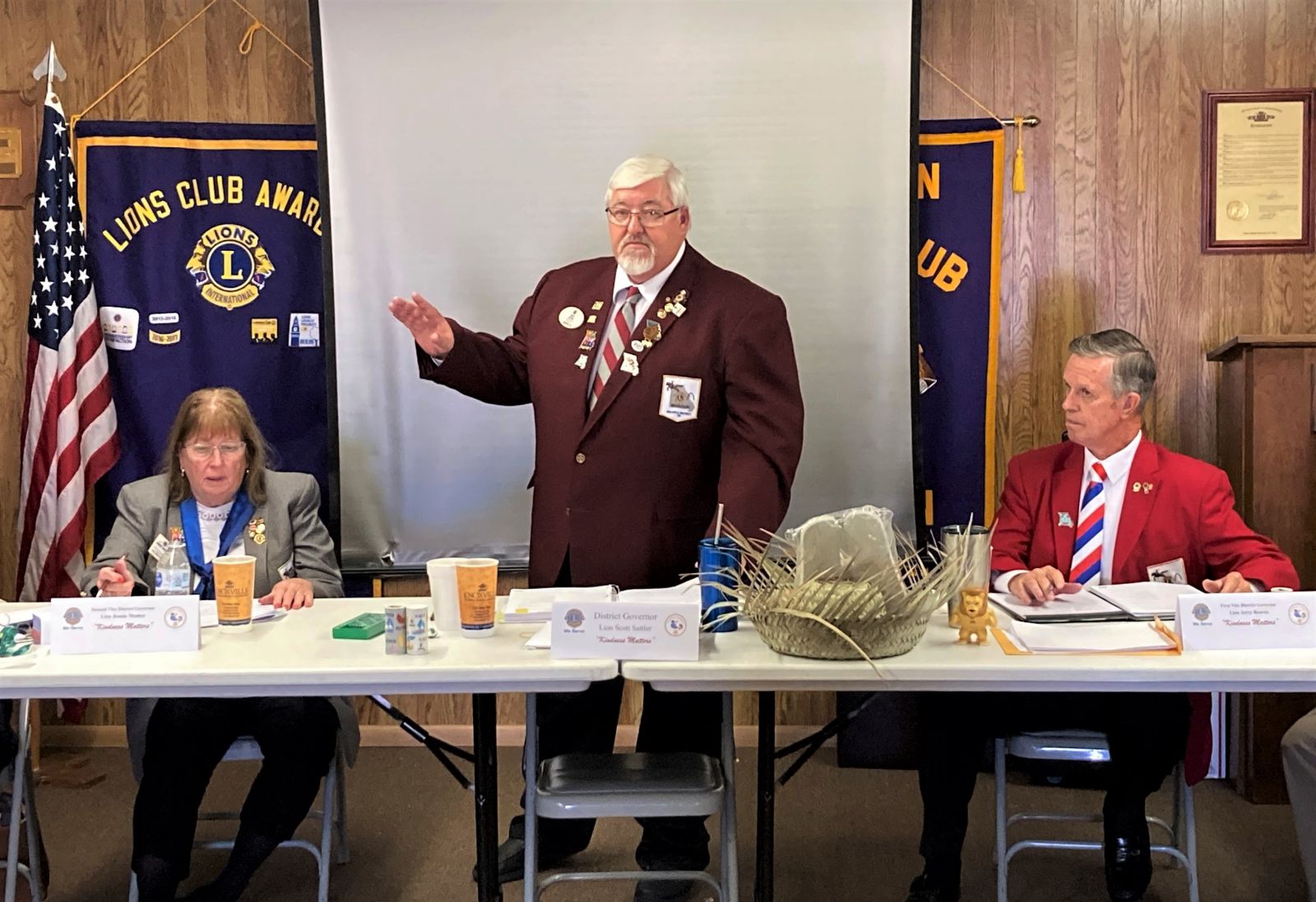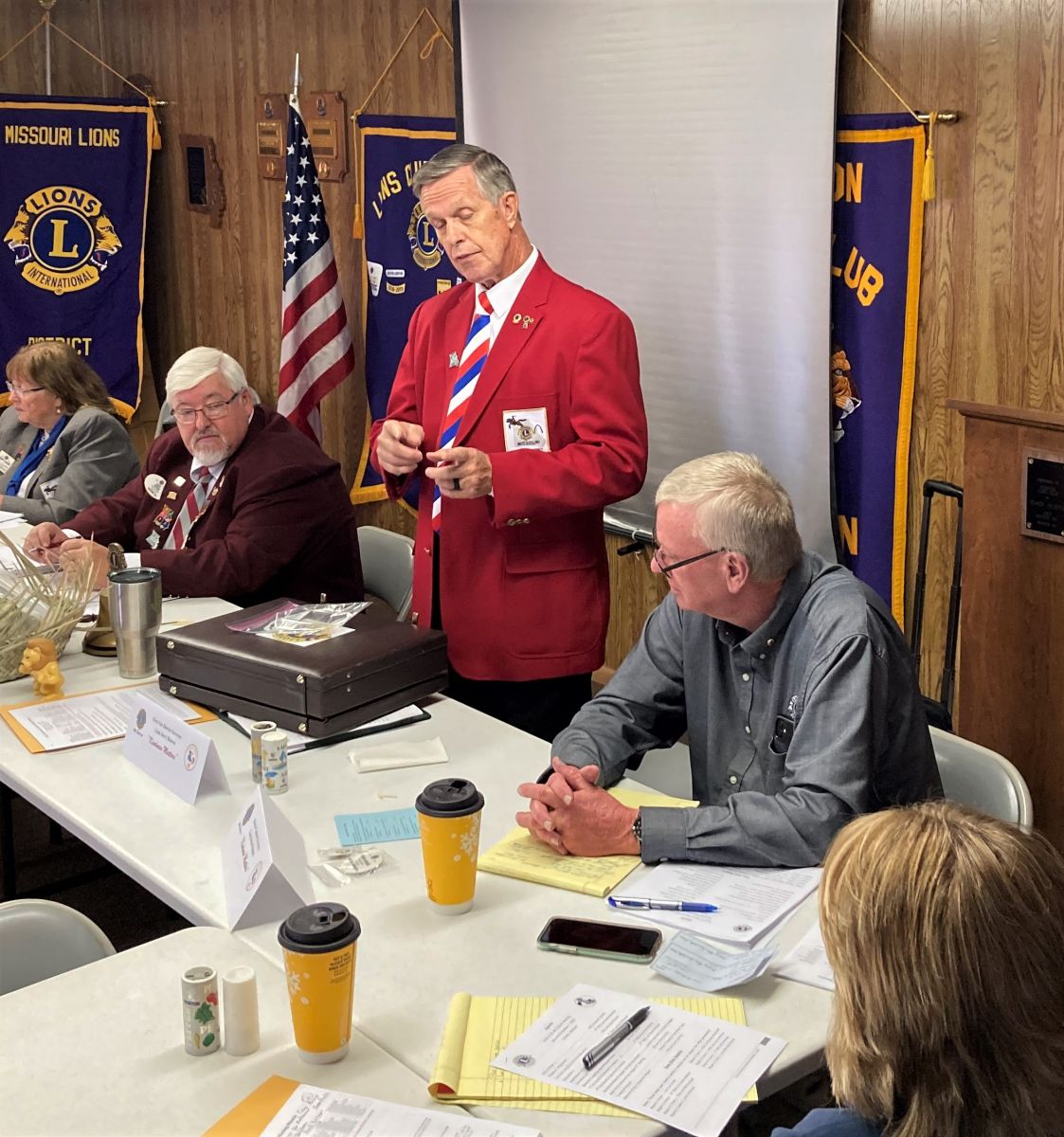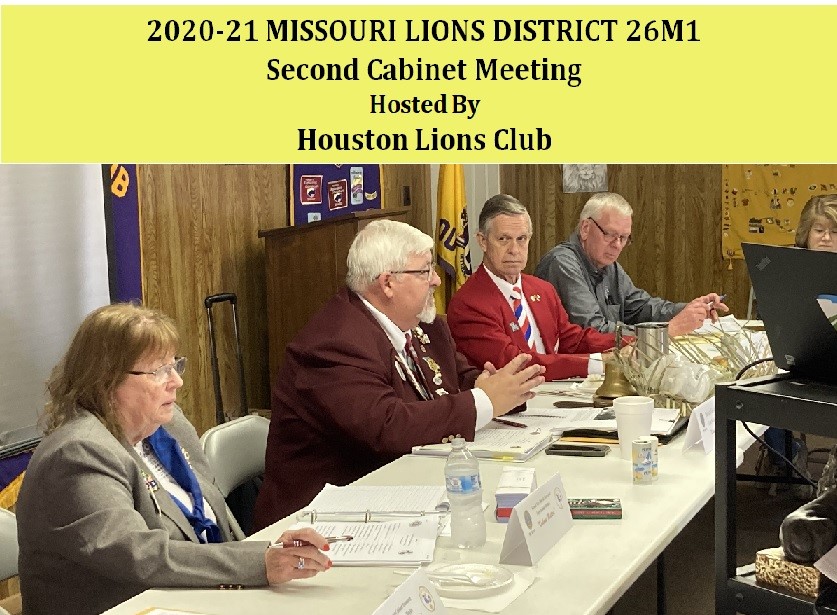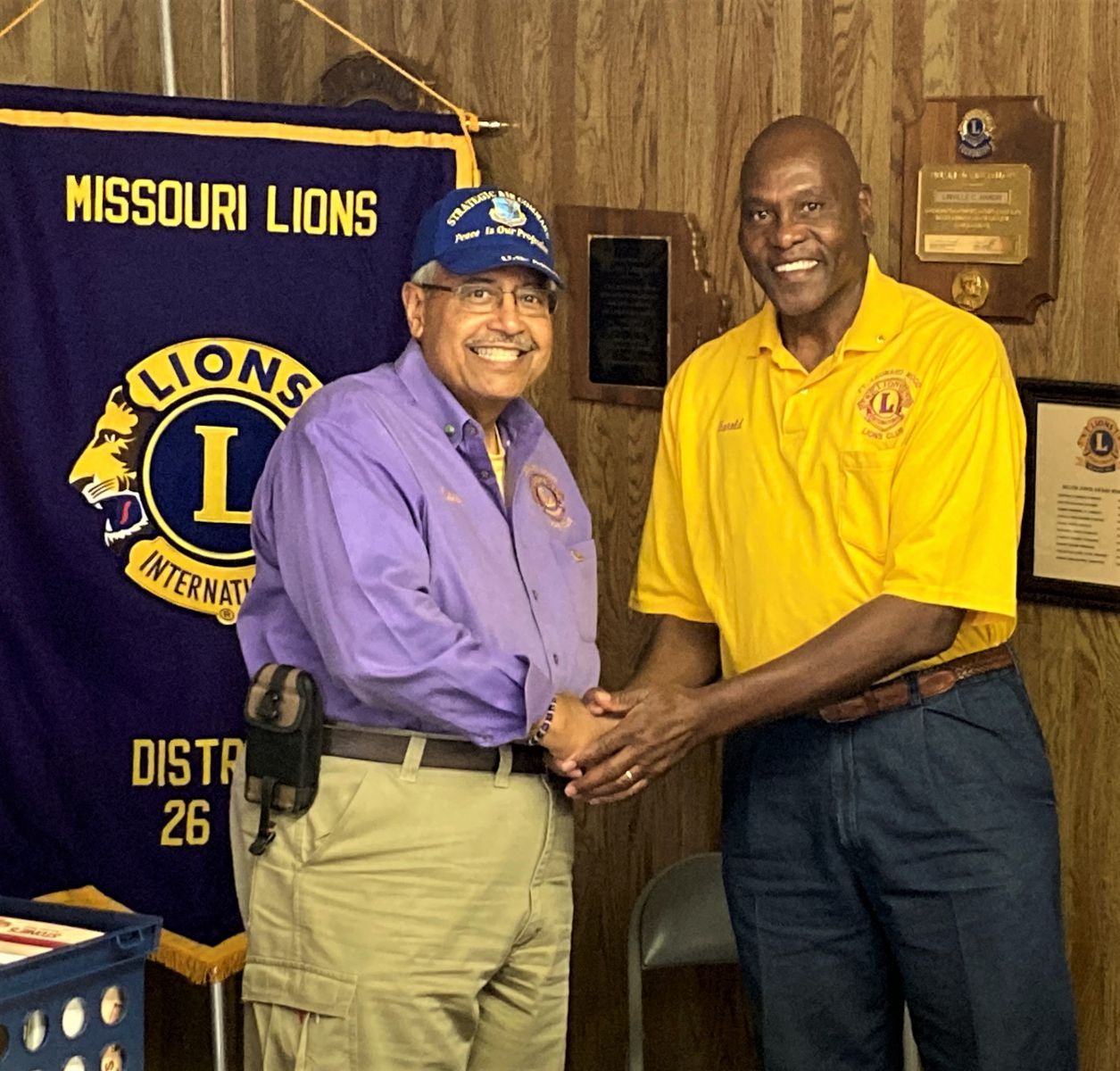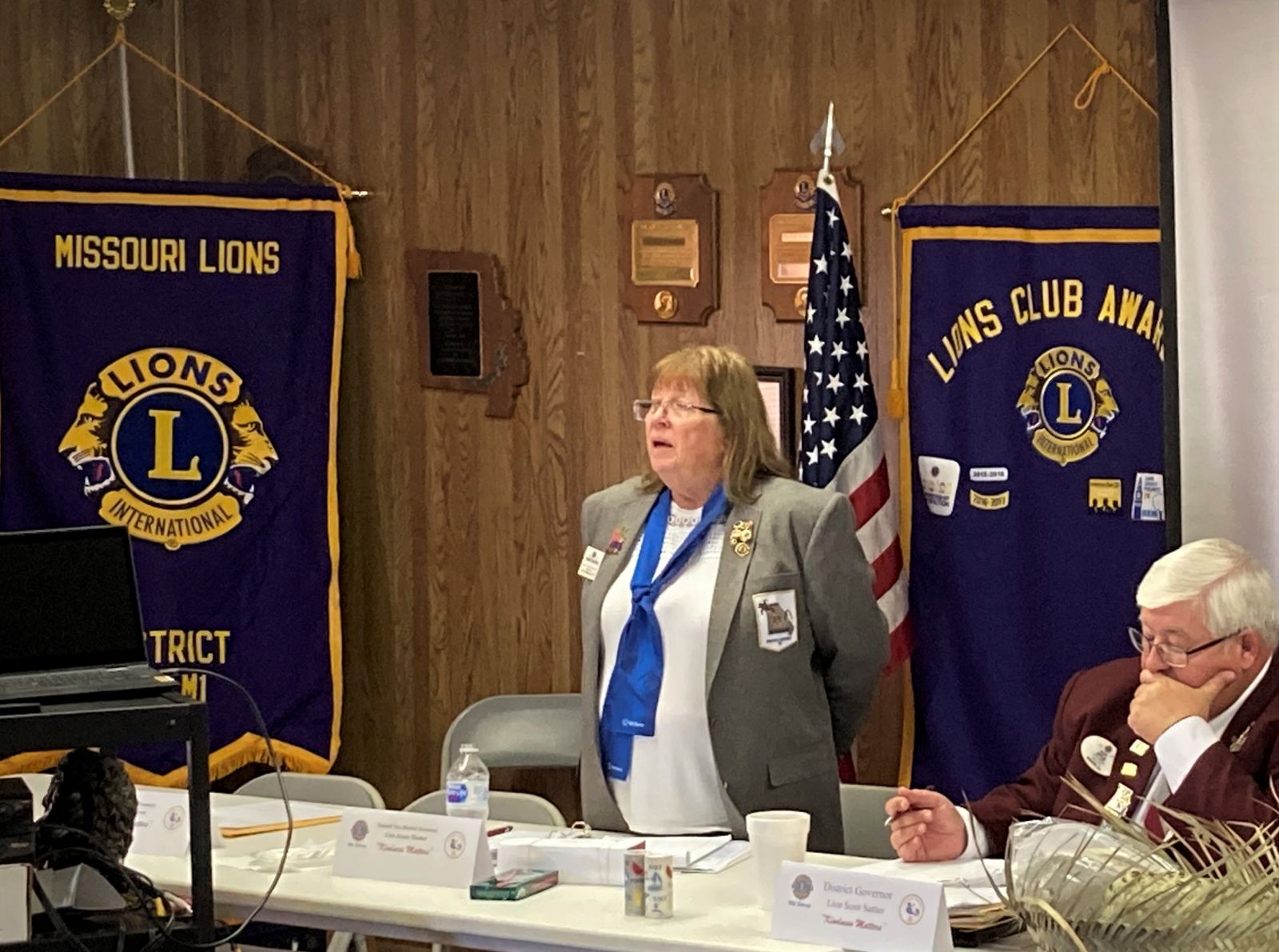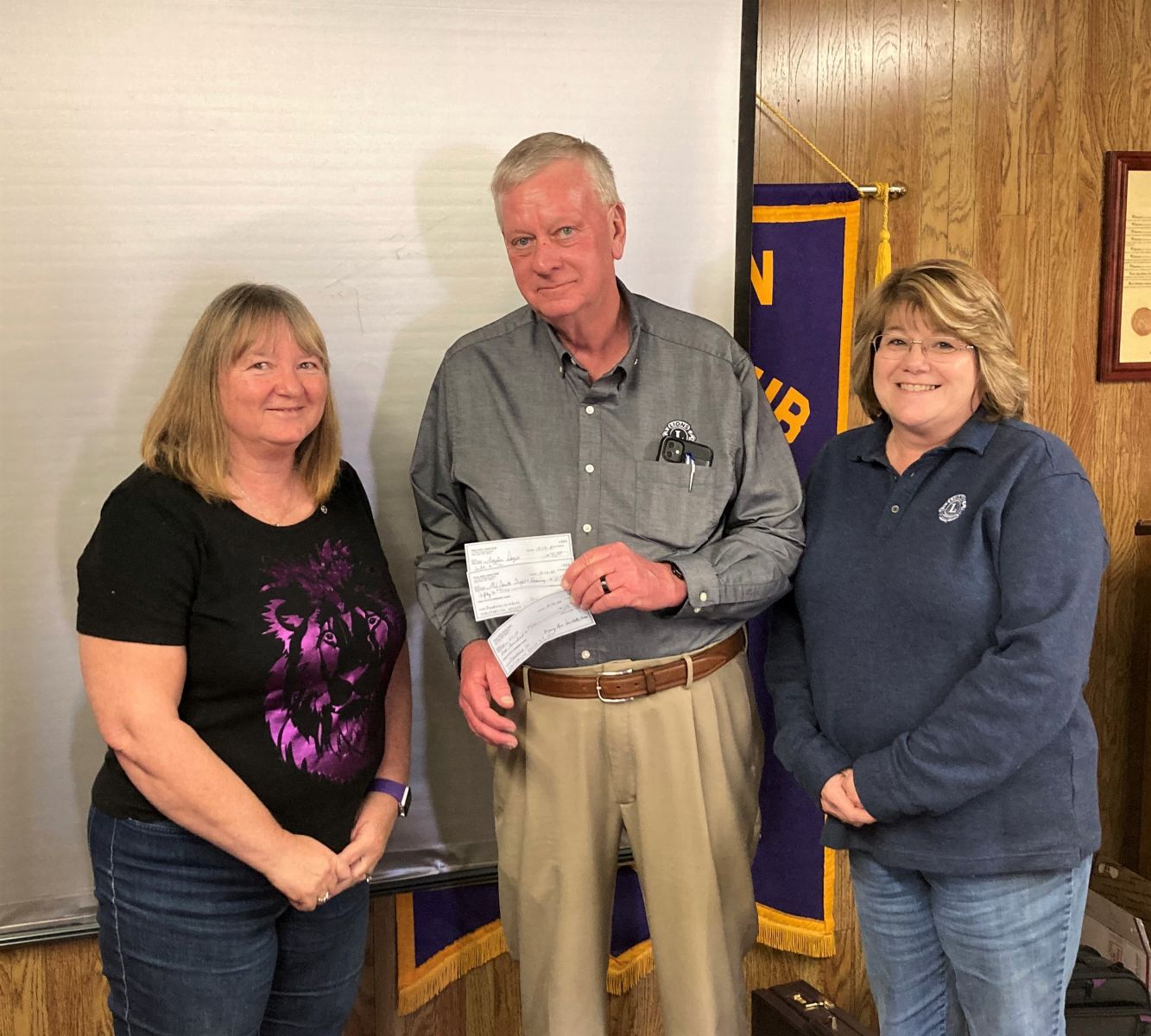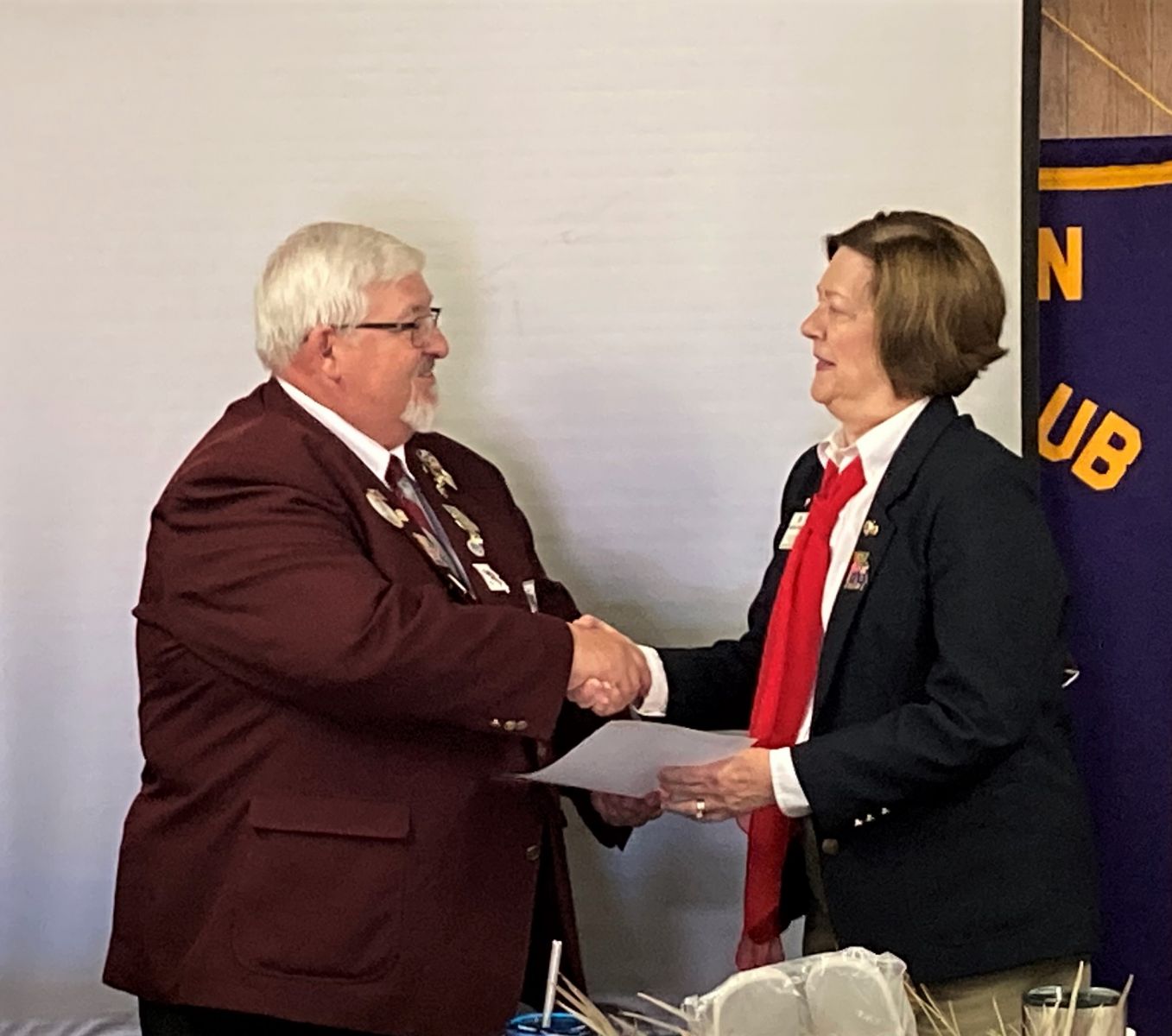 District 26M1 was contacted by the Missouri School for the Blind about four students who live in our District and we voted unanimously to send funds to help with Holiday Season needs! Better yet, Cabinet Secretary Lion David Hughes mentioned the Park Hills Lions Club had already taken care of a fifth student... WE SERVE!!!
We had the honor of saluting the Veterans in the room, handed out MO Lions Hearing Sweepstakes Tickets, pins, awards... and more!
---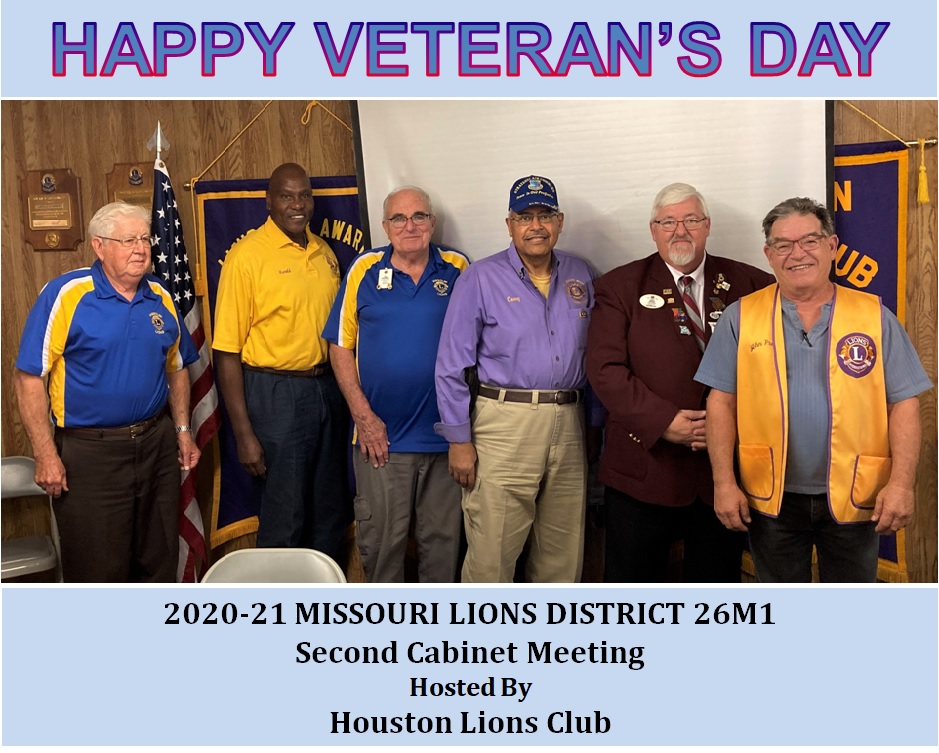 ALL ATTENDEES at the 2020-21 Missouri Lions District 26M1 Cabinet Meeting directed all Veterans to come to the front and were applauded for their Service to Our Country!
Past District Governor Lion Murray Dunn
Fort Leonard Lions Secretary Lion Harold Burleson
Past District Governor Lion Don Shelhammer
District Governor Lion Scott Sattler
Past District Governor Lion John Preston
This applause goes to all of you seeing this who have and/or who are wearing the uniform!
There are a lot of posts on https://www.facebook.com/MoLionM1/ from the 2nd District 26M1 Cabinet Meeting hosted by the Houston Lions Club. Remember you'll need to scroll down the page to see everything!
---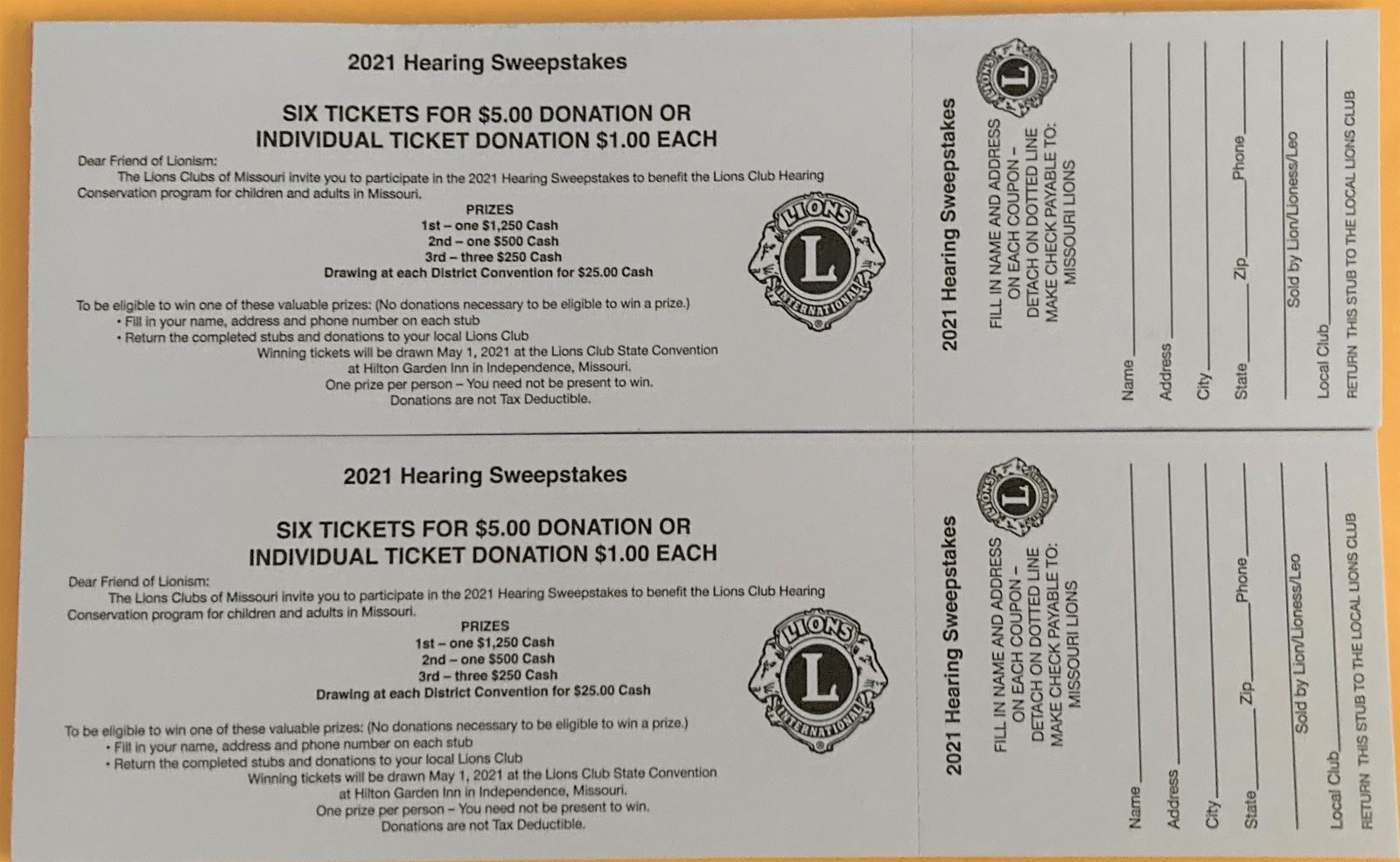 It's 2021 HEARING SWEEPSTAKES time! Past District Governor Lion John Preston passed out tickets to many attendees at the Nov. 5 District Cabinet Meeting... You'll be getting yours soon!
---
---
---
Lions Clubs International is the world's largest service club organization with more than 1.4 million members in approximately 46,000 clubs in more than 200 countries and geographical areas around the world.