SERIOUS ABOUT SERVICE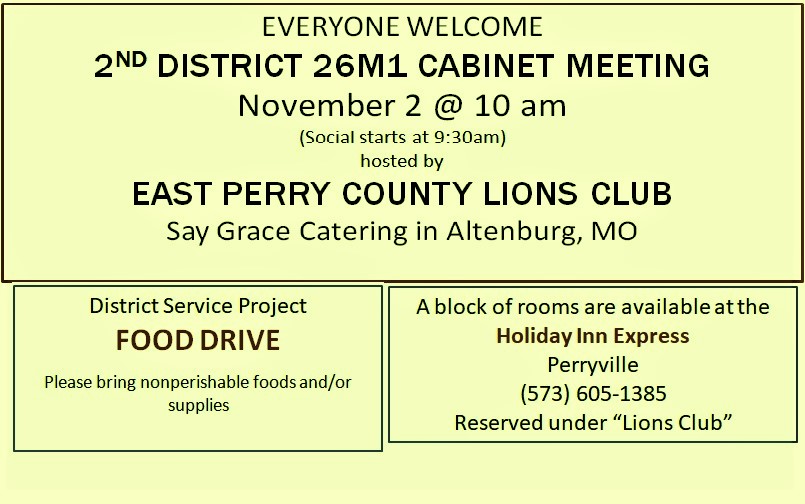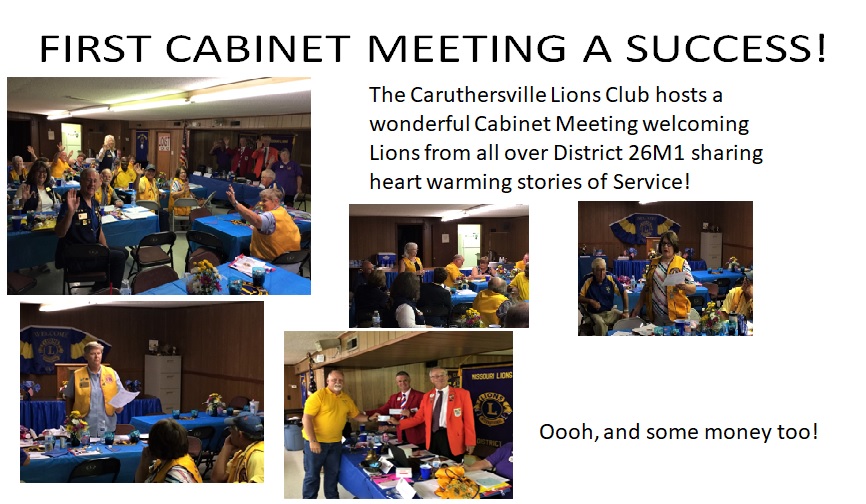 District 26M1 Governor Lions Rodney McConnell appreciates the wonderful job the Caruthersville Lions did hosting the 1st Cabinet Meeting, Saturday, August 3! Everyone has a great time catching up, taking care of business and sharing stories!
The team serving District 26M1 for the 2019-2020 Lion Year are:
District Governor Lion Rodney McConnell, Sikeston Lions Club
First Vice District Governor Lion Scott Sattler, Perryville Lions Club
Second Vice District Governor Lion Jerry Reaves, Malden Lions Club
Cabinet Secretary Lion Jennie Mosher, Rolla Lions Club
Cabinet Treasurer Lion Alan Taylor, Cape Girardeau Evening Lions Club
Lions Clubs International is the world's largest service club organization with more than 1.4 million members in approximately 46,000 clubs in more than 200 countries and geographical areas around the world.