Welcome to
West Virginia
District 29-C



---
District Governor
Tom Crouser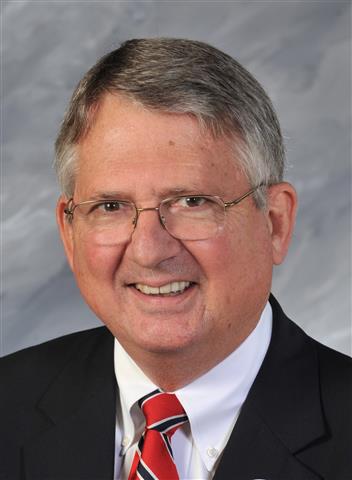 ---
Lions,
I don't like to waste my time, do you? Few people do. Well, would our Lions Club meetings be seen by outsiders as a waste of time? If so, then is it any wonder that we have trouble attracting members? Let me explain.
Most us really like to go to our Lions Club meeting to visit with our friends. And that's important. I know it's important to me. It's just that when that becomes the focus of our meeting, well that's when our club begins to coast. And, remember, we can only coast going downhill.
So, what can we do to keep our meetings informative? Let's have an informative program by inviting a local speaker.
Where do we get them? Invite our mayor, county commissioner, police or fire chief, legislator, or school principal to give us an update on their activities. Not only will we build stronger relationships with influential community leaders, but we will be training them in the importance and activities of our Lions Club at the same time.
How about local business leaders or perhaps someone from your company? When is the last time we invited the largest employer in town over to speak? Could be someone from our chamber of commerce or convention and visitors' bureau. Look around for institutions, say the local hospital or even a penitentiary should you have one nearby.
Perhaps we'll have the opportunity to hear from someone who has benefited from one of our service projects. Have the recipient of a local Lions scholarship tell you about their educational adventure or what they plan to do. Great practice for them plus a great way to motivate our members to continue their dedicated service.
Don't overlook any cultural organizations such as museums, theaters and orchestras. Say you don't have one of those? Well, how about the local librarian? They've always got things going on.
And let's not overlook other organizations such as Special Olympics, senior service agencies, food banks and more. And, of course, there are many speakers available through our District organization. Each of our specialty areas has a chair who is more than willing to help spread the word on: LEO clubs; diabetes awareness; environment; Lions Club International Foundation; and many more.
In short, let's continue to make our club meetings a worthwhile investment of our time. Have interesting meetings and publicize them and you'll find others attending. Pretty soon they'll be Lions as well. Not only that, but they will often be new friends.
Treasurers: know that little post card the Internal Revenue sends us each year reminding us that we must file our 990N to maintain our 501(c)3 status as a nonprofit? Well, they're serious about it. Don't file within three years and they kick us out of the club and it can cost as much as $400 to be reinstated.
Secretaries: when updating MyLCI, make sure you collect and input email addresses as that is where we get the information for our every-now-and-again email newsletter and more.
And don't forget November 3-4 for our District Conference in Beckley. Be there or be square.
DG Tom
---
Lions Clubs International is the world's largest service club organization with more than 1.4 million members in approximately 46,000 clubs in more than 200 countries and geographical areas around the world.