Welcome to
West Virginia
District 29-C



---
District Governor
Charolette Henson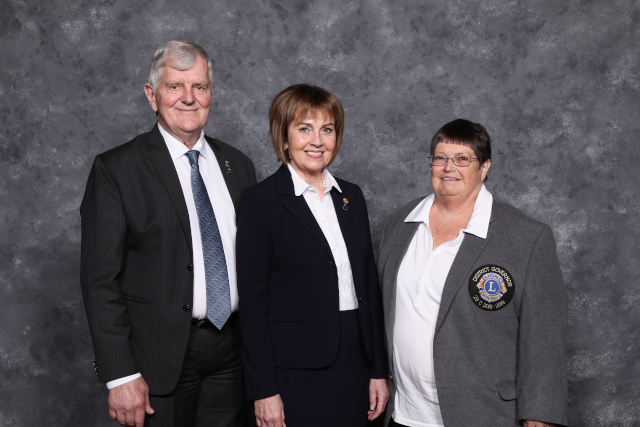 DG Charlotte Henson (right) with International President Gudrun Yngvadottir (center) and PID Dr. Jon Bjarni Thorsteinsson (left).
DG Charolette Henson began her year of service as District Governor on July 1, 2018. Her contact information is below:
District Governor
Charolette Henson
409 Midland Trail
Hurricane, WV 25526
304-951-9022
charlions29o@yahoo.com
South Charleston Lions
---
DG NEWS NOTES FOR APRIL
State Convention coming up May 3,4,5, at Flatwoods
The District cabinet meeting and Election is Saturday afternoon. The candidates that have filed and we will be voting on are as follows:
DISTRICT GOVERNOR:GARY BOYD
1ST VDG: CHAROLETTE HENSON
WV SIGHT FOUNDATION TRUSTEE:PAUL HOPKINS
MAKE SURE AND GET YOUR DELEGATE CARDS FROM CLUB SECRETARY FOR WILL NEED THEM TO VOTE.
The district secretary and I will check delegate cards and sign them Friday evening and Saturday morning.
Hope all clubs will try to attend the convention.
________________________________________________________________________________
As weather getting nicer now a good time to do service projects and fund raisers.
Hope all clubs are working on adding new members. As your clubs grow the more we can do to help our communities.
Remeber any new member added in April you will be able to get a service grant for which will entitle you to receive their $35 registration fee returned to the club in 2 payment one December 31 and the other June 30,2020. As long as they stay in.
Have visited a lot of you this year and looking forward to visiting rest of clubs by June 30th.
If you have members to be installed please contact me and will either come myself or have one ofthe District Cabinet come and install them.
If there anything can do for you or your club please contact me.
304-951-9022 or charlions29o@yahoo.com
DG Charolette Henson
Lions Clubs International is the world's largest service club organization with more than 1.4 million members in approximately 46,000 clubs in more than 200 countries and geographical areas around the world.