Welcome to
West Virginia
District 29-C



---
District Governor
Tom Crouser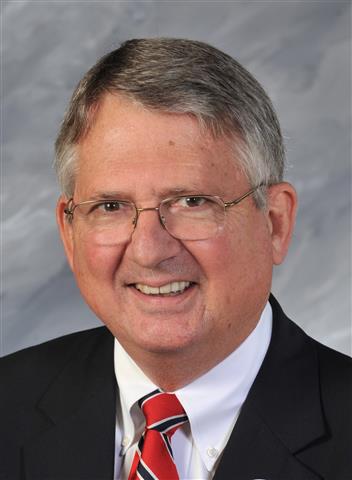 ---
Projects, Activities, Sustainability
Last week I visited three clubs who might have been born before you were. White Sulphur Lions was celebrating their 61st anniversary; Marlinton Lions was celebrating their 65th; and the South Charleston Lions will be celebrating their 82nd later this year. During those visits, it occurred to me that Melvin Jones might have missed something.
As you know, Melvin was a member and secretary of the Business Circle in 1917, which was a businessman's luncheon group solely devoted to promoting the financial interests of their members. And you remember, he wondered what would happen if these men "put their talents to work improving their communities?" And that's when he invited delegates from other men's clubs to meet on June 7, 1917, which gave birth to Lions Clubs International.
One of the principles he espoused was that each club would raise money from the community to provide services in the community. This is especially evident in our work providing the needy in our communities with sight screening and eyeglasses.
Here's what he might have missed.
Melvin Jones passed in 1961 at 82 years of age. He spent his life building Lions Clubs International to the height of the golden age of service club membership on the two pillars of Projects and Service Activities.
Today, as we have passed the golden age of building, we should add a third pillar to the work of Lions Clubs everywhere: Sustainability.
For as much time as we put into raising money and then using it in our service activities; we must today spend that much time in sustaining our existence through learning about the benefits of our Lions Club to our community; sharing that word with our local community through one-on-one discussions; and recruiting other community leaders to join us.
At 100 years of age, Lionism has transcended our first hurdle of first to second and sometimes third generation of Lions. But since the 1950s, membership in service organizations such as our has decreased while population has increased.
So, let's spend significant club time on sustainability as it is as important to us today as projects and service. Without sustainability, sometime in the future, there will be no project nor services.
Remember, we can only coast going downhill.
District Governor Tom Crouser
February 2018

---
Lions Clubs International is the world's largest service club organization with more than 1.4 million members in approximately 46,000 clubs in more than 200 countries and geographical areas around the world.