Welcome to
West Virginia
District 29-C



---
District Governor
Tom Crouser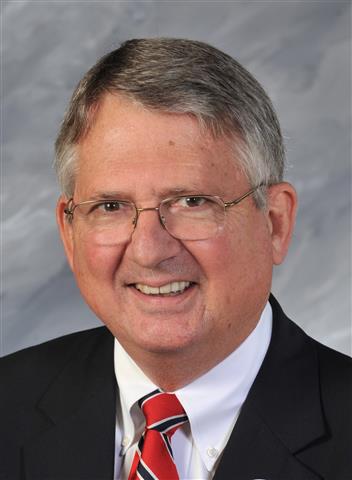 ---
Lions,
When is the last time you read the tire ads? If you're like most, it was the last time you needed tires. Well, this has something to do with growing Lionism. Allow me to explain.
John Wanamaker, a department store owner in Philadelphia opened in 1861 and revolutionized the industry. He was attached a price tag to everything and, gasp, extended a money back guarantee to his customers.
Not only that but he was an early proponent of advertising. When challenged on his "lavish" spending, it's reported that he commented, "I'm sure half of my advertising money is wasted. Problem of it is, I don't know which half."
That's because he understood tires. The people who need tires today won't need them tomorrow; but people who don't need them today will tomorrow. And that brings me to Lionism.
I've heard the lament that no one wants to join service organizations today. "After all, we've asked everybody in town."
Well, we need to ask them again. And that's because many weren't ready to serve before, but they are now.
We shouldn't prejudge people either. Did you know that 64% of people over the age of 65 use the Internet (statistica.com)?
And, yes, we have many choices of things to do today.
Robert Putnam, in his landmark 2000 book "Bowling Alone," studied changes since the 1950s. He found that while most people assume bowling was at its peak in the 1950s, today more are bowling than ever before. We're just bowling alone instead of in leagues.
He studied participation in Lions Clubs, religions and more. He found the decline wasn't due to common beliefs like soccer or even two parents working. Rather, he found a causation between television and the decline in civic involvement.
However, there's hope. Most adults want to serve. It's just that now isn't the right time. But we know from tire ads that tomorrow might be. So, if you've asked everyone in town to join; start all over and ask them again.
We can't give up. If we do, there'll be no one left to carry on the great work of Lions Clubs. I don't know about you, but I don't want that to happen.
DG Tom
---
Special Election
District Governor Tom Crouser announces that District 29-C will be holding an election to fill the vacant position of 1st Vice District Governor for the Lions year 2017-18. This election will be held Saturday July 29, 2017 at 10:30am at the Shoney's Restaurant located at 116 Kanawha Blvd. E. Charleston, WV. All cabinet members and Past District Governors are urged to attend.
Cabinet Meeting
Immediately following the above election, the first District 29-C Cabinet meeting for the 2017-18 year will be held. If you have reports to present, please email these reports to Cabinet Secretary Lion Paul Wheeler in advance of the meeting. If you need additional information, feel free to call at the numbers below.
Secretary Paul Wheeler
304-541-4286
304-746-4415
pwhee71827@aol.com
---
Lions Clubs International is the world's largest service club organization with more than 1.4 million members in approximately 46,000 clubs in more than 200 countries and geographical areas around the world.