DISTRICT 14-C LIONS CLUBS
ABOUT PA. DISTRICT 14-C
We are caring people who join together, roll up our sleeves and take action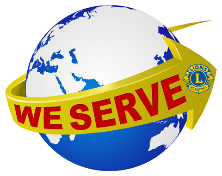 to make our communitiees better, it's a beautiful thing - and an incredible feeling for adults and youth involved. That's Lions, We Serve. Being a Lion is about leading by example, building relationships, and improving the world through kindness. Lions, Lions Clubs International, are 1.4 million caring adults and youth serving together so they can make a lasting impact and change more lives.
District 14-C is one of 17 Districts in the United States of America in the state of Pennsylvania that make up Multiple District 14 - Pennsylvania Lions Clubs. Our District, District 14-C, is comprised of Lions, Lioness and Leo Clubs located throughout the counties of Adams, Cumberland and York within the state of Pennsylvania who make a difference every day in the lives of those who live within our communities by serving or supporting local food banks, fundraising for bigger causes, and living by our motto of We Serve. The clubs of District 14-C are very involved and support larger needs internationally through Lions Clubs International Foundation by holding numerous fundraisers within our communities and donating the monies earned for catastrophic disaster and pandemic relief or support one or more of our general causes such as:

Furthermore, District 14-C along with all the clubs of Pennsylvania also come together to support the needs within Pennsylvania by supporting our Pennsylvania Lions Beacon Lodge Camp, Pennsylvania Lions Care for Kids, Lions of Pennsylvania Foundation, Pennsylvania Lions Hearing Research Foundation, and many more organization and foundations. District 14-C along with all the Lions Clubs across both the United States and Canada are proud to support Leader Dog for the Blind which provides services free of charge services for clients with little to no vision so they can live a life of independence and mobility.
Being a Lion is truely a life changing and beautiful thing. To find a club in your area either click here or send use a message below via the Contact Us form at the bottom of this page.

DISTRICT 14-C LEADERSHIP

District 14-C Governor & International President
Distict 14-C Governor's Message
Lions, Lionnes. Leos, and All Guests,
I would like to thank you for electing me to be the District Governor for Lions District 14-C. I will do my best to be a District Governor that meets or exceeds your expectations. It is my hope that we will all adjust to the new normal and be able to serve our communities and the world as Lions have done for over 100 years.
I have submitted my 2020-2021 goals for our District to Lions Clubs International. I will need a lot of help from the Great Lions of District 14-C in order to meet the goals that I have set, and I know that I can depend on you.
As we all know, our membership in North America has been on the decline for many years. That has caused a decline in the service that the Lions of North America are able to do. At the same time, the need for service has grown, and we are not able to do what we are committed to do (Where there is a need, there is a Lion).
Each one of us needs to be thinking about our membership by telling people whom we know that would be an asset to our clubs about membership in the Lions Clubs. People need to know of the service we provide, the fun that we have, the help that we give each other, and the life long relationships that we enjoy. They need to hear how great it is to be a Lion and be invited to service projects, invited to Lions social events, invited to club meetings, and finally invited to join our clubs. When they become members, they need to be able to get involved and do the things that they were expecting to do as a Lion. Let them help us to grow in new services to our communities and the world (We Serve).
Please stay safe and healthy and when we are able to do so, I look forward to seeing and working with you to provide great service to our communities and the world.
I hope to set the course for a great 2020 to 2021 Lions year for District 14-C. Together, we can and will make it great to be a Lion in the next Lions Year and beyond.
Together, we can make a difference, and we will work to make it great to be a Lion!
Thank You for your Service, Lions, Lionnes, Leos, and All Guests!
Tom Jones
District 14-C Governor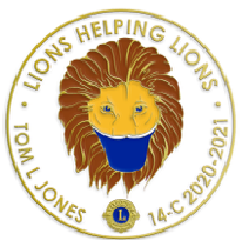 Distict 14-C Vice Governors
District 14-C's Adminsitrative Team
District 14-C's Project Chairs
District 14-C's Committee Chairs

CONTACT US

Lions Clubs International is the world's largest service club organization with more than 1.4 million members in approximately 46,000 clubs in more than 200 countries and geographical areas around the world.