Ruth Straley is the District Governor of WV Lions District 29I for the year 2019-2020. She previously served as First Vice District Governor, Second Vice District Governor and Zone 9 Chairperson for three years. Ruth is a member of the Jane Lew Lions Club where she served as President, Secretary and Board Member. She was the chairperson of the West Virginia Lions 2014 state conference hosted by the Jane Lew Club. She is a recipient of a Melvin Jones award bestowed by her club.
DG Ruth is the Mayor of the Town of Jane Lew. She is Treasurer of the Lewis County Economic Development Authority and the Jackson Memorial Community Association. She is past president of the Jane Lew Alumni Association and maintains the list of alumni. She was recently named a member of the Blue Print Community team for Lewis County.
Prior to moving home to Jane Lew Ruth retired as Comptroller of Navy Region Southwest in San Diego, CA, and worked as a consultant for Navy Installations Command, Washington, DC. Her Navy career took her from Washington, DC to Jacksonville, FL; Naples, Italy; San Diego, CA and then a return to Jacksonville, FL. She also spent ten years doing professional event planning.
Ruth is a graduate of the University of Maryland and did her graduate studies at Webster University. Ruth and her husband, Charlie, left WV when he was drafted into the Army and returned forty-one years later as home called out to them. They both have involved themselves in activities to improve their community since their return. Charlie is the American Legion District III Commander and a member of the Lewis County Honor Guard.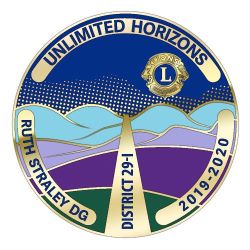 It's a great time to be a Lion!
Where there's a need, there's a Need There's A Lion
Lions Clubs International is the world's largest service club organization with more than 1.4 million members in approximately 46,000 clubs in more than 200 countries and geographical areas around the world.