WELCOME TO DISTRICT 2-T2
District 2-T2 includes 22 counties in the Panhandle-South Plains region of Texas. We have more than 1,200 members in 42 clubs who are dedicated to serving their communities and meeting humanitarian needs.
"We Serve and You Can Too!"
---
APRIL 26 & 27 DISTRICT 2-T2 CONVENTION IN LUBBOCK
Governor Terry Hawkins invites all District 2-T2 Lions and guests to attend the District 2-T2 Convention set for April 26-27 in Lubbock.
---
APRIL 2019 WINDMILL NEWSLETTER
Follow this link to view the April 2019 issue of The Windmill. Learn more about the District 2-T2 Convention, Camp Bark and Brew 2-T2, Redbud Lions Club 50th Anniversary, and much, much more!
---
DISTRICT 2-T2 REMEMBERS PDG DAN POPE
Past District Governor Dan Pope of Lubbock passed away April 11. He was 76. Services were April 15 at St. Luke's Methodist Churc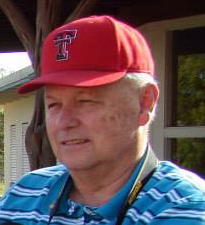 h in Lubbock. Burial was April 16 at Woodland Park Cemetery in Mineral Wells. Our thoughts and prayers are with Lion Sharon and the Pope family. He will be greatly missed!
CLICK HERE for PDG Dan's obituary as published in the Lubbock Avalanche-Journal.
---
DISTRICT 2-T2 REMEMBERS PDG MAX VON ROEDER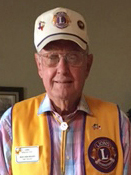 Lion Max Von Roeder of Snyder passed away Sunday, March 24. He served District 2-T2 in many capacities, including District Governor in 1986-1987 and most recently - Tail Twister Emeritus.
Lion Max will be greatly missed by all who knew him. Our thoughts and prayers are with Anne and the Von Roeder family.
CLICK HERE or PDG Max's obituary
---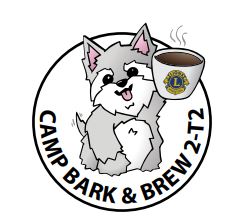 CAMP BARK & BREW
Our first ever Camp Bark and Brew 2-T2 event was a huge success! A picture is worth a thousand words -- so follow this link to KCBD-TV's coverage of the event in downtown Lubbock.
---
DISTRICT 2-T2 NOW ON FACEBOOK!!
You'll want to follow District 2-T2 on its new Facebook page.
CLICK HERE to go to the page!
---
Lions Clubs International is the world's largest service club organization with more than 1.4 million members in approximately 46,000 clubs in more than 200 countries and geographical areas around the world.