WELCOME TO DISTRICT 2-T2
District 2-T2 includes 22 counties in the Panhandle-South Plains region of Texas. We have more than 1,300 members in 41 clubs who are dedicated to serving their communities and meeting humanitarian needs.
"We Serve and You Can Too!"
---
SAVE THE DATE: 2ND CABINET MEETING -- OCTOBER 13
Our second District 2-T2 Cabinet Meeting is set for Saturday, October 13 at the Air Museum in Slaton. More information will be posted here and on the District 2-T2 Facebook page soon!
---
WEBSITE UPDATE IN PROGRESS!
We are updating the District 2-T2 website for the 2018-2019 Lions fiscal year. During this time, some links may not work or may still have information from the 2017-2018 year. We appreciate your patience as we revise these pages!
---
DISTRICT 2-T2 NOW ON FACEBOOK!!
You'll want to follow District 2-T2 on its new Facebook page.
CLICK HERE to go to the page!
---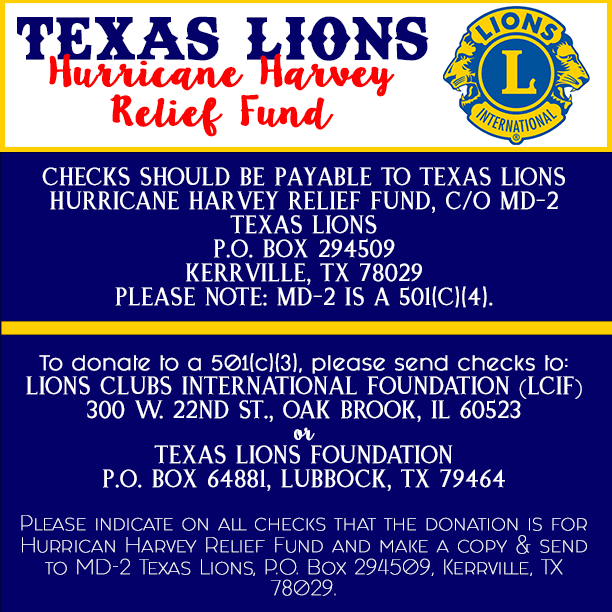 ---
Lions Clubs International is the world's largest service club organization with more than 1.4 million members in approximately 46,000 clubs in more than 200 countries and geographical areas around the world.