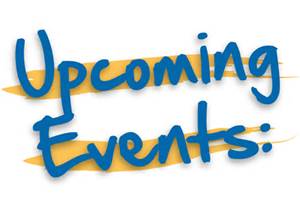 SEND UPCOMING MEETING, CLUB AND ENTITY EVENTS
INFORMATION INCLUDING FLYERS TO
FALL "NO BAKE" BAKE SALE
-
Florida Lions Foundation For The Blind Inc.
Only $5.00 - Click on the flyer to see what it's all about!

(FLYER)
Jan 8 ZONE 3 ZONE MEETING - CHANGED TO JANUARY 22
Jan 12-14

COUNCIL OF GOVERNORS WINTER CONFERENCE

Deadline for meal tickets is Dec. 31, 2017. You must make reservations directly with the Hilton Ocala. Cut off date for reservations is January 3. FLYER ORDER FORM
Jan 20 -

DISTRICT ADVISORY (Cabinet) MEETING

Hosted by Lake Alfred Lions Club at Lake Alfred, FL FLYER
January 22 - Zone 3 ZONE MEETING Doors Open at 6:30pm - Meal at 6:45pm Meeting Starts by 7:15pm Please RSVP: Pat Casson at LionsCasson@aol.com by JANUARY 19, 2018 FLYER
January 22 -Zone 7 / Zone 9 COMBINED ZONE MEETING at the Hibachi Grill, 301 E International Speedway Blvd, DeLand, FL 32724. Volusia County Lions are hosting. Speaker Oviedo-Winter Springs President Dennis Dulniak.Please calendar this event. A flyer with RSVP, etc. will be posted soon..(FLYER)
January 23 ZONE 2 MEETING 72 Civic Circle, Beverly Hills 6pm Dinner: $10 per person RSVP BY: Jan 15th to Tom Mize: 352-228-0450 or TJMIZE@outlook.com (FLYER)
January 23 ZONE 4 MEETING Mount Dora Lions club 7pm start 100 Alexander St, Mt Dora, FL 32757
January 23 ZONE 10 MEETING 6:30 pm Dinner/Social Hour 5:30-6:30pm Rockledge Country Club. Make your reservations thru Lion Debra Martin at funsmls@yahoo.com or 321-427-3584 FLYER
January 26
CHARTER NIGHT- NATURE COAST LIONS CLUB
At
Silverthorn Country Club

,
4550 Golf Club Lane, Spring Hill, Florida.
Cost: $25 per person.
Formal Attire.
Reservations due by January 19, 2018.
For reservations call, text or email:
Paola Araujo: (813) 388-1735 naturecoastlionsclub@yahoo.com
Social Time at 6:30 pm, Dinner time at 7:30 pm
Please Join Nature Coast Lions to celebrate this new charter Lions Club. FLYER

NOTE: A
CHANGE HAS BEEN MADE SINCE THE FLYER WAS PRODUCED ---this event will be Semi-Formal (Cocktail Dresses, etc. for Ladies, Suit or Blazer/Trousers with tie for men.
Entertainment, raffles & memories
January 27
WESTERN BBQ FUNDRAISER - Ponce Inlet Lions

- A feast for only $20 which includes entertainment! < FLYER>
Feb. 1 thru Feb 28 --

Spring Break Children's Food Drive

Volusia County Lions Clubs
This Food Drive is designed to get food for disadvantaged children to eat during their "Spring Break" which Lions learned was an un attended need. This year Region 3 Lions are asking participating Lions Clubs to again be involved in this. The Collections will take place February 1st through February 28th. For more information on this please contact Lion Mary Yochum at (386) 295-5489 or Region Chair Jeff Follmer at (386) 322-6045. The flyer contains a list of suggested Non-Perishable items. Any help is appreciated. (FLYER)
February 5,

ZONE 6 MEETING

Hosted by Orlando Hispanic Lions Club - Location to be determined. 7:00 PM
February 8, ZONE 5 MEETING Hosted by Cypress Gardens Lions Club (Details to follow)
February 10 DIABETES/RETINOPATHY TRAINING - Multiple District Office in Orlando. 10am to 2pm. Lunch will be provided. Must RSVP by Tuesday Feb. 6 to Lion Norma Callahan.
February 16 - Deadline for submitting applications for Youth Exchange Scholarship Applications - See "Infor-Awards, Directory Updates, Minutes, etc" page on this website for more information and the application form.
February 21

-

ZONE 1 MEETING

- Host Inglis-Yankeetown (Details To Follow)
March ?,
-
ZONE 8 MEETING
-
Annual Food Packing
- information not finalized.
Mar 17

-

DISTRICT ADVISORY (Cabinet) MEETING

Hosted by Beverly Hills Lions Club at Beverly Hills, FL
March 22-25

FLORIDA REGIONAL LIONS LEADERSHIP INSTITUTE

Fruitland Park.
Click the following link to be directed to the FRLLI website where you will find complete information, applications and payment instructions including PayPal.
https://rlli2018.com

/
March 24

SPRUCE CREEK GOLF TOURNAMENT

- Ponce Inlet Lions Club, The Lion Jay Thompson Memorial Golf Tournament Saturday, March 24, 2018 Spruce Creek Country Club
(FLYER)
April 5, 2018

-

Conklin Center's NIGHT FOR SIGHT 2018

at the Shores Resort & Spa - Save the date. More details later!
Find More Events & News on our District's FACEBOOK Page: