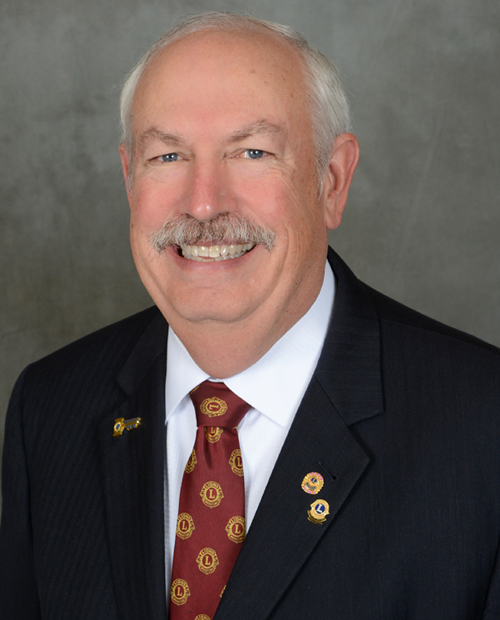 2016-2017 International President
Chancellor Bob Corlew, from Milton, Tennessee, USA,was elected to serve as president of Lions Clubs International at the association's 99th International Convention held in Fukuoka, Japan, June 24 through 28, 2016.
President Corlew is retired as a chancellor for the State of Tennessee and a professor of law.
A member of the Murfreesboro NoonLions Clubsince 1978, he hasheld manyoffices within the association, includingcharterclub president,zone chairperson,districtgovernor,cabinet secretary and council chairperson.
He has been instrumental in the chartering of a number of new clubs. Most recently, he worked to charter a new club comprisedof lawyers and judges,which gained more than 75 members during its first year. In recognition of his service to the association,hehas received numerous awards,includingthe Leadership Award, the Builder Key Award,three International President's Awards and the Ambassador of Good Will Award, the highest honorthe association bestows upon its members.Heis also aVanguard ofthe MelvinJones Memorial,a Progressive Lindsey-Jennings Fellow and a ProgressiveMelvin Jones Fellow.
In addition to his Lions activities, President Corlew has been active in the Boy Scouts of America, the Jaycees and the American Red Cross. He has also served as a councilman in Milton and was a Major in the U.S. Army Reserve.
President Corlew and his wife, Dianne, also a Lion and a Progressive Melvin Jones Fellow, have five children and five grandchildren.
---
2016-17 International President
2017 Party Train Gathers Steam
Kathy Singleton recently emailed Lions Clubs International. When she was a first-grader in Springfield, Missouri, the Lions club bought her first pair of glasses. "I still remember the joy I felt when I was able to distinguish that trees had individual leaves. It excited my heart to learn to see the world in its infinite beauty," she eloquently wrote us. "I pray y'all continue blessing many other kids like y'all did me."
Yes, Ms. Singleton, for the next 100 years, we will keep on helping children as well as adults as we have for the past century. In our Centennial year, we want to honor and remember the past as well as move our great Association forward.
During our long history Lions not only reached out to individuals but also often impacted entire communities. After an earthquake and tsunami devastated Afognak, Alaska, in 1964, Lions built a new town for residents. Five years earlier in the tinder-dry cattle country of Texas, their town regularly threatened by prairie fires, Leakey Lions started a fire brigade including a fire truck. Long ago in 1925, alarmed by the inadequacy of schools, York Lions in Pennsylvania began a well-stocked circulating library. The pages of the LION from the last century are filled with tens of thousands of such examples of life-changing and often life-preserving service.
Our Centennial service goal is to serve at least 100 million people by June 2018. We are on pace to shatter that goal. Please have your club "join the party." Celebrate the Centennial in other ways, too, by inviting family and friends to serve with you and by planning a Legacy Project in your community. Find out how to participate at Lions100.org.
I am honored to serve as your Centennial president. I hope you are just as thrilled to be a Lion at this special moment in our grand history. The service we do today will echo down the decades as we invariably strengthen our Association and leave Lions Clubs in better shape than ever for generations to come.
Chancellor Bob Corlew
Lions Clubs International President
---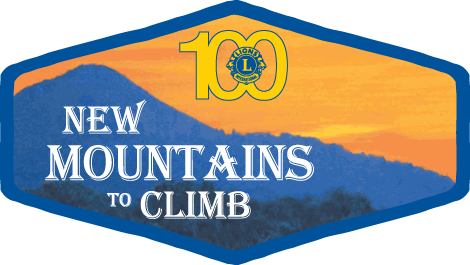 Bring Hope and Dignity through Service
Strengthen Your Club to Better Serve Your Community
Create Harmony through Effective Leadership
Build Bridges for Humanity