---
---
---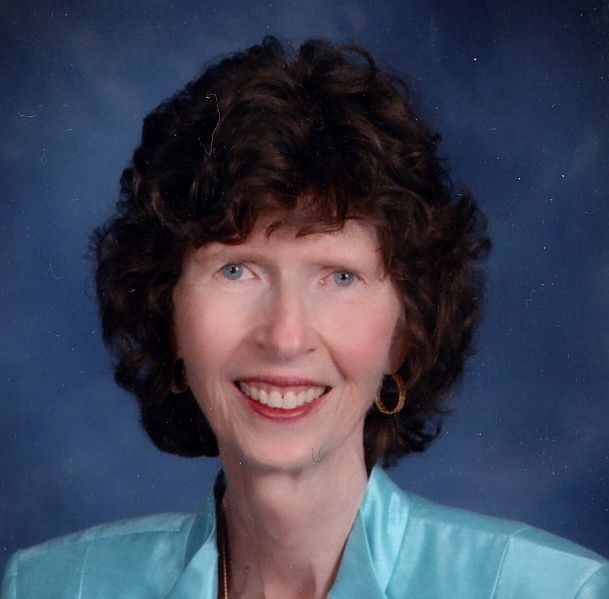 Verine Jo (Jodi) Parks-Doyle
9/18/1941 – 11/4/2016
Jodi, a resident of Peyton, Colorado since 2002, passed away quietly at Denver Memorial Hospital following a significant stroke. She was attended by her loving husband, Larry Doyle, and devoted brother, Jay Nardini of Waterloo, Iowa. She received Last Rites while at the hospital. Jodi is survived by her husband, two brothers, three step-children, nine nephews/nieces, eight step-grandchildren and two step-great grandchildren.
Jodi was born in Kirksville, MO to her parents, Hazel (Minear) Nardini and Arthur (Tudo) Nardini. She moved to Bloomfield, Iowa with her family when she was a young girl and resided there through graduation at Bloomfield High School in 1959. She became a Nurse, graduating from the University of Iowa in 1963, went on to become a Registered Nurse, obtaining her Masters Degree from Marquette University in 1969, and her Doctorate in Higher Education from Nova University in 1984.
She was active in national nursing organizations such as the National Organization for Associate Degree Nursing (NOADN), serving as President 1990 – 1992, National League for Nursing (NLN), serving as Chairperson of the Council of Associate Degree Programs Executive Committee from 1997 – 1999. Other professional activities involved membership in the American Nurses Association, Florida Nurses Association, Colorado Nurses Association and several more national organizations. She attended a National Nurses Day luncheon at the White House sponsored by first lady Barbara Bush in May 1990. She was active in the Saint Michael Catholic Church of Calhan and the Calhan, Colorado Lions Club.
Per her request, she will be cremated and returned to her hometown of Bloomfield, Iowa where she will be buried close to her parents. A celebration of her life will be held at Wagler Funeral Home in Bloomfield on November 21st at 11:00 am.
---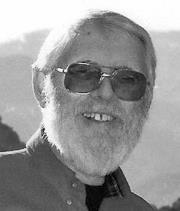 "Doc" Bruce Cottrell was born on June 25, 1940 in Springfield, MA and died on October 8, 2016 from complications of Alzheimer's disease. Bruce was preceded in death by his parents, Merton Ashley Cottrell and Mari Ellen (Birnie) Cottrell, and his sister, Joan (Cottrell) Kelly.

Bruce grew up in West Springfield, MA, but also spent much time on the family farm in the Berkshire Hills area of western Massachusetts.

Bruce attended the Stockbridge School of Agriculture obtaining a degree in Animal Husbandry. In 1962, he made the decision to move to Colorado. He attended veterinary school at CSU in Fort Collins, CO, graduating with his DVM in 1967. Bruce practiced veterinary medicine in Denver for several years prior to moving to Craig, CO and opening High Country Veterinary Hospital. This allowed him to be closer to the mountains where he enjoyed hunting and fishing and was able to feed his wilderness outfitting passion.

An opportunity came along to take over another vet hospital in Colorado Springs, Clearview Animal Hospital, in 1977. Bruce operated this hospital until 1995 when he retired from full-time veterinary practice. Bruce remained actively involved in wilderness outfitting, operating All Seasons Ranch Outfitters from 1988 through 2002 in Steamboat Springs, CO.

Bruce is survived by his wife Skye, and his six children, Denise Boston, Debbie Cottrell, Mike Cottrell, David Cottrell, Dakota Cottrell, and Tucker Cottrell. Bruce also had two grandchildren, Brandi May and Dustin Boston, and five great-grandchildren.

A Celebration of Life will be held on November 6th at 1pm at the Cappadona Funeral Home, 1020 E. Fillmore St., Colorado Springs, CO.
In lieu of flowers, memorial contributions may be made to T-Gap Lions Club, c/o Bernadine Manning, 4715 Signal Rock Rd., Colorado Springs, CO 80922.


---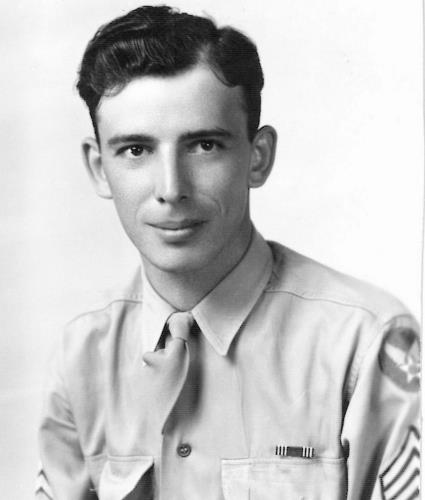 Kenneth Carl Sampley, Sr., age 96, of Colorado Springs, went to be with his Savior on Monday, October 10, 2016 in Fort Collins, Colorado.

He was born on June 11, 1920 in Lewisport, Kentucky to Otto and Jennie Lee (Thornsberry) Sampley. Ken was born in a log cabin house on the banks of the Ohio River where Abraham Lincoln once held court and operated a ferry across the river! That house is now on the Historic Register. Ken came from a farming family and proudly served in the United States and Europe as a Sergeant in World War II. As an airplane mechanic, he worked on P-45 Mustang Fighters.

Ken married the love of his life, Grace, on June 23, 1945. After the war, he relocated to Colorado and obtained a Horticulture Degree. For sixty years, he and Grace owned and operated a tree nursery and landscape company called "Kenny's Nursery", in Security, Colorado, located south of Colorado Springs. He was recognized one year as the "Colorado Nurseryman of the Year", and also served along with Grace as the Fountain Valley Parade Grand Marshal in the 1990s.

Ken was a devout Christian man and member of First Baptist Church of Colorado Springs.

Ken was an avid Denver Broncos fan and enjoyed trips to Mile High Stadium. He loved to sing hymns and discuss religion and world events. Ken enjoyed serving others as a proud Security Lions Club member.

He was preceded in death by two brothers, Duncan and Jimmy, and two sisters, Mayme and Jean.

He is survived by his wife of seventy-one years, Grace; a son, Ken (Julie); and his grandchildren, Lauren and Matthew.

Visitation, 11:30AM, followed by a Funeral Service with military honors at 1:00PM on Tuesday, October 18, 2016 at First Baptist Church of Colorado Springs, 317 East Kiowa Street, Colorado Springs, Colorado 80903.


Robert (Bob) Brooks Wiley, Jr, 90, passed away peacefully, Monday, August 8, 2016, at home, on the family farm near Boone, Colorado.

Mr Wiley was born January 4, 1926, in Pueblo, Colorado. He grew up around the Avondale and Boone communities, graduating from Avondale High School in 1943. Bob joined the U.S. Army after attending college for a year. He saw action in Europe during WWII as part of Patton's 3rd Army and was awarded the Bronze Star. Following his military service, he attended and graduated from Colorado A&M College in 1949, with a degree in Agronomy. On Aug, 27, 1949, he married Rama Lee Graham, of Rye, Colo. Bob began a career as a Weld County 4-H Extension Agent before returning to the family's Larga Vista Ranch near Boone where he and Rama Lee operated a dairy farm while raising five sons. He was very active in a mulitude of community and state civic, educational and agricultural organizations. He was an active member of the Avondale-Vineland Lions Club and Avondale United Methodist Church.

Bob is survived by his loving wife, Rama Lee; five sons, Robert III, Roy (Jane), Ron (Jeanine), Rick and Doug (Kim); eight grandchildren and his sister, Eula Stayer.

A memorial service will be held at 11 a.m. Friday, August. 12, at the Avondale United Methodist Church.

Donations may be made to Avondale United Methodist Church.
---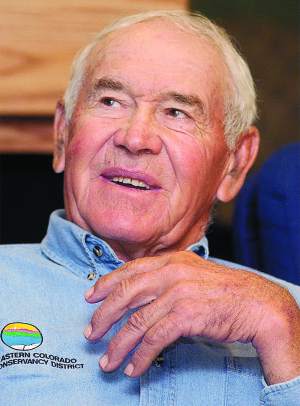 Orville Thomas Tomky was born in 1924 to Herman and Thecla Tomky near Brush, Colorado. His family's prairie homestead had no electricity or indoor plumbing, and Orville, his parents and five siblings worked hard to keep the farm running during the Dust Bowl days. During his senior year of high school, he rented a nearby farm and paid off the mortgage on the homestead. He graduated in May 1942 from Brush High School.
Orville enlisted in the Army in May 1943 and was sent to train with the Tenth Mountain Division at Camp Hale, where he handled the pack mules and learned to ski. Arriving in Italy on Jan. 18, 1945, he was soon on the front lines north of Bagni di Lucca. One of Orville's main duties in the B Company of the 126th Mountain Engineers was locating and disabling enemy land mines so that Allied tanks and troops could safely pass. Orville also fought with the infantry on several occasions.
After discharge from the Army, Orville married Loretta Daehn in 1948 and later bought a farm near Olney Springs, Colorado, in 1951 where they raised four children. Orville farmed and ranched for 62 years in Crowley County.
Orville was a member of the Southeastern Colorado Water Conservancy District board for seventeen years, from 1988-2005, and was a constant voice for agricultural interests. He was a director of Twin Lakes and Reservoir Canal Company 1965 to 1970. He was a director of Colorado Canal Company and Lake Meredith Canal Company from 1970 to 2012. Orville was also on the board of The Arkansas Valley Research Center for a number of years.
Orville also had a great love and respect for his community. He was a leader and supporter of Crowley County civic activities. He was a founding member of the Olney Springs Lions Club in 1952 and a member for 60+ years. He was also a 4-H Leader, Boy Scout Leader with two sons and four grandsons who are Eagle Scouts. He received the Crowley County Chamber of Commerce Lifetime Achievement Award, and the West-Otero Soil Conservation award.
Orville's passions in life included his family, farming, snow and water skiing, dancing, arrowhead hunting and hunting game and generously donated his farm produce to many local and state events. He loved sharing his passions and enabled many youth to learn snow and water skiing, camping and square dancing skills.
In 1986, he began growing pumpkins and giving them to Crowley County Elementary School students for their Halloween festivities. In a few years it became a tradition to invite the CC Elementary and Fowler Elementary students out to the farm to pick their own pumpkins. He loved seeing excited faces and sharing the farm experience with the children as they rolled their pumpkins away. This tradition has continued for 30 years and will continue on by his son, John and grandson, David Tomky. In 2010 John started the Orville Tomky Pumpkin Game which is played during basketball season between Crowley County and Fowler. It was started to honor Orville's generosity and foster friendly rivalry.
He was preceded in death by his wife of 65 years, Loretta, his parents and four siblings. He is survived by his brother Wilford (Gen) Tomky of Lamar, Nebraska; his four children, Tom (Linda) Tomky of Rocky Ford, Colorado, Donna Tomky (Bob Geer) of Albuquerque, New Mexico, Karen Tomky (Matt Heimerich) and John (Michelle) Tomky of Olney Springs, Colorado; his five grandchildren, Laura (Bob) Cassiday of Hudson, Colorado, Christopher (Jodi) Tomky and Luke (Erin) Tomky of Rocky Ford, Colorado, Mark (Tara) Tomky of Fowler, Colorado, David Tomky of Olney Springs, Colorado. He is also survived by nine great-grandchildren and numerous nieces and nephews.
---

Clyde "Anthony" Archuleta
Clyde "Anthony" Archuleta was born in Colorado Springs, Colorado on August 20, 1967 to Jose and Clara Avila Archuleta. He passed away peacefully in his home surrounded by love on July 13, 2016. Anthony is preceded in death by his father, Jose Avila Archuleta and brother, Paul Archuleta. He is survived by his partner, Kipp Wiebers; mother, Clara Avila Archuleta; son, Scottie; aunts Wilma Archuleta and Rhoda Perea; brother, Fred; sister, Rayo; three stepdaughters, Kaydee (Mike) Sheets, Melissa Wiebers, Tessa Wiebers; stepson, Josh Wiebers; 7 grandchildren; several nieces and nephews; and a grandniece. Services will be held on Wednesday, July 20 at Evergreen Funeral Home, 1830 E. Fountain Blvd. CS, CO 80910. Rosary and brief ceremony begins at 10:00AM. Interment to follow at Evergreen Cemetery.
---