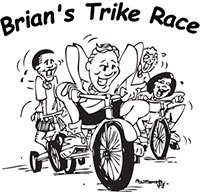 INDIANAPOLIS
OVERVIEW: The Brian's Trike Race is an annual event bringing together Lions, students, and the public at-large to benefit the Indiana School for the Blind and Visually Impaired (ISBVI.)
The annual Brian's Trike Race fundraiser is held at the David Letterman Track at the ISBVI. Race your team on adult-sized tricycles to benefit the ISBVI. Teams are organized as Students, Lions, and Non-Lions. In addition to the Trike Race, we also hold a Disc Golf competition as part of the event. The Disc Golf is played on the ISBVI's own Disc Golf course, not typically open to the public!
The following materials are now available for download:
Student Groups: We can offer 4 Community Service Hours for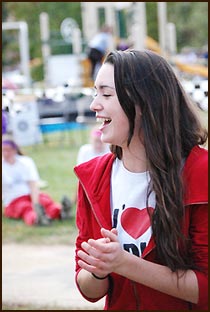 participation in this event!

LOCATION AND TIMING: September 15, 2019 at the David Letterman Track at the ISBVI. Click this link for a Google Map of the ISBVI.
10:30AM - Doors Open and Disc Golf team registration begins
11:00 AM – Disc Golf team pictures begins
11:30 AM - First Disc Golf team starts
12 Noon – Trike Race Practice and Trike Team Pictures: This is your chance to get on the trikes and try a few practice laps! A Team Picture is provided to each team at the photo tent near the track.
1:00 PM – Races Start! See the Race Procedure section below for details.
Food will be available throughout the event at the concessions stand.
Considering Sponsorship?: Event demographics and sponsorship options may be found here.

CONTACT: Project Chair Pat Henninger at 317-908-8884 or iwtlions@gmail.com.