IMPORTANT!!!!!
An Additional 10 Rooms Have Been Made Available Through May 31
2021 District 13-OH3 Convention Information
The OH 3 District Convention is being held June 12-13th at the Hilton Garden Inn, 1307 E Market St, Akron Ohio.
(See here for hotel website)
Note: The correct hotel address is as above. NOT 137 E Market St.
Also: Eye glasses will NOT be collected at the convention.
To make arrangements contact:
Lion Roger Grabowski (eaglesdr@zoominternet.net (216) 287-5761), or
Bill Nicolay (carnut1@zoominternet.net (330) 461-4056)
HOTEL RESERVATION:
All reservations should be made directly with Hilton Garden Inn by calling 330-733-2900.
Room rates are $99 per night plus tax of 15.25%.
When reserving please mention OH3 LIONS to obtain this special rate. You must be registered with convention to receive this rate.
~~~~~~~~~~~~~~~~~~~~~~~~~~~~~~~~~~~~~~~~~~~~~~~~~~~~~~~~~~~~~~~~~~~~~~~~~~
Our Guests of Honor for this year are Past International Director Deb Wasserman and Lion Steve Wasserman.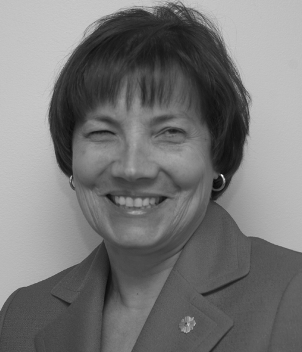 See here for PID Deb Wasserman's Bio.
And we have Lion Randy Pierce, a well known motivational speaker and author, to deliver a profoundly inspriational talk to us at lunch on Saturday. Lion Randy has overcome total blindness to accomplish extraordinary things and has found ways to embody We Serve! See here for Lion Randy's full bio.
~~~~~~~~~~~~~~~~~~~~~~~~~~~~~~~~~~~~~~~~~~~~~~~~~~~~~~~~~~~~~~~~~~~~~~~~~~
13 OH 3 District Convention 2021
Saturday June 12th
8 – 9 Registration – coffee and donuts in Hospitality Room
8:30 – 4:30 Marketplace open
9:00 – 5:00 Blue Frog sales open
9:30 – 10:30 Business meeting
11:00 – 1:30 Lunch & Speaker & Peace Poster Award
2:00 – 2:45 Q&A with PID
3:00 – 3:45 - OLF / Diabetes Program
4:00 – 5:00 – pictures with dignitaries
4:300 General Seating for Dinner – Parade of Checks distribution on way into dinner
5:30 Entrance
Dinner & Speaker & Flag ceremony
8:30 – Hospitality rooms open
Sunday June 13th
8:00 – 9:00 Coffee & donuts in Hospitality Room
9:00 – 11:00 Blue Frog sales open
9:00 – 9:30 Memorial Service
9:30 – 10:00 free time/ check out
10:00 – 11:00 Service Project
11:00 – Speaker, Awards, Parade of Checks report, lunch
NOTE: Agenda subject to change as needed
Please act to make your reservations soon! Cut off date is 5/12/21. Special rate will not be guaranteed after this date!
See here for a downloadable agenda.