The MyLion App is an important resource for clubs to share upcoming service and meeting events and for members to indicate if the plan to attend. Please encourage members to download these apps on their smart phones or use on their computer's web browser.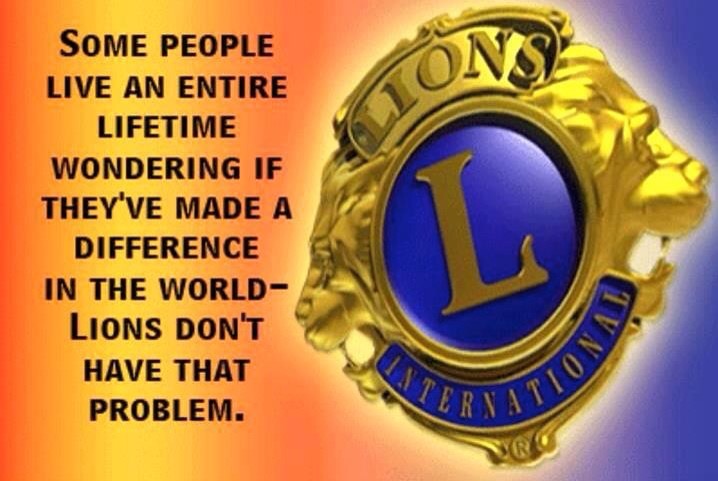 Resources:
Membership Webinar: Answering The Call To Service: click here
Club Officers Manuals:
Region & Zone Chair Manual:
Zone and Region Chairperson eBook
Other Useful Resources:
5 Easy Ways to Revitalize Club Meetings
Celebrating the New Club - Charter Night Planning Guide
Certificate of Insurance, How to Acquire #
Champions Lions Club in support of Special Olympics
Constitution and By-Laws, Standard Club
Cyber Lions Club - Lions Online
Family Membership Brochure #
Five Things Every Club President Should Know Before Taking Office
FREE Website for your Lions Club (E-Clubhouse), click here
Funds, Use of - Guidelines. These guidelines are intended to assist Lions members, clubs and districts (single, sub- and multiple) in following the Use of Funds Policy adopted by the International Board of Directors.
Induct New Member - Simple Ceremony
Induct New Member - Longer Version
Induct New Member, another script
Induction of New Member Ceremonies, LCI
Installation of Officers for Lions Club
LCI Contacts, Telephone #'s and/or Email as of 10-12-2011
Lions Clubs Supplies (Store) #
Lions Leadership Resource Center #
Lions Quarterly (Lions News Network) LQ #
Videos - Association #
Videos - Foundation #
Making Vision a Health Priority #
Member Orientation Guide ME-13
Member Orientation (This is a PowerPoint presentation in a pdf format, pages 1 - 129).
Membership & Leadership Development Resources:
Prospective New Member Information
---