Photo Gallery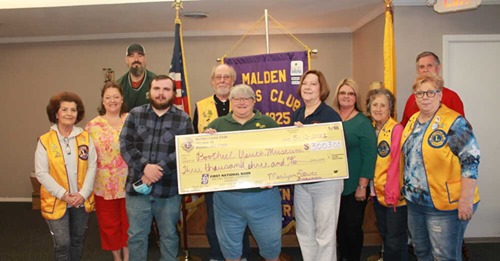 The Malden Lions Club donated $3,003.00 to the Bootheel Youth Museum! The Malden Lions Club fully supports the wonderful project with and annual donation! 2nd VDG Marilynn and DG Elect Jerry are included!
---

The East Perry County Lions Club donate $300 to Lions Diabetes Awareness. All of us appreciate what the East Perry Lions do both locally and worldwide!
---
---

CONGRATULATIONS Rachel Lichtenegger, sponsored by the East Perry County Lions Club for the wonderful work you've created and deserved winner of the 2021 District 26M1 Peace Poster Contest!
---

THANK YOU to the Perryville Lions Club for hosting a wonderful District 26M1 Convention this year!
---

The Necrology Ceremony, ending a wonderful District Convention is important to all of us! You will recognize several names of Lions who've departed over the past year.
---