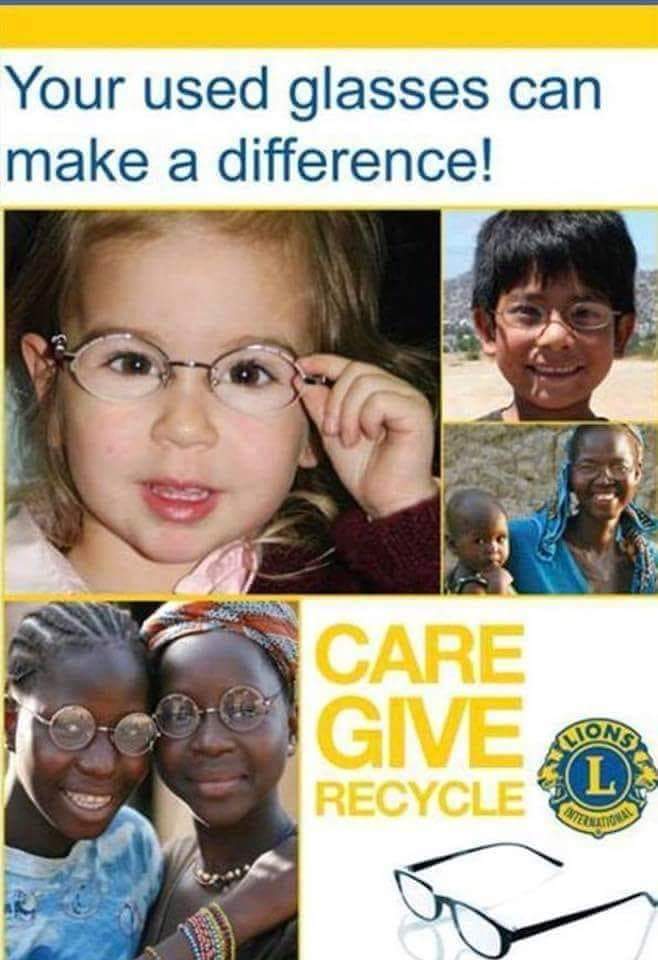 Why Recycle Glasses?
An estimated 120 million people are visually impaired because of uncorrected refractive errors (far and near sightedness). Almost all cases can be corrected and normal vision can be restored with eyeglasses, contact lenses or refractive surgery.
The lack of eyeglasses denies children and adults opportunities for education, employment and a better quality of life.

The Journey of Recycled Glasses
1. Lions and Leos collect used eyeglasses at various community locations.

2. The glasses are shipped to the nearest Lions Eyeglass Recycling Center where trained volunteers sort, clean and
determine the prescription strengths of the glasses.

3. Volunteers at the recycling center carefully package the prepared glasses and store them until they are required for eyeglass dispensing missions. Glasses that are not suitable for reuse are recycled for scrap, with the earnings benefitting local Lions and Leos projects.

4. At the mission site, eye care professionals and trained Lion and Leo volunteers perform vision screenings and dispense the appropriate recycled glasses, free of charge, to children and adults in need.
---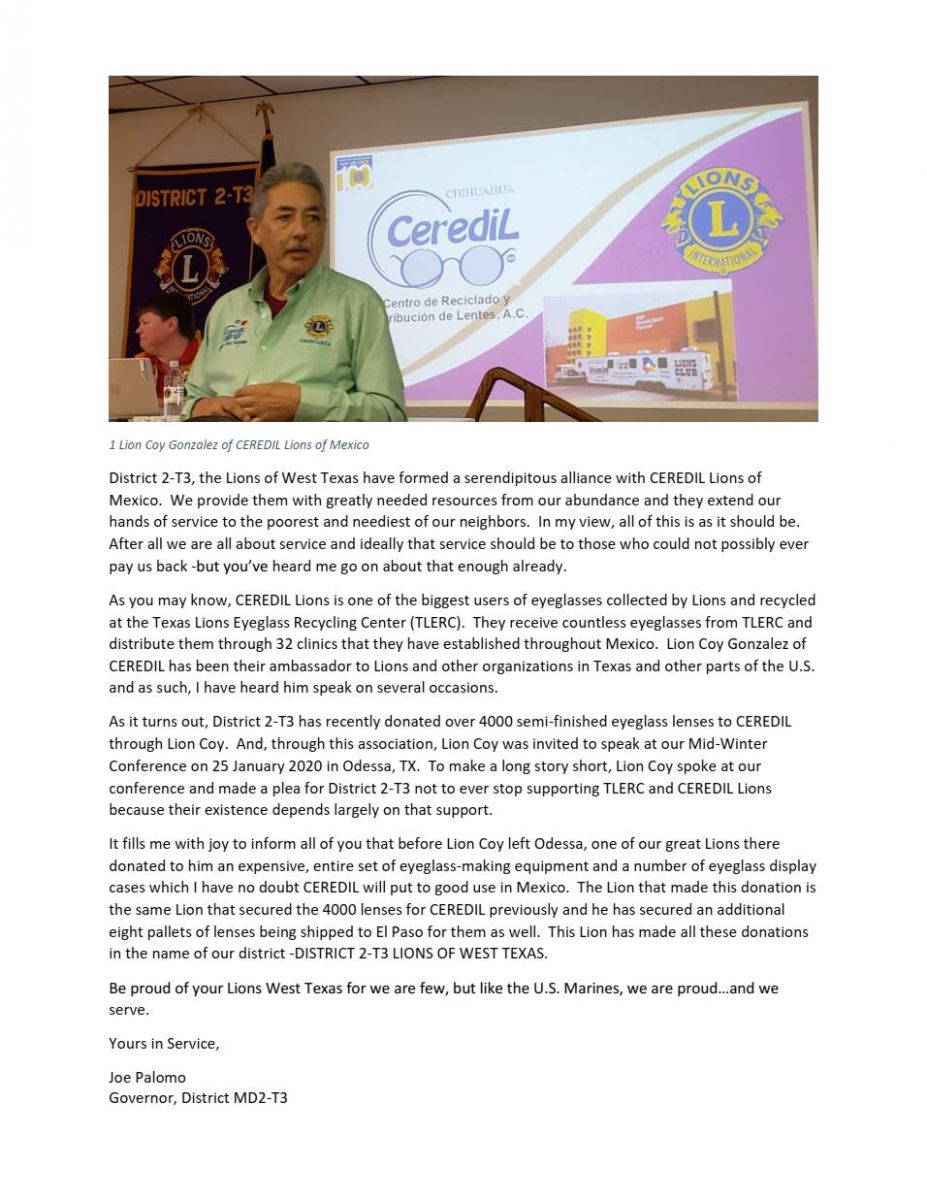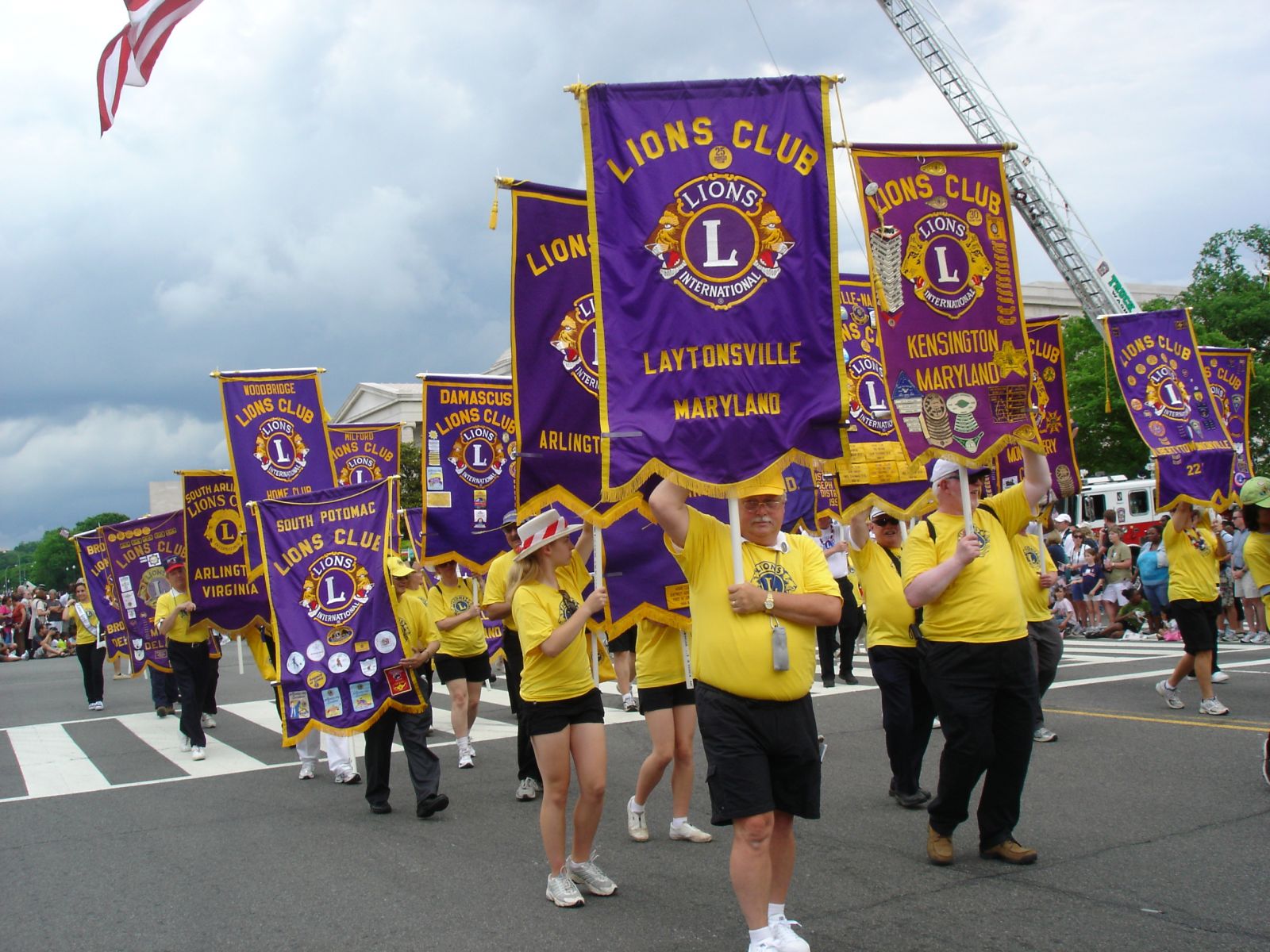 Peace Poster Contest
Our District normally sponsors a yearly Peace Poster Contest. Lions Clubs can sponsor this art contest in local schools or organized, sponsored youth groups.
Our 2021 Committee Chair is Lion Emma Montoya from the El Paso Centennial Lions Club
_

___________________
District 2-T3 Peace Poster Winners based on virtual Zoom voting.
First Place: El Paso Downtown Lions Club - St. Rafael School
Second Place: El Paso Executive Women Lions Club - Riverside Middle School
Third Place: Alpine Lions Club - Alpine Middle School
Congratulations to all the Winners. Thanks to all who participated. Your Peace Poster entries and votes make this project a success.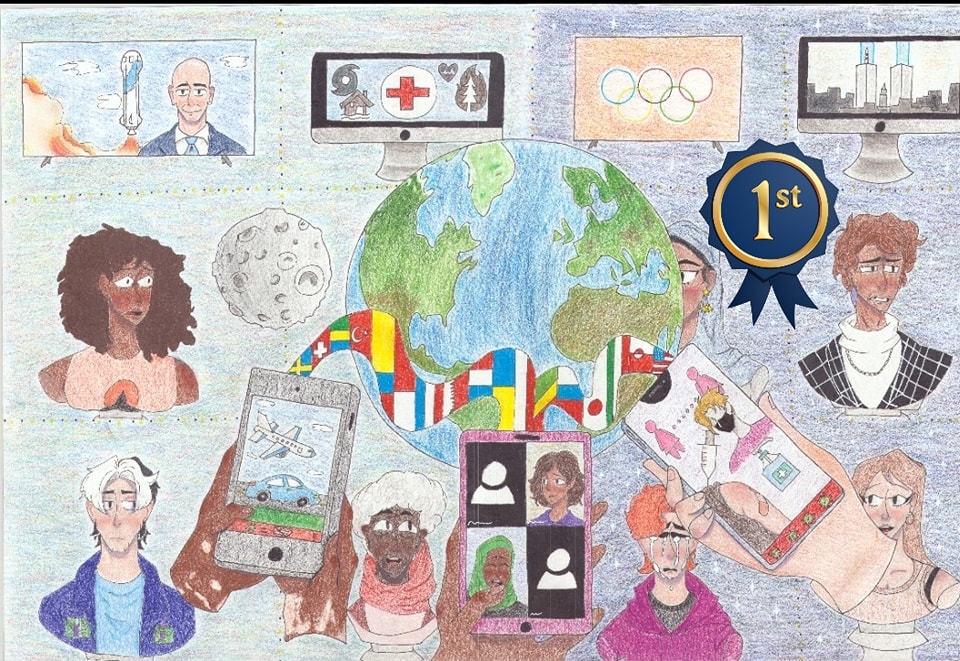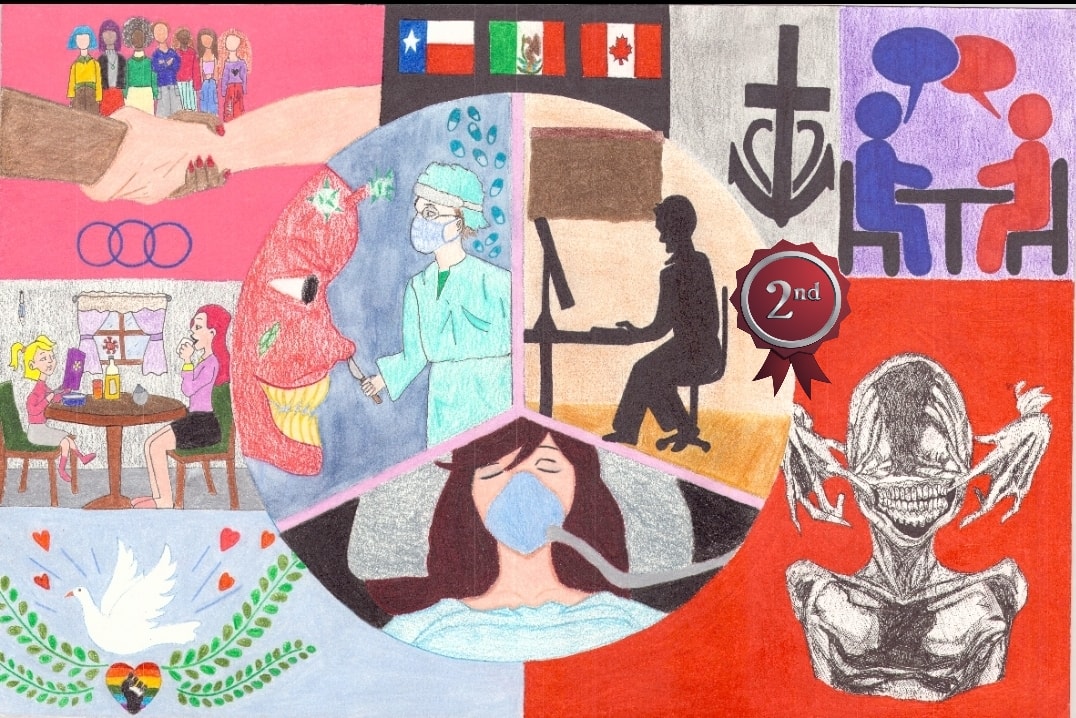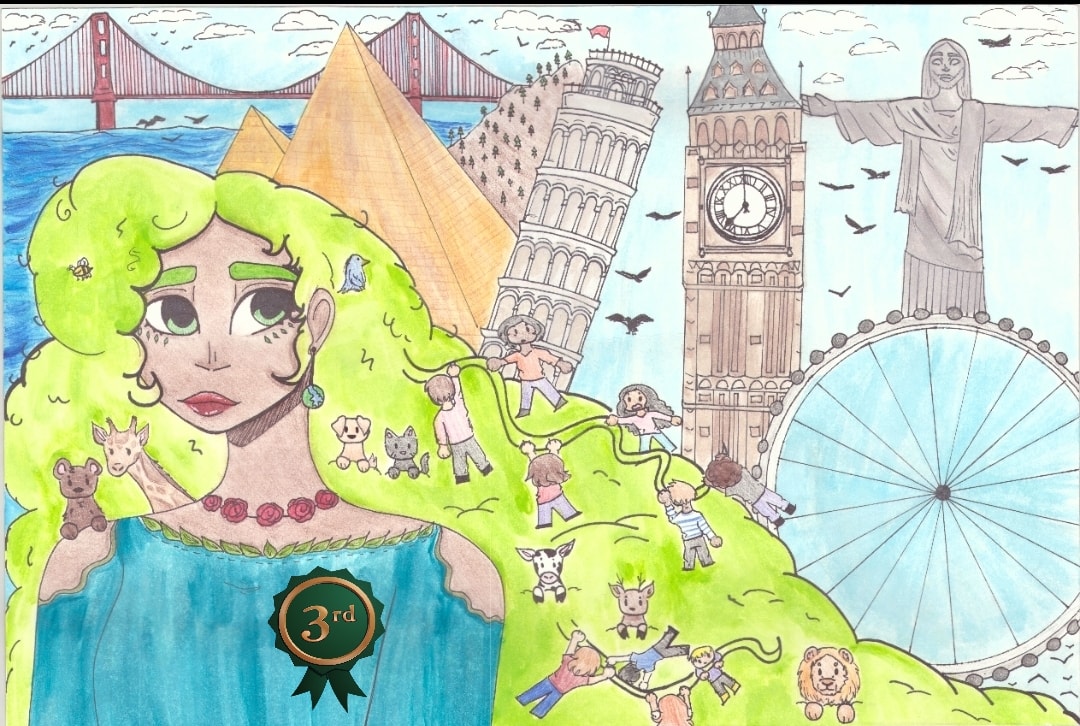 _____________________________________________
This year we are pleased to announce the Artistic Merit Honor Award to the peace poster from Andrews Middle School. The poster belongs to a 13-year-old student from the school where Lion Marc Boswell devoted many years of service. It is truly a remarkable piece of art deserving special recognition. The student included the following Psalm 4:8 in his thoughts about peace: "In peace, I will both lie down and sleep; for you alone, O Lord, make me dwell in safety. This is one small way to honor Lion Marc Boswell's legacy of working with children.
__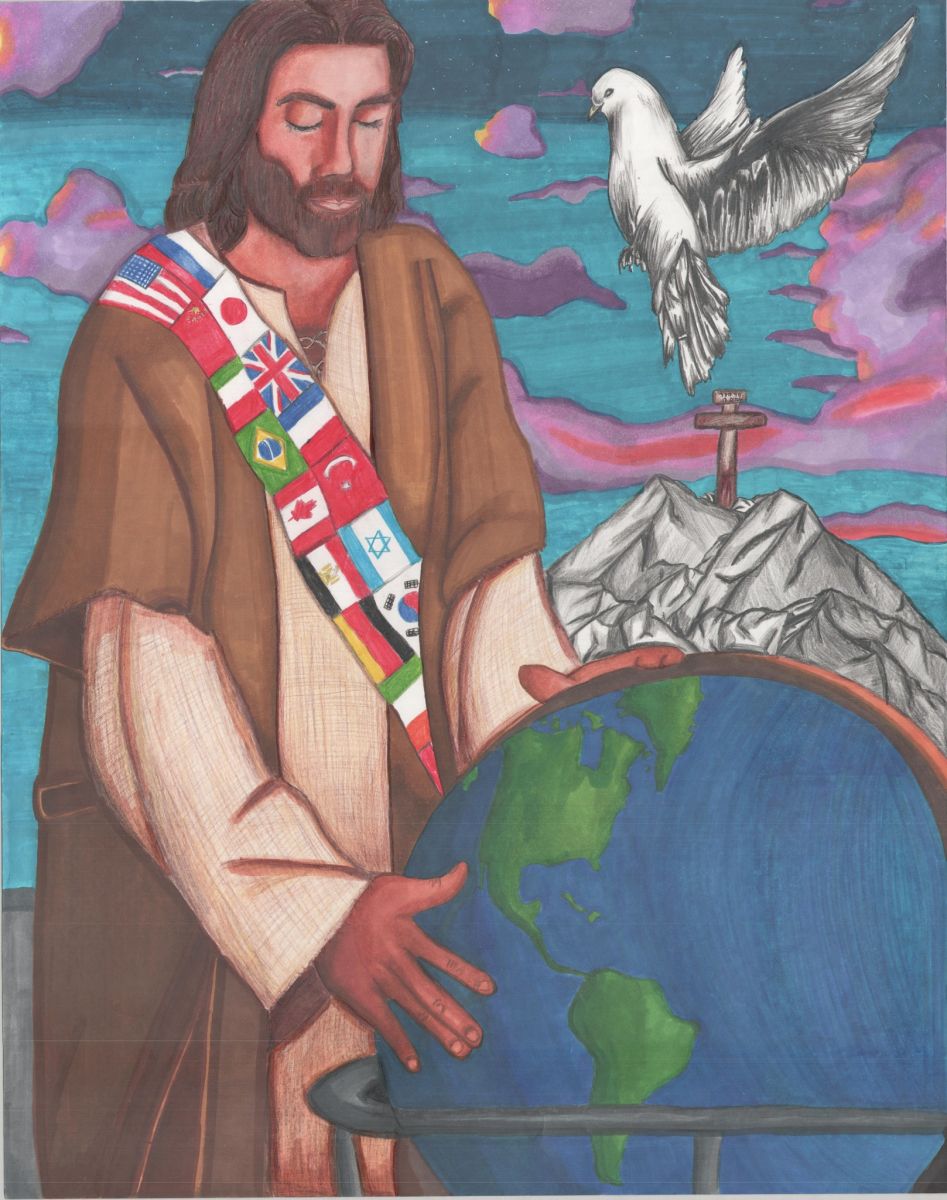 ____________________