West Texas Lions Eye Health Foundation
The West Texas Lions Eye Health foundation is affiliated and collaborates with Lions Club International and many other Humanitarian
efforts locally and internationally.
We provide basic prescribed eyeglasses through One Sight Program and no charge for individuals who qualify. We provide eye exams through professional local Optometrist at no charge for individuals who qualify. Provide financial assistance for professional Ocular surgeries locally and internationally such as Cataract, Pterygium, Keratoconus, Corneal Transplants, Prosthetic Eyes, and other Ocular Surgeries.
WTLEHF meets monthly. Reviewing applications for those who need assistance with their eye care. Anyone who is interested in being a member, please contact Lion Frank Ramirez at (915) 525-3400.
Board of Directors
Lion Frank Ramirez, President, El Paso Del Norte
PDG Lion Gil Blancas, 1st VP, El Paso Five Points
Lion Willie Thomas, 2nd VP, El Paso United
Lion Susan Driscoll, 3rd VP, El Paso Downtown
Lion Judi Verslype, Secretary, El Paso Centennial
Lion Annette Norch, Treasurer, El Paso Downtown
Board Members:
PDG Lion Orlando Rodriguez, Ysleta
Brian Carter, El Paso Downtown
Anna Bela Doporto, El Paso Centennial
Sherry Williamson, Odessa Downtown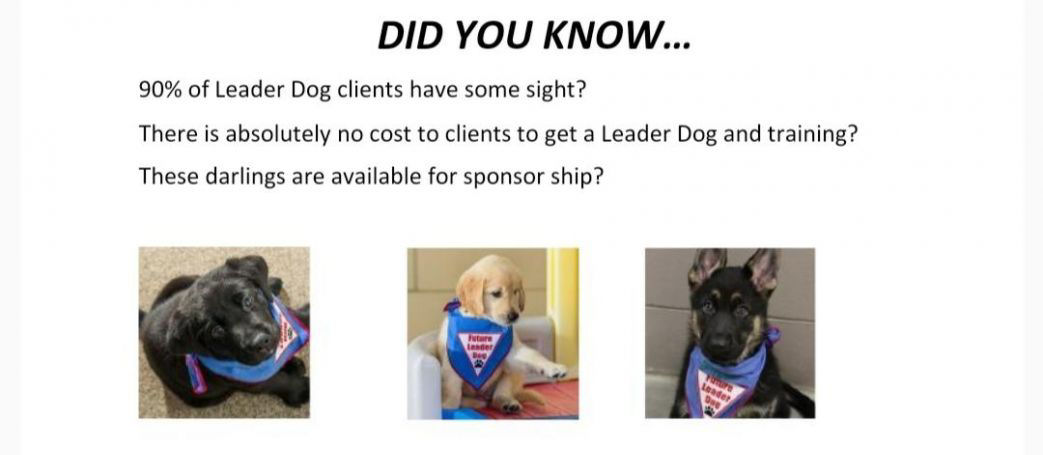 If your club interested in sponsoring one of these cuties or any other Leader Dog in training, contact Joe Denham, Leader Dog Chairperson at
jdenham@legacyfuneralgroup.com
When someone sponsors a Leader Dog puppy, they will get a puppy profile sheet, a 5x7 photo and 4 wallet size pictures of the puppy, and an Official Certificate of Sponsorship. If your club or someone just loves dogs, call me and I will give instructions
on how to sponsor a beautiful puppy. The cost of sponsorship is $500.00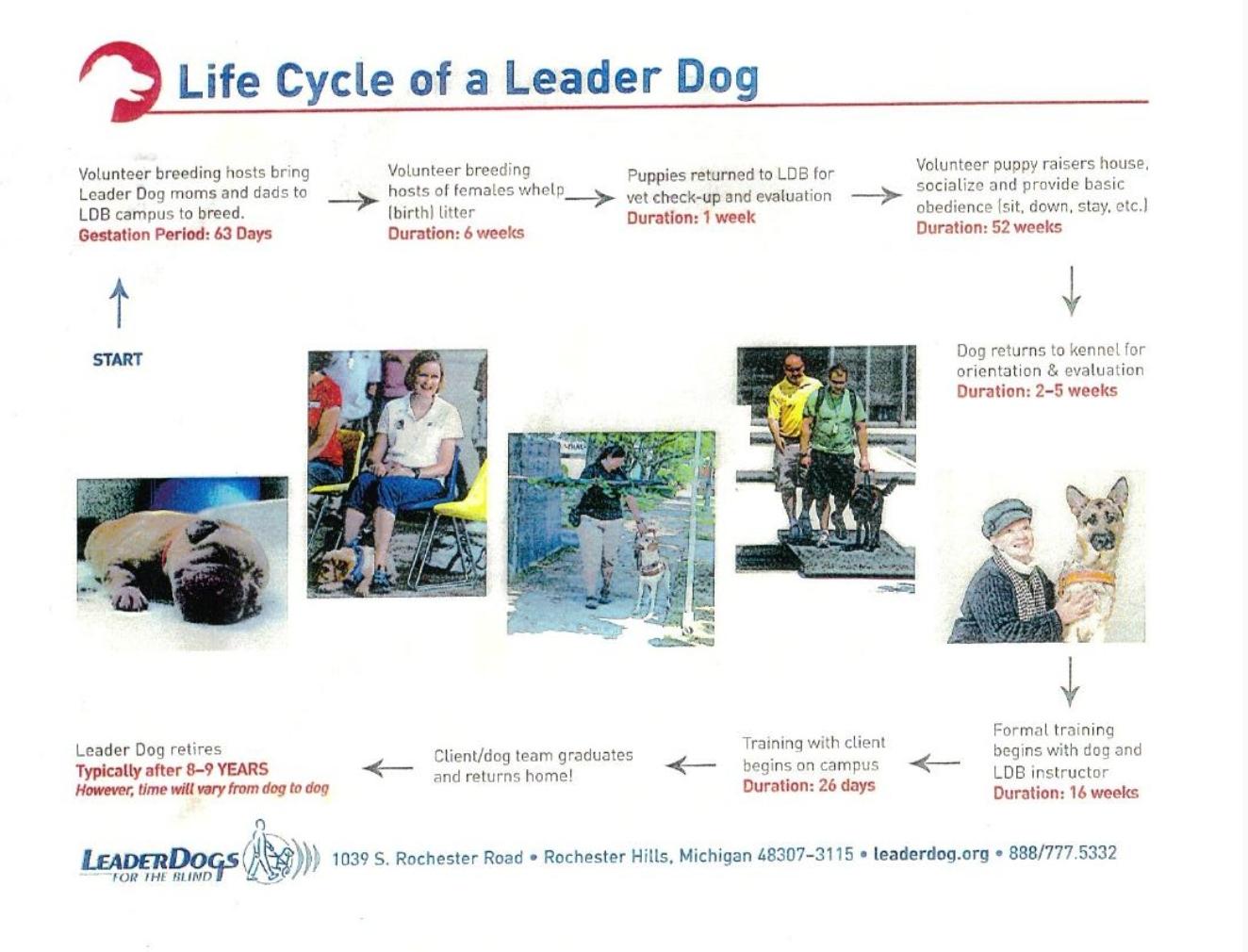 ---