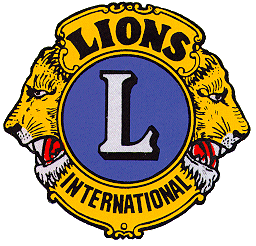 DISTRICT 3-L CLUB PROJECTS!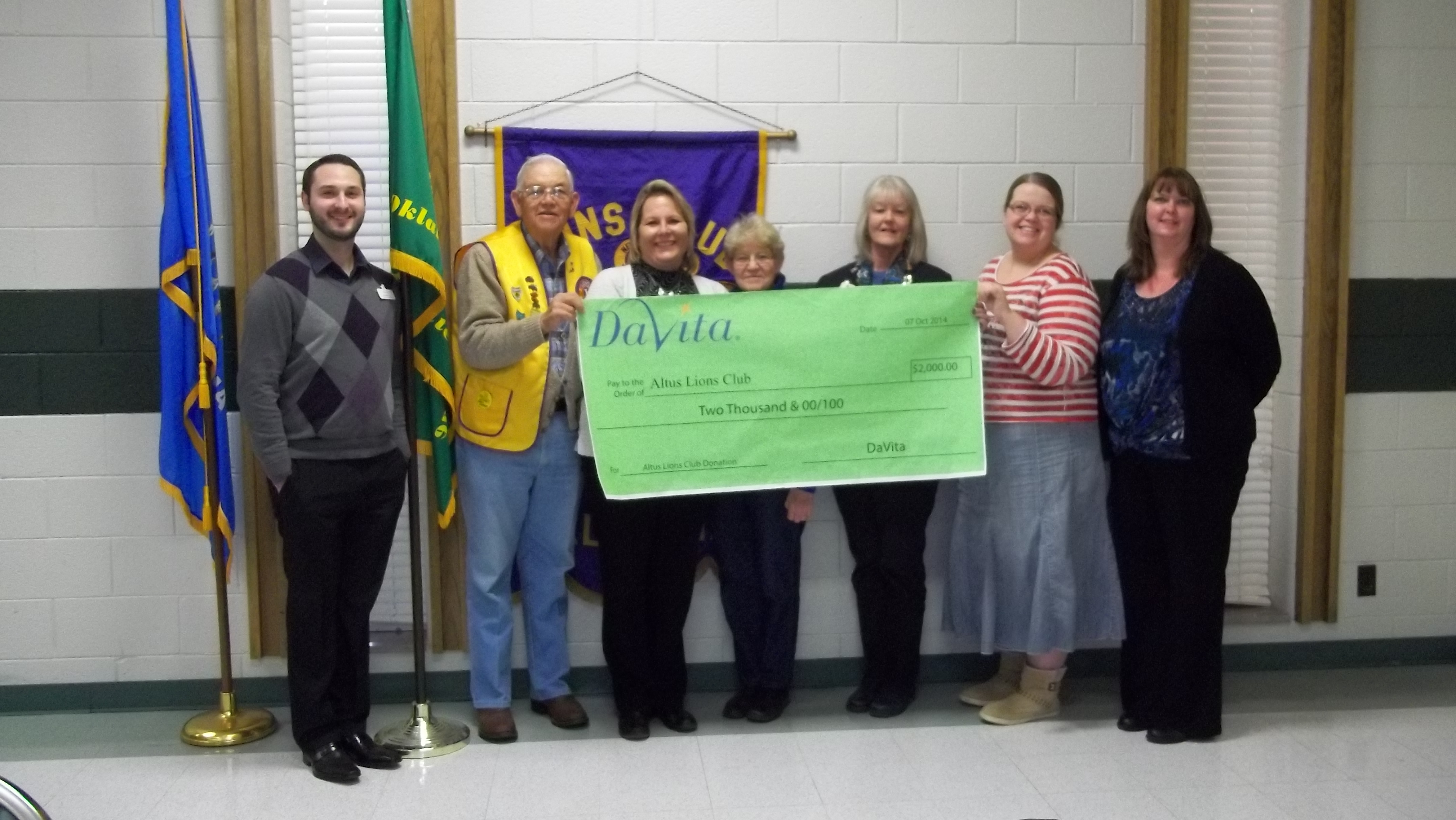 Altus Lions Club (above) recently received a grant from The DaVita Corporation which provides dialysis to those who have lost kidney function due to diabetes or other causes. This grant will be used to support the ongoing project of buying eyeglasses for those in need in our community as well as helping to sponsor a "Lions Polar Run" in February which will raise funds to educate and test for diabetes. They also gained at least one new Lion and possibly more!!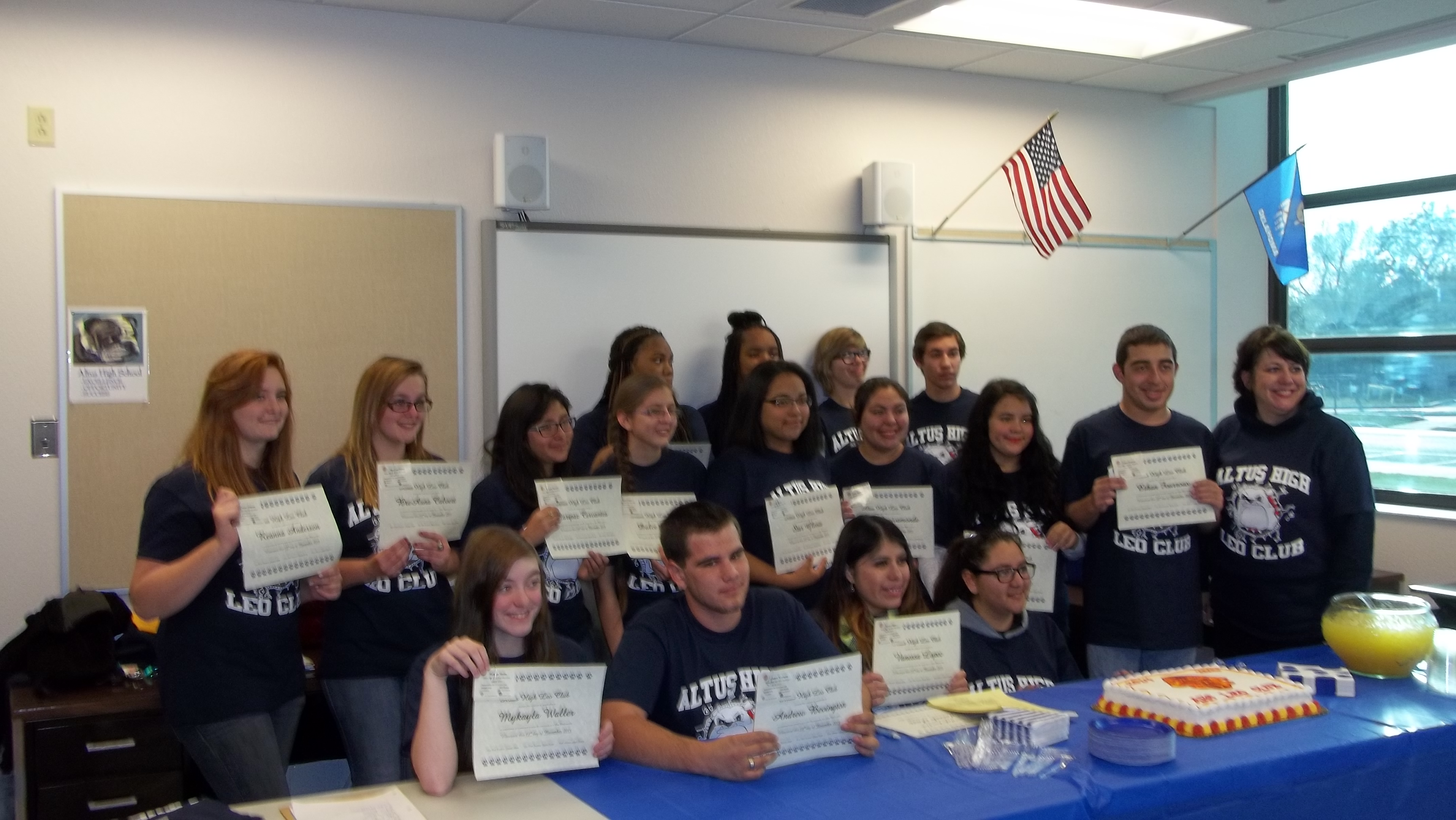 Altus Highschool Leo Club (above). They have 23 members this year! Lion April Preston, right, is the sponsor.