Lions Clubs of Nevada District 46



42 Clubs Strong!






Search a club near you

here

and contact membership chair




or for further support please contact Lion Dahleen, GMT




D46GMTMembership@Gmail.com
Club Contact
Access club website or social media or

NevadaLionsClubs@Gmail.com
Indicate club name you wish to contact and topic in subject line please
Club information is 20/21. Updates will be made as soon as possible. Please contact a club before you visit to learn what their meeting schedule is.

In Alphabetical Order
Antelope Valley Lions Club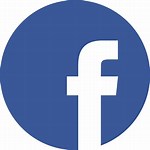 #2434 (02/18/1971)
1st Saturday -7:30 a.m.
3rd Thursday - 7:00 p.m.
Community Center Hackney & Mule Deer Rd., Coleville, Ca
President David Morphy
Secretary Al Campion al.norcap@gmail.com
Treasurer Al Lap
Austin Lions Club
#2450 (04/28/1937)
1st & 3rd Wednesday - 6:00 p.m.
Contact for more meeting details dmamens@gmail.com
President Amber Gandolfo
Secretary Debbie Amen
Treasurer Poncho Williams
Battle Mountain Lions Club
#2746 (10/27/1949)
2nd& 4th Thursday - 7:00 p.m.
Nevada Club 725 E. Front, Battle Mountain
President Hy Forgeron
Secretary William Schaeffer
Treasurer William Schaeffer lander_lawyer@yahoo.com
Membership William Schaeffer
Boulder City Lions Club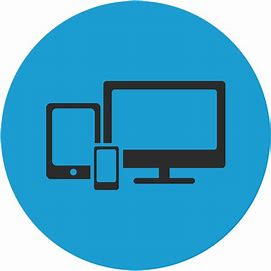 #48277 (03/21/1988)
1st Wednesday 7:30 p.m. Faith Christian Church, 1100 Buchanan Boulevard, Boulder City
3rd Tuesday 6 p.m. Vinny's Pizzeria 1632 Nevada Way, Boulder City
President Linda Stocker
Secretary Sharie Young sharie@mckennateam.com
Treasurer Walter Stocker
Membership Randall Stocker

Carson City Host Lions Club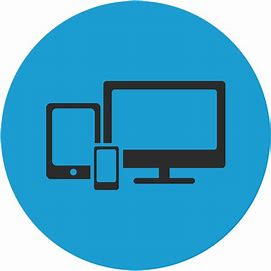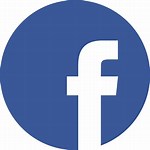 #2750 (10/18/1932)
1st Tuesday 6 p.m.
2nd- 4th Tuesdays - Noon
Tito's 444 E. Williams St, Carson City
President Kathy McClintock
Secretary Tim Kniffen kniffentim@gmail.com
Treasurer Doug Mickelson
Membership Lula Skaggs

Carson Valley Lions Club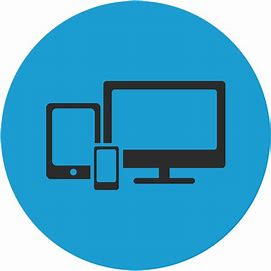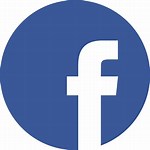 #2752 (08/03/1953)
2nd & 4th Thursdays -5:30 pm, dinner; 6:30 pm, meeting
El Aguila 1387 U,S, Hwy 395 N. Gardnerville
President Ron Santi
Secretary Gareth Craner mgordogato@frontier.com
Treasurer Ron Santi
Membership Nucole Hodges
Club Marketing Communication Chair Ron Santi

Dayton Valley Lions Club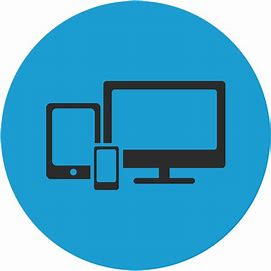 #63398 (06/30/2000)
2nd & 4th Monday - 6:00 p.m.
Dayton Senior Center 320 Dayton Valley Rd, Dayton
President Jack Epperson
Secretary Monica McRae monicamcrae@outlook.com
Treasurer Jack Epperson
Elko Host Lions Club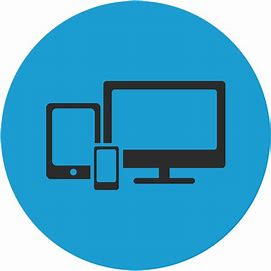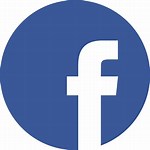 #2753 (06/10/1938)
1st, 2nd, 3rd and 4th Tuesdays -Noon
Stockmen's Hotel Casino 340 Commerical St., Elko
President Karl Young
Secretary James Glennon james@glennonandsandoval.com
Treasurer Mark Paris
Membership RC James MacPherson
Ely Lions Club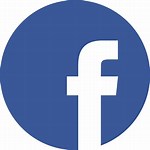 #2754 (12/04/1925)
1st Wednesday-Noon
3rd Wednesday 6 p.m.
Contact for more meeting details
President Paul Johnson
Secretary Stephen Bishop sjbishop@hotmail.com
Treasurer Art Olson
Membership Stephen Bishop
Eureka Lions Club
#38795 (07/11/1980)
1st Wednesday - 6:00 p.m.
Eureka Firehouse N Main St
President Bruce Williams
Secretary Irma Davila idavila2008@gmail.com
Treasurer Michael Mears
Membership ZC Mike Podborny
Fallon Lions Club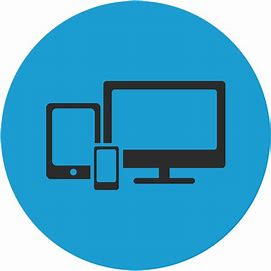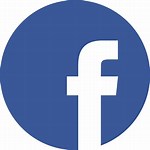 #2755 (05/08/1937)
1st, & 3rd Thursdays
Contact for more meeting details
President Carole Leanza
Secretary Kristyn Kruger kristynkrugernv@yahoo.com
Treasurer Bob Lehman
Membership IPDG Barbie Hertz
Fernley-Wadsworth Lions Club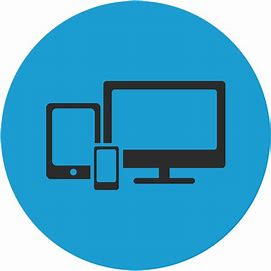 #2756 (08/02/1971)
1st & 3rd Monday - 6:30 p.m.
Fernley Senior Center 1170 Newlands, Fernley
President Juan Rodriguez
Secretary Juan Rodriguez juanr@charter.net
Treasurer Katie Pischeda
Membership Jamie Rodriguez
Hawthorne Lions Club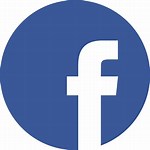 #2758 (10/01/1945)
Contact for more meeting details
President Tamara Bunch
Secretary Tamara Bunch tbunches@att.net
Treasurer Jean Peterson
Las Vegas Aloha Lions Club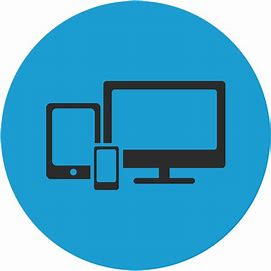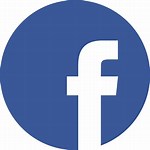 #10766 (02/23/2010)
3rd Tuesday - 6:30 p.m.
Blueberry Hill Restaurant, 4875 W. Flamingo Road, Las Vegas
President Angela O'Brien
Secretary Robert McCully bigbob9696@msn.com
Treasurer Sandy Mamiya
Membership Robert Lum
Las Vegas Black Mountain Lions Club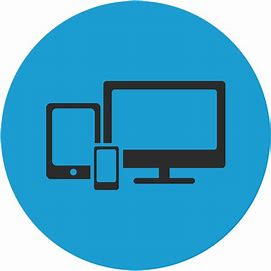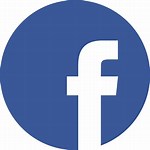 #88429 (05/25/2005)
1st & 3rd Tuesday - 6 p.m.
Wildfire Anthem 2551 Anthem Village Dr., Las Vegas
President Thomas Barker, Jr.
Secretary PCC Irving Confino iconfino@cox.net
Treasurer Teresa Hancox
Membership Jim Hayek
Las Vegas Breakfasters Lions Club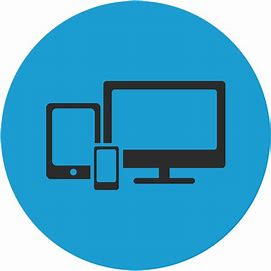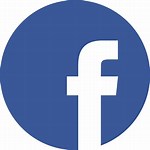 #2761 (02/01/1953)
1st & 3rd Thursday - 6:00 p.m.
Blueberry Hill 1280 Decatur Rd, Las Vegas
President Kristen Velasquez
Secretary Rodney Smith vinylrp@cox.net
Treasurer Fred Brann
Membership Shannon (Kelly) Davis
Las Vegas Chinatown Lions Club
#87845 (04/21/2005)
Contact for more meeting details
President Eric Lum
Secretary Grace Tam gracetam1@aol.com
Treasurer Christine Tran
Membership Fung Ting Chiu
Las Vegas Diabetes Wellness Lions Club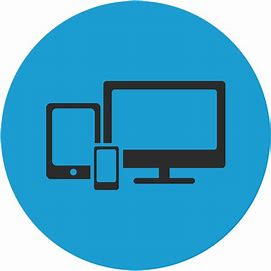 #128162 (06/29/2016)
2nd & 4th Wednesday – 6:00 p.m.
Blueberry Hill Restaurant, 4875 W. Flamingo Road, Las Vegas
President Timothy Torgesen
Secretary Lisa Radin lradin@iglide.net
Treasurer RC Donna Cutler
Las Vegas Diamond Lions Club
#136990 (12/13/2018)
4th Saturday 3:00 p.m. Rhodes Ranch Parkway, 133 W Rhodes Ranch Pkwy, Las Vegas
1st Sunday 12:30 p.m. Office – 848 Tour Players Rd, Las Vegas
President Yuh Jou
Secretary Andrew Lin andrew.lin.2009@gmail.com
Treasurer Woanhwa Liu
Membership Henry Chung
Las Vegas H.E.L.P. Lions Club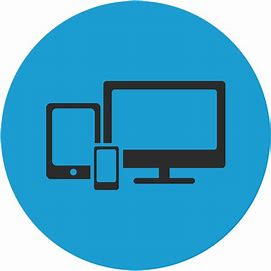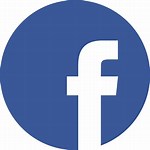 # 143138
Contact for more meeting details
President Rosemarie Ladner-Naira
Secretary Michelle Naira michellenaira0895@gmail.com

Las Vegas Host Lions Club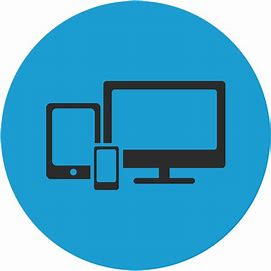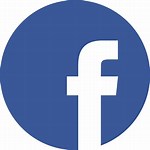 #2760 (11/21/1938)
1st, 2nd, 3rd, & 4th Tuesday- 12:15 pm
Ahern Hotel, Chef Marc's Restaurant. 300 W. Sahara Ave., Las Vegas
President Marlon Call
Secretary Don Watson dnldwtsn@gmail.com
Treasurer Sharlene McGinnis
Membership Derek Miyano
Las Vegas Nevada Peacemakers Lions Club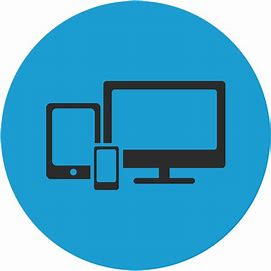 #133180 (01/13/18)
Contact for meeting details
President Sharifa Wahab
Secretary Fauzia Ali fauzua@hotmail.com
Membership Fayyaz Raja
Las Vegas Professionals Lions Club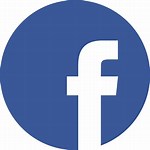 #96431 (03/06/2006)
4th Tuesday - 6:00 p.m.
City Villa Realty & Management,4990 S. Rainbow Boulevard, Suite 120, Las Vegas
President Luz Dapat
Secretary Araceli C. Straubi aracelicstraub@aol.com
Treasurer Aracel C. Straubi
Membership Don Palalay
Las Vegas Summerlin Lions Club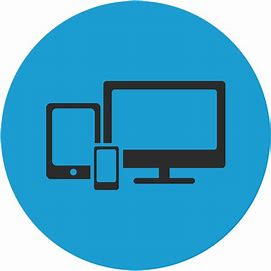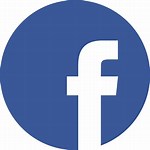 #61074 (08/10/1998)
1st & 3rd Wednesday - 6:30 p.m.
Bonefish Grill, 8701 West Charleston Boulevard, Las Vegas
President Diane Wild
Secretary Cathine DeGrange cathinelvrealtor@gmail.com
Treasurer William Depew
Membership Esther Louie-Henry
Las Vegas Twin Lakes Lions Club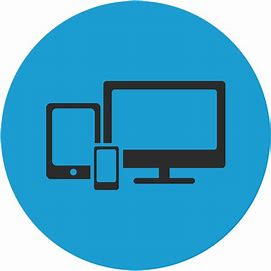 #128106 (06/24/2016)
3rd Tuesday 6:00 p.m.
Café de Manila, 4155 S. Buffalo Drive, #103, Las Vegas
President Salve Edelman
Secretary Estellita Paulin estelitapaulin@yahoo.com
Treasurer Tusi Alston
Membership Araceli Vargas
Las Vegas Vietnamese-American Lions Club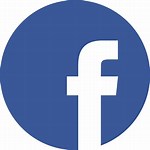 #131198 (06/08/2017)
Contact for meeting details
President Pam Phan
Secretary Shawna Phan 702-461-4263
Treasurer Vivian Pham
Membership Vincent Palmier, Jr.
Las Vegas West Charleston Lions Club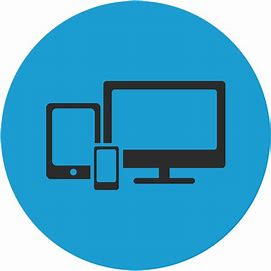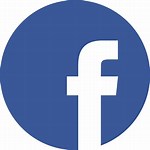 #2764 (02/27/1969)
1st & 3rd Thursday-12 noon
Charlies Lakeside Grill 8603 West Sahara Ave, Las Vegas
President Heidi Van Den Broeke
Secretary Sal Beaumonte sallionspinslv@aol.com
Treasurer Julie Arcemont
Lions Club of Reno Centennial Read Between the Lions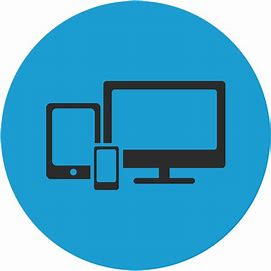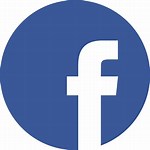 #130551 (05/05/2017)
Cyber 2nd and 4th Tuesdays 7pm
President Dr, Rick Meier O.D.
Secretary Clark Cannon clarkcannon.g@gmail.com
Treasurer
Lovelock Lions Club
#2766 (12/13/1929)
1st, 2nd, 3rd Monday –Noon C Punch Inn, Lovelock
4th Monday- Noon Temptations 395 Main St., Lovelock
President James Hamiltom
Secretary Larry Rackley larry@rackleyfarm.com
Treasurer Jerry Brown
Membership Rusty Kiel
North Las Vegas Host Lions Club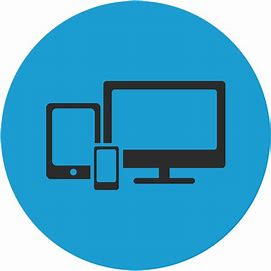 #2768 (12/05/1947)
1st and 2nd Monday - 6:30 p.m.
North Las Vegas Host Lions Club Building, 2934 Van Der Meer Street
President W J Fields
Secretary Su Phelps spnlv2013@gmail.com
Treasurer W J Fields
Membership W J Fields
Pahrump Valley Lions Club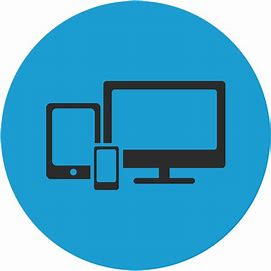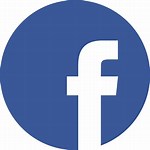 #2769 (03/10/1972)
1st & 3rd Tuesday - 6:30 p.m.
The Pour House 1101 S. Hwy 160, Pahrump
President ZC Brigitte Dubin
Secretary Steffannie Dubin steffanniendubin@gmail.com
Treasurer Joyce Campbell
Membership Bill Newyear
Rachel Lions Club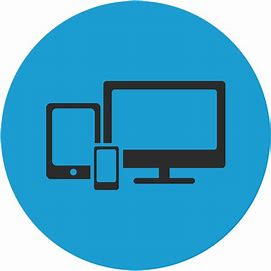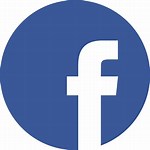 #63482 (07/31/2000)
Sunday- 7:00 a.m. Following each District Cabinet/Convention Meeting
President Bob Knipes
Secretary Mary Epperson maryepp@charter.net
Treasurer Mary Jo Petri
Membership Myrtle Knipes
Reno Arch Lions Club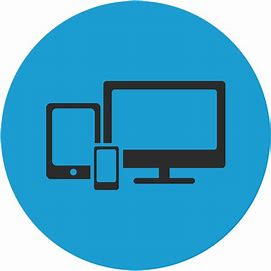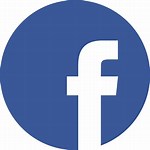 #2774 (09/03/1952)
2nd & 4th Tuesdays-7:30 a.m.
Denny's 205 E. Nugget Ave, Sparks
President Mark Lardner
Secretary Susan Akers thejud47@yahoo.com
Treasurer Don McMillen
Membership Raymond Pezonella
Reno Cigar Lions Club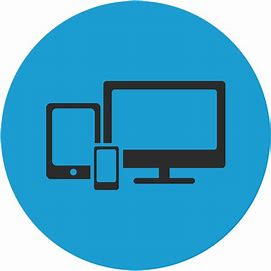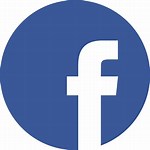 #109071 (08/01/2010)
Each Tuesday - 6:00 p.m.
Zoom (contact to request join on) and in person at Fat Cat Bar and Grill 1401 S. Virginia St., Reno
President Dorothy Ingraham
Secretary Adam Hopkins nvlion46@gmail.com
Treasurer Donald Cortez
Membership Ira Victor
Marketing Chair Samatha
Reno Host Lions Club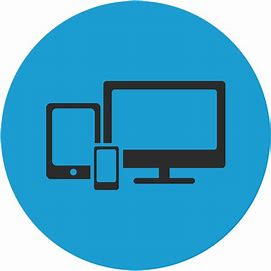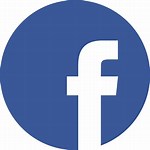 #2771 (12/09/1920)
Each Thursday – Noon
Contact for more meeting details
President Tamara Sternod
Secretary Cliff Cooper nvcoop.cc@gmail.com
Treasurer Barbara Cronin
Membership Dahleen Kendler
Reno Plumb Lane Lions Club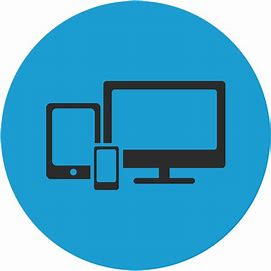 #41136 (04/27/1982)
2nd and 4th Tuesday - Noon
Black Bear Diner 2323 S. Virginia, Reno
President Brandi Stroffe
Secretary Cecilia Deal ceciliadeal43@gmail.com
Treasurer Linda Dovalis
Membership David Stroffe
Sparks Greenbrae Lions Club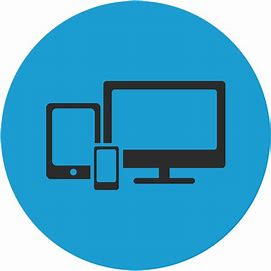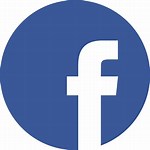 #2777 (03/01/1962)
1st and 3rd Tuesday - 7:30 a.m.
Denny's 205 E. Nugget, Sparks
President Jaudaun Eldridge
Secretary Alan Snellbaker d46sglions@sbcglobal.net
Treasurer Suraj Zutshi
Membership Curtis Wright
Sparks Spanish Springs Lions Club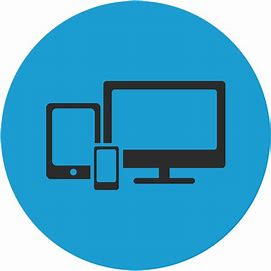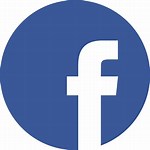 #100698 (12/03/2007)
Contact for meeting details
President Mary Goo
Secretary Laura Gates yolala1@verizon.net
Treasurer Judith Higgins
Membership Barbara McConaghy
Spring Creek Ruby Mountain Lions Club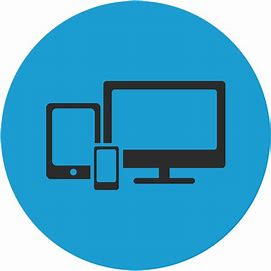 #42519 (04/25/1983)
2nd and 4th Wednesday - 6:30 p.m.
Contact for more meeting details
President Dick Canady scanady@frontiernet.net
Secretary tba
Treasurer Mark Hayward
Truckee Host Lions Club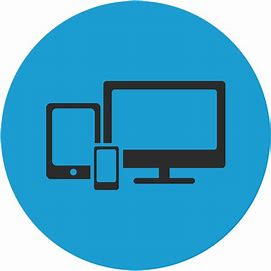 #2744 (09/14/1932)
1st & 3rd Tuesday- 6:30 p.m.
Contact for more meeting details
President Lou LaManna
Secretary Debbie Webster debweb376@gmail.com
Treasurer Kelly Moretti
Membership Carlo Casagrande
Winnemucca Host Lions Club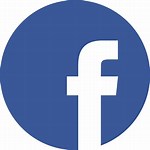 #2779 (12/18/1929)
2nd & 4th Wednesday – 7:00 p.m.
New Frontier RV Park, 4360 Rim Rock Road, Winnemucca
President Rob Johnson
Secretary Tivoli Castro Maddmonkey1973@gmail.com
Treasurer Pedro Castro
Membership Jenny Setzer
Yerrington Lions Club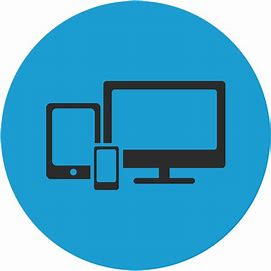 #2780 (03/12/1953)
Each Tuesday-7:00 p.m.
Lions Club House 7 N. West St. Yerrington
President Paul Silva
Secretary Curtis Jordan cljordan48@gmail.com
Treasurer John Schlegelmilch
Membership Elmer Bull

Lions Clubs of Nevada
View Club Information Roster here
updated 9-29-21
Find a Lions Club near you search
Leo Clubs of District 46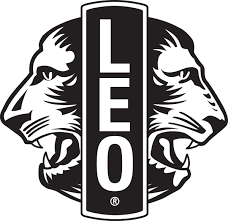 Reno Arch Ray Pezonella Leo Club sponsored by Reno Arch Lions Club
Contact pezpezonella@gmail.com or day, time, and location
Equipco Academy sponsored by Las Vegas Aloha Lions Club
Contact sponsor club president for day, time, and location
Reno Host Leos sponsored by Reno Host
Boys & Girls Club of Truckee Meadows
Contact renohostleos@gmail.com for day, time, and location
Washoe County Lions Sight Conservation Committee
Read Between the Lions visit
The Read Between the Lions Saccadic Fixation Screening and Remediation Regimen for Reading Skills (RBTL) program is now available. Saccadic fixation is a keystone visual skill defined as the micro jump eye movements necessary for reading. Early detection is the key to getting children on track for successful reading. The goal of the RBTL program is to provide a means to identify a lack of saccadic fixation through screening and to help achieve saccadic fixation through remediation using repetitive focusing techniques. RBTL is being used in elementary schools in the Washoe County School District with proven results.