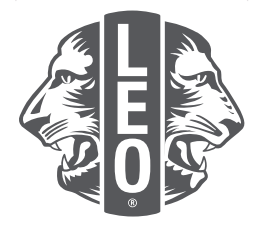 District 4-L6 Leo Clubs
Bernardo Heights Middle School Leo Club
Sponsored by San Diego Rancho Bernardo Lions Club
Advisor: Lion Greg Cody (gregscody@yahoo.com)
Coronado High School Leo Club
Sponsored by Coronado Lions Club
Advisor: Lion Michael Miceli
(mrmiceli15@gmail.com)
El Cajon Valley High School Leo Club
Sponsored by El Cajon Valley Host Lions Club
Advisors: Lion Mike Carleton
Encinitas-Carlsbad Leo Club
Sponsored by Encinitas Lions Club
Advisor: Lion Rachel White
(encinitaslions.org@gmail.com)
Granite Hills High School Leo Club
Sponsored by El Cajon Heartland Lions Club
Advisor: Lion Jon Blottin (jon@socalac.com)
Mission Hills High School Leo Club
Sponsored by San Marcos Lions Club
Advisor: Lion Norm MacKenzie (norm.mackenzie@cox.net)
Rancho Bernardo High School Leo Club
Sponsored by San Diego Rancho Bernardo Lions Club
Advisor: Lion Greg Cody (gregscody@yahoo.com)
San Diego North County Leo Club
Sponsored by San Diego North County Lions Club
Advisors: Lion Tiffany Blodgett (tiffanyblodgett@gmail.com)
Co-Advisor: Cory Blodgett (legsallmyt@hotmail.com)
FACEBOOK: San Diego North County Leo Club
San Diego School of Creative &
Sponsored by San Diego TFC Lions Club
Advisor: Vacant - Contact Lions Club for current LEO Information
San Diego North Park Leo Club
Sponsored by San Diego North Park Lions Club
Advisors: Vacant - Contact Lions Club for current LEO Information
San Diego United Leo Club
Sponsored by San Diego United Lions Club
Advisors: Lion Lijie Mariano [lmsd6699@gmail.com]
Santana High School Leo Club
Sponsored by Rancho Santee Lions Club
Advisor: Vacant - Contact Lions Club for Current Leos Information
Sweetwater High School Bayanihan Leo Club
Sponsored by San Diego TFC Lions Club
Advisor: Vacant - Contact Lions Club for Current Leos Information
Sweetwater Union High School Leo Club
Sponsored by National City HOST Lions Club
Advisor: Lion RoseAnita Hernandez (RoseAnita.hernandez@sweetwaterschools.org)
PDG Scott Leslie [scott4l6lion@cox.net]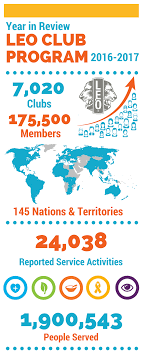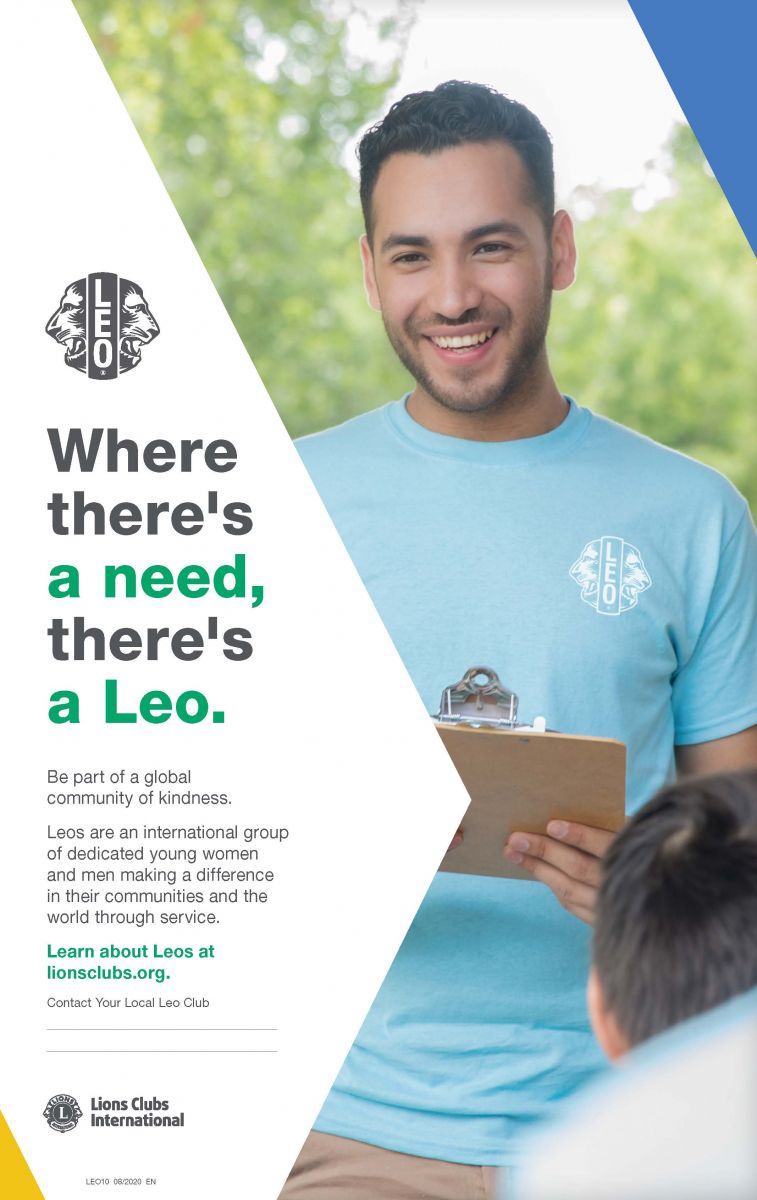 Club Types
There are two types of Leo clubs, community-based and school-based, and all Leo clubs must be sponsored by a Lions club.
Community-based club – Members are all from the local area.
School-based club – Members are all from the same school or college and must have permission from their principal or activities officer.
The Leo Club Program offers a two-track approach to better help the needs of club members: Alpha and Omega.
Alpha Track – For youth between 12 - 18 years of age. This track focuses on the individual and social development of teens and pre-teens.
Omega Track – For youth between 18 - 30 years of age. This track focuses on the personal and professional development of young adults.
Leo Club Objective:
To provide the youth of the world with the opportunity for development and contribution, individually and collectively as responsible members of the local, national and international community.
Leo Club Motto:
Leadership - Develop skills as a project organizer, time manager and team leader.
Experience - Learn how teamwork, cooperation and collaboration can bring exciting changes to your community and the world.
Opportunity - Make friends and feel the rewards of community service.
Leo Club History
Coach Jim Graver started the Leo ball rolling in 1957 and chances are that ball was a baseball. Graver was the baseball coach of the Abington High School in Pennsylvania, USA and an active member of the Glenside Lions Club. With help from his fellow Lion, William Ernst, the first Leo club was charted on December 5, 1957.
As the world's first Leo club, the Abington High School Leo Club created the Leo acronym – Leadership, Equality, Opportunity – and they chose their school colors, maroon and gold to serve as the Leo club colors. Later, Equality was changed to Experience.
I

n October 1967, the board of directors of Lions Clubs International adopted the Leo Club Program as an official program of the association.
The Leo Club Program has continued to grow within the last 50 years. Leos now constitute and international network of over 6,500 clubs in over 140 countries. Community service remains the cornerstone of the program, fostering a lifetime commitment to helping others. Like their Lion counterparts, Leo club members enjoy serving their neighbors and watching positive results unfold.
Click on Title to follow link
LCI Contact: leo@lionsclubs.org or (613) 571-5466