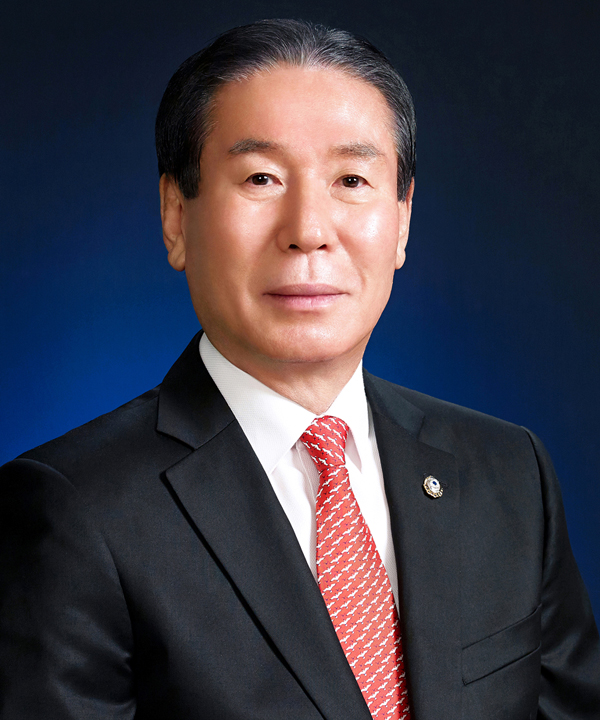 Dr. Jung-Yul Choi of Busan, Republic of Korea, was elected to serve as international president of Lions Clubs International at the association's 102nd International Convention, held in Milan, Italy, July 5 through July 9, 2019.
A member of the Busan Jae-il Lions Club since 1977, President Choi has held many offices within the association, including club president, cabinet secretary, district governor and international director. He also served numerous times as a DGE Group Leader and served on 11 committees as a member of the International Board of Directors. In addition, he was a chairperson of the 39th OSEAL Forum in 2000 and a host committee chairperson at the 95th Lions International Convention in Busan in 2012, the largest convention ever held in Lions history.
In recognition of his service to the association, President Choi has received numerous awards, including the Humanitarian Partnership; Senior Master Key Award; 100% District Governor Award; multiple International President's Leadership Awards; multiple International President's Awards; and an Ambassador of Good Will Award, the highest honor the association bestows upon its members. He is also a Progressive Melvin Jones Fellow.
In addition to his Lion activities, President Choi is chief executive officer of Koala Company, Ltd., an international trading company, and is also a past director of the Busan Sports Association.
President Choi and his wife, Seung-Bok, have one son, four daughters and two granddaughters.
International Presidential Theme
– "
We Serve"
Accomplished people from around the world have led our great association in its over 100-year history. While each international president brings a unique perspective and expertise to Lions Clubs International, there has (and always will be) a single constant that unites all Lions: service. With this as a guide, each president is committed to helping clubs increase their service, and as a result, their impact on our local and global communities.
Our International President
As a Lion for more than 40 years, International President Dr. Jung-Yul Choi leads by example. His career and life have been defined by a passionate work ethic, along with a dedication to bridging differences, connecting people and embracing diversity to create harmony for all.
Greater Good Through Diversity
Lions don't just serve the world. We represent it. During President Choi's year, we'll unite clubs and communities around the world because greater good can only be achieved when we join together as one.
President Choi's programs and initiatives will focus on four key elements of Lions International that are essential to our mission of service.
Strengthening membership through diversity

Expanding service impact globally

Supporting our global foundation, LCIF

Empowering every Lion as a leader