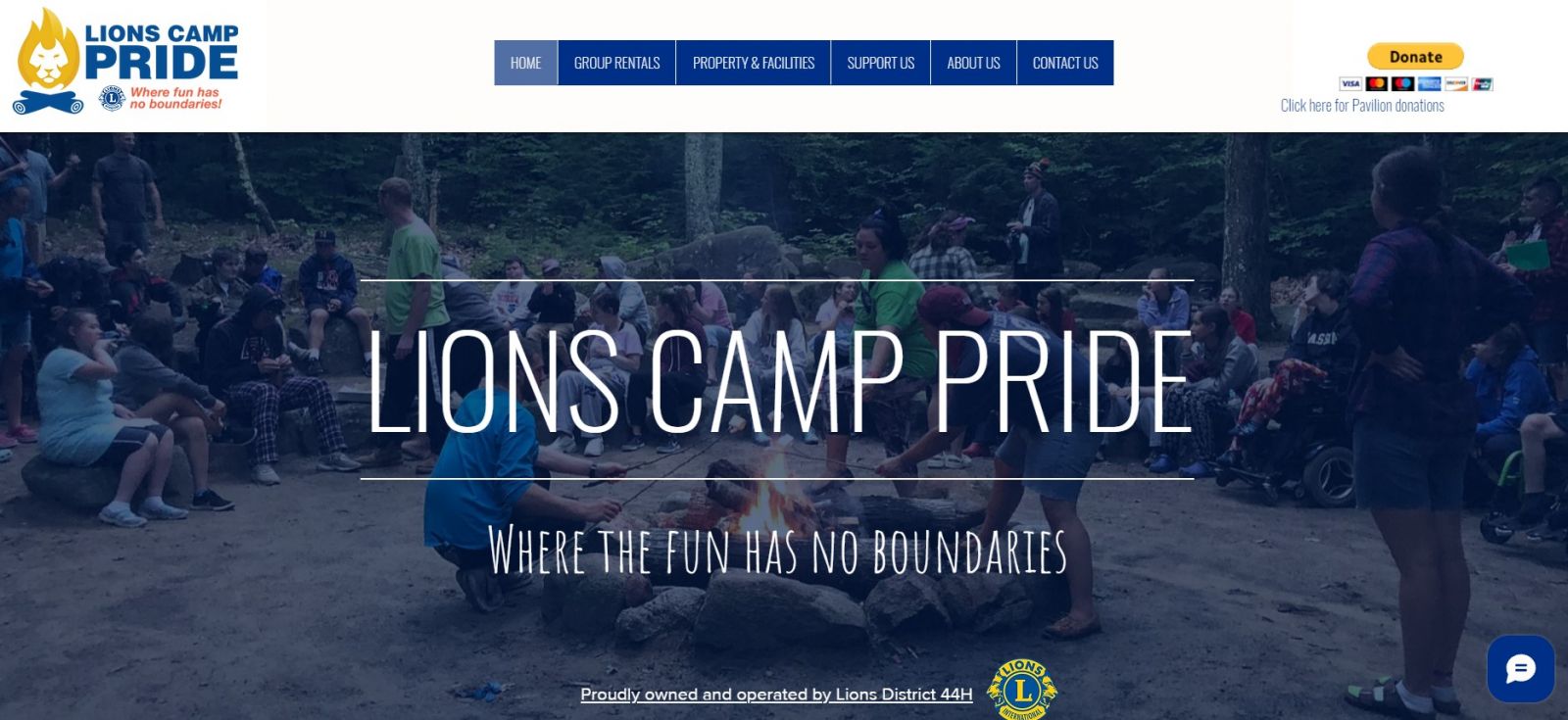 Lions Camp Pride provides an unforgettable location for you to make great memories. Located in the picturesque woods of New Durham, NH, Camp Pride offers an escape from everyday life for everyone to enjoy. Although we particularly cater to hosting special needs camps, we are also a great venue for family outings, youth and corporate retreats, weddings, and other special events!
The Lions are currently raising money to build a new Pavilion. A 60 x 100 building with attached bathrooms, wide open floor plan to accommodate indoor rainy-day activities like basketball, volleyball, shuffleboard, and indoor meetings. PLEASE CONSIDER DONATING AT THE LINK ABOVE!
Check out the progress live on our Camp Pride Video Camera! Just click the link below and use the following credentials:
User Name: Lenny
Password: Hall100!