Multiple District 22 Programs
In 1952 after being given the Lasker Award by Helen Keller and at her suggestion that he collaborate with Lions in their efforts to help the blind, Dr. Arnall Patz began an effort to create a joint service project between the world's largest service organization and the world's leading eye institute the Wilmer Eye Institute. Over time support for this partnership grew among the Lions of MD22 and finally at the 66th annual convention, the Lions of MD22 formally voted to establish the Lions Vision Research Foundation (LVRF).
In 1991 Dr. Robert Massof, Director of the Lions Vision Center, recommended that the Center's research be focused on the problem of low vision for which there is no cure. "Low Vision" is vision loss that cannot be corrected by eyeglasses, medicines, or surgery. Major causes of low vision are macular degeneration, diabetic retinopathy, glaucoma, and inherited eye diseases. In November of that year, the Lions of MD22 and the Wilmer Eye Institute entered into a formal memo of understanding officially creating the Lions Low Vision Center and committing the Lions to the raising of the endowment fund.
In 2009, LVRF established a fellowship program in the Lions Low Vision Center to fund a post-doctoral position specializing in low vision. In 2010, the LVRF Board of Trustees and the MD22 Council of Governors resolved to support the memory of Dr. Patz by assisting the Wilmer Eye Institute's campaign for an endowed professorship in Dr. Patz's name for the Low Vision Center, and in 2014, the Arnell Patz endowment professorship was established.
In 2013, LVRF launched the Low Vision Rehabilitation Network (LOVRNET) program with initial grants from LCIF Sightfirst and Reader's Digest Partners for Sight Foundation. LOVRNET is a model for a new community-based healthcare program that addresses the current shortage of low vision rehabilitation programs and services.
For more information about LVRF, the Lions Low Vision Education Project, the LVRF Eye Dime Project, or Lions Vision Days, please visit the LVRF website.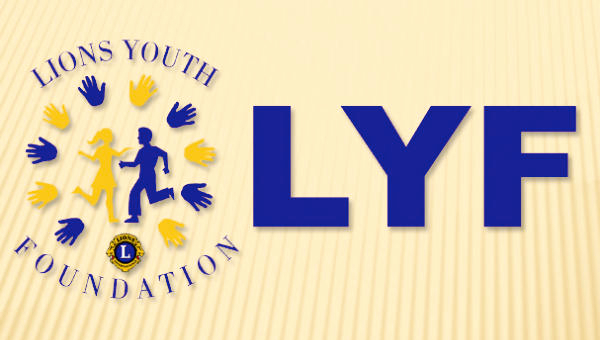 The Kusiak Lions Youth Foundation is also known as the Lions Youth Foundation (LYF) was established to empower young people to help themselves and others through activities supported by the Lions Clubs across Multiple District 22 and their communities. The foundation encourages high standards in community youth services, recognizes leadership in volunteer participation and provides financial support for youth development.
LYF partners with Lions clubs to provide assistance and give our children the activities and programs that steer them toward success. These programs can be educational or health-related. They could also be connected to sports, art or music. But the guiding force for every project is to provide a positive experience for the children in our community.
More information about LYF youth activities, grants, how to become a CFK fellow or how you can support the activities of LYF please visit the LYF website