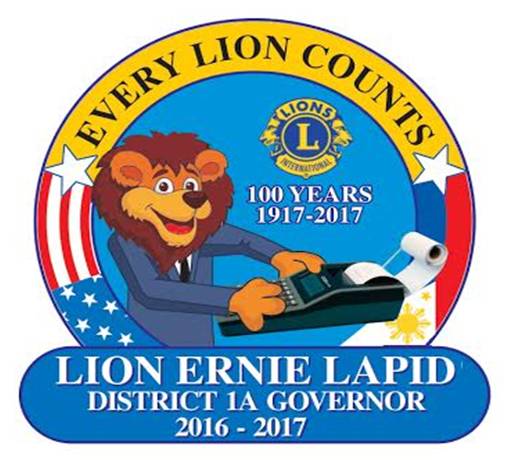 "Every Lion Counts"
District Governor
Ernie Lapid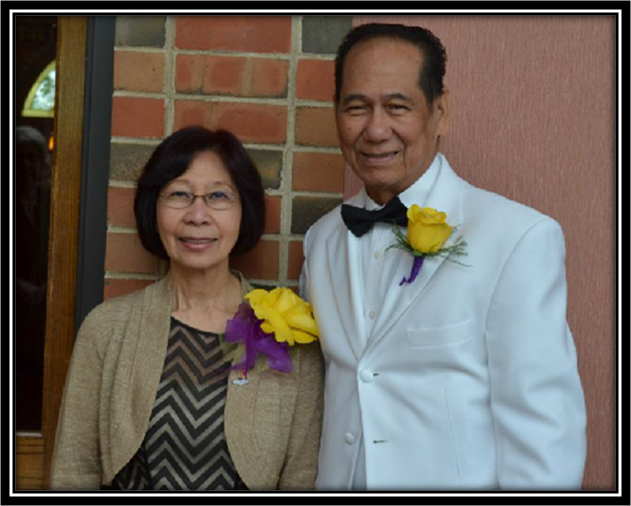 District Governor
Ernie Lapid
Chicago Philippine Lions Club
DISTRICT GOVERNOR ERNIE LAPID
Lion Ernie is a member, in good standing, of the Chicago Philippine Lions Club since October 1986. During his membership in the Chicago Philippine Lions Club, he held several offices including a member of the Board of Directors, Secretary, Vice President and President twice. His most significant accomplishment as President is his sponsorship of six (6) club members during his first term to become Melvin Jones Fellows (MJF) and three (3) more on his second term.
Lion Ernie furthered his service in Lionism on District 1-A cabinet assuming Region and Zone chairmanship for more than a decade. He is also a trained and certified Guiding Lion, and member of the Global Leadership Team, Global Membership Team and Long Range Planning Committee.
Lion Ernie is a Progressive Melvin Jones Fellow. He has received numerous awards such as two (2) Lions Clubs International President SCFII Group Coordinator Awards, two (2) International President Extension Certificates and District Governor Appreciation Awards as Region and Zone Chair. He is a graduate of Advance Lions Leadership Institute held in Calgary, Alberta, Canada.
He spent most of his professional career in the field of Accounting, Auditing and Corporate Taxes. Lion Ernie was a former employee of the Office of Inspector General, Illinois Healthcare and Family Services (formerly Illinois Department of Public Aid). He was an audit supervisor of the Pharmacy and Special Projects Audit Unit. He also worked with the Illinois State Police, Cyber Crime Task Force and Medicaid Fraud Control Unit for three years.
For all of Lion Ernie's devotion to community service, he was a recipient of the Presidential Lifetime Volunteer Award from the President's Council on Service and Civic Participation in Washington, D.C., accompanied by a congratulatory letter from President George W. Bush.
Lion Ernie is married to Edna and they are blessed with one daughter, Emmeline and two grandsons.
Lions Clubs International is the world's largest service club organization with more than 1.4 million members in approximately 46,000 clubs in more than 200 countries and geographical areas around the world.