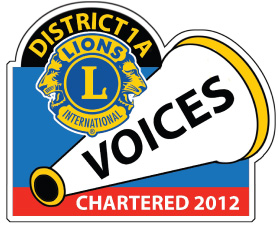 What is VOICES?
Volunteer Organization Involved in Charitable Expressions of Service
Saving Kids Sight Screening Forms
Interested in becoming a Director for VOICES?
As we go forward to the future, the dreams of Lions will be believed and fulfilled, because each of the Lions in District 1A has a voice, and a share of our success accomplished together.
A results driven volunteer charitable organization dedicated to working with the vision and hearing impaired, including research and prevention; and providing other humanitarian services to mankind.