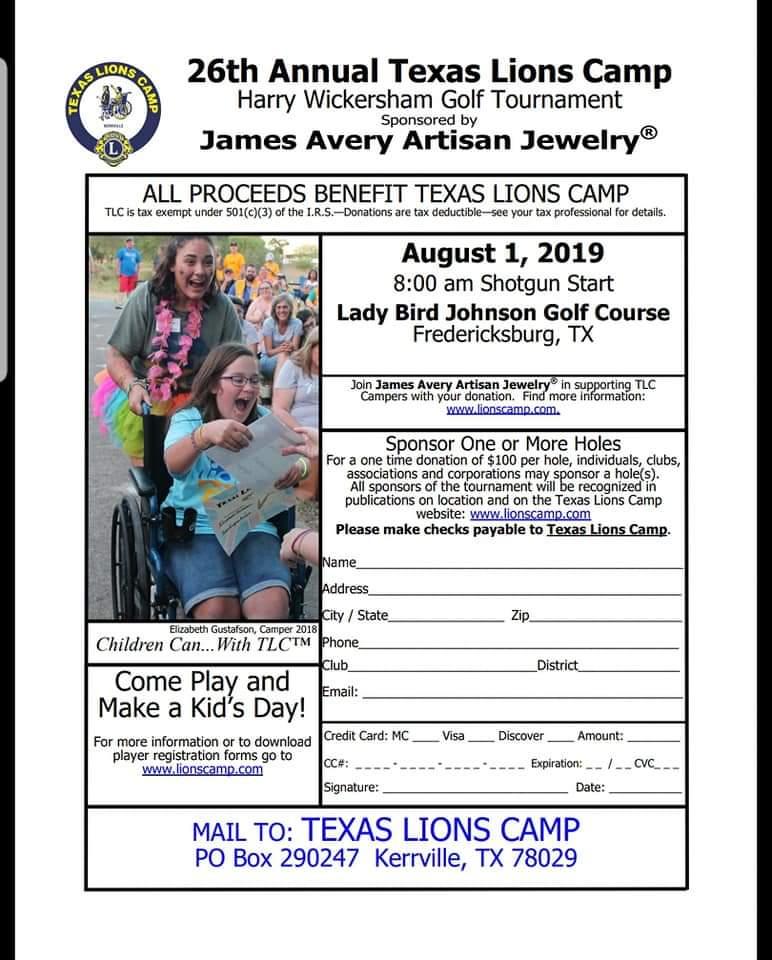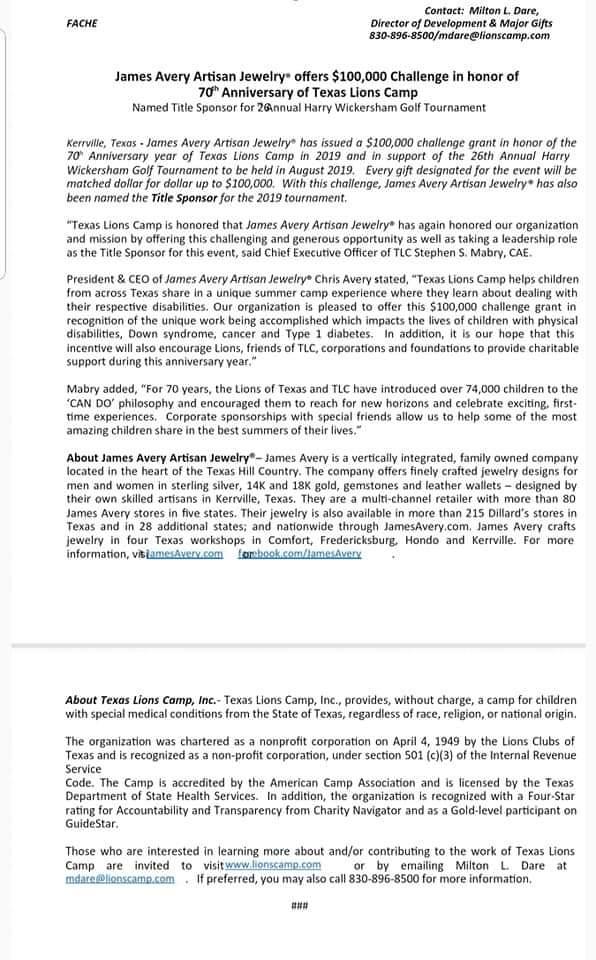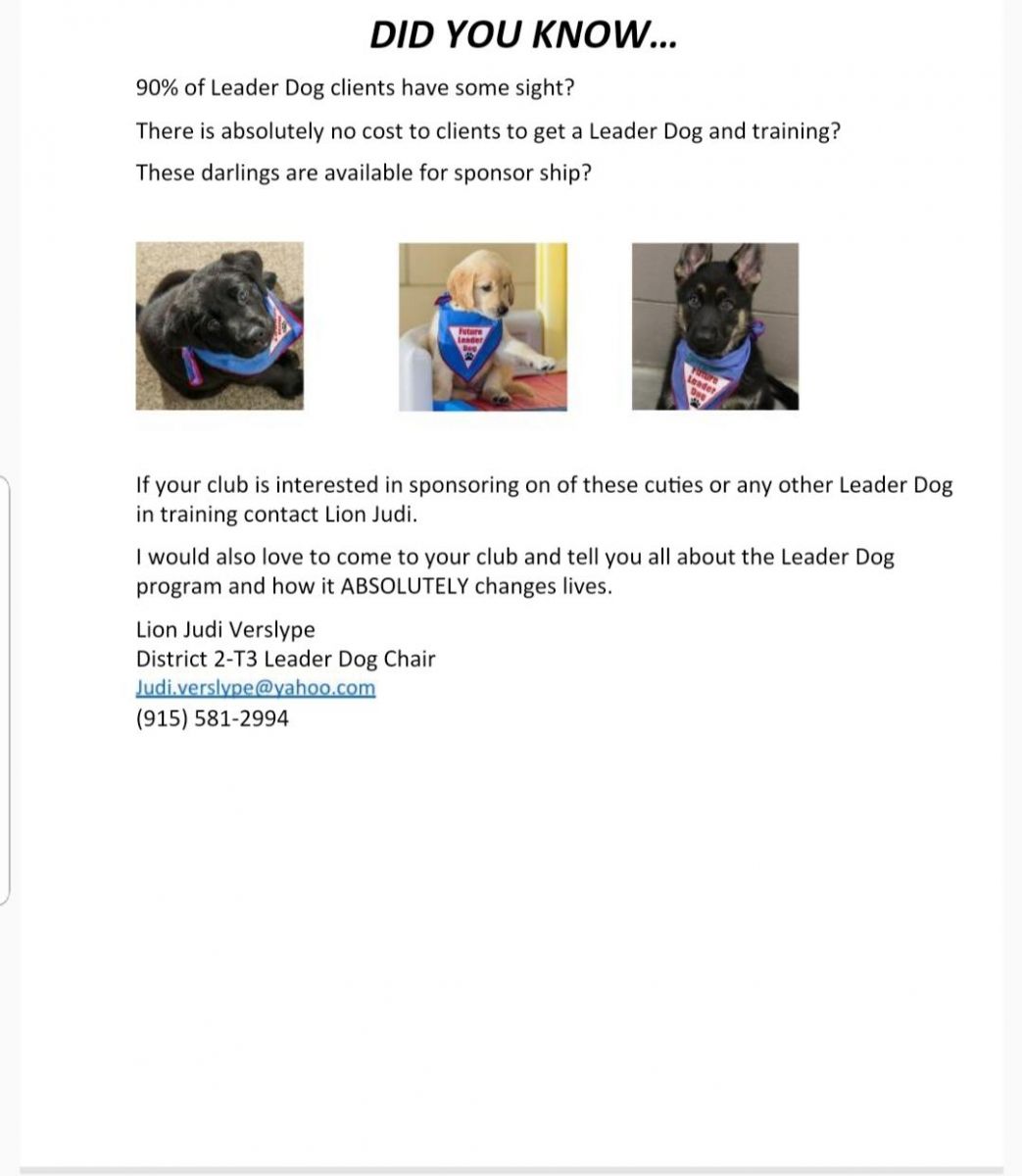 When someone sponsors a Leader Dog puppy, they will get a puppy profile sheet, a 5x7 photo and 4 wallet size pictures of the puppy, and an Official Certificate of Sponsorship. If your club or someone just loves dogs, call me and I will give instructions
on how to sponsor a beautiful puppy. The cost of sponsorship is $500.00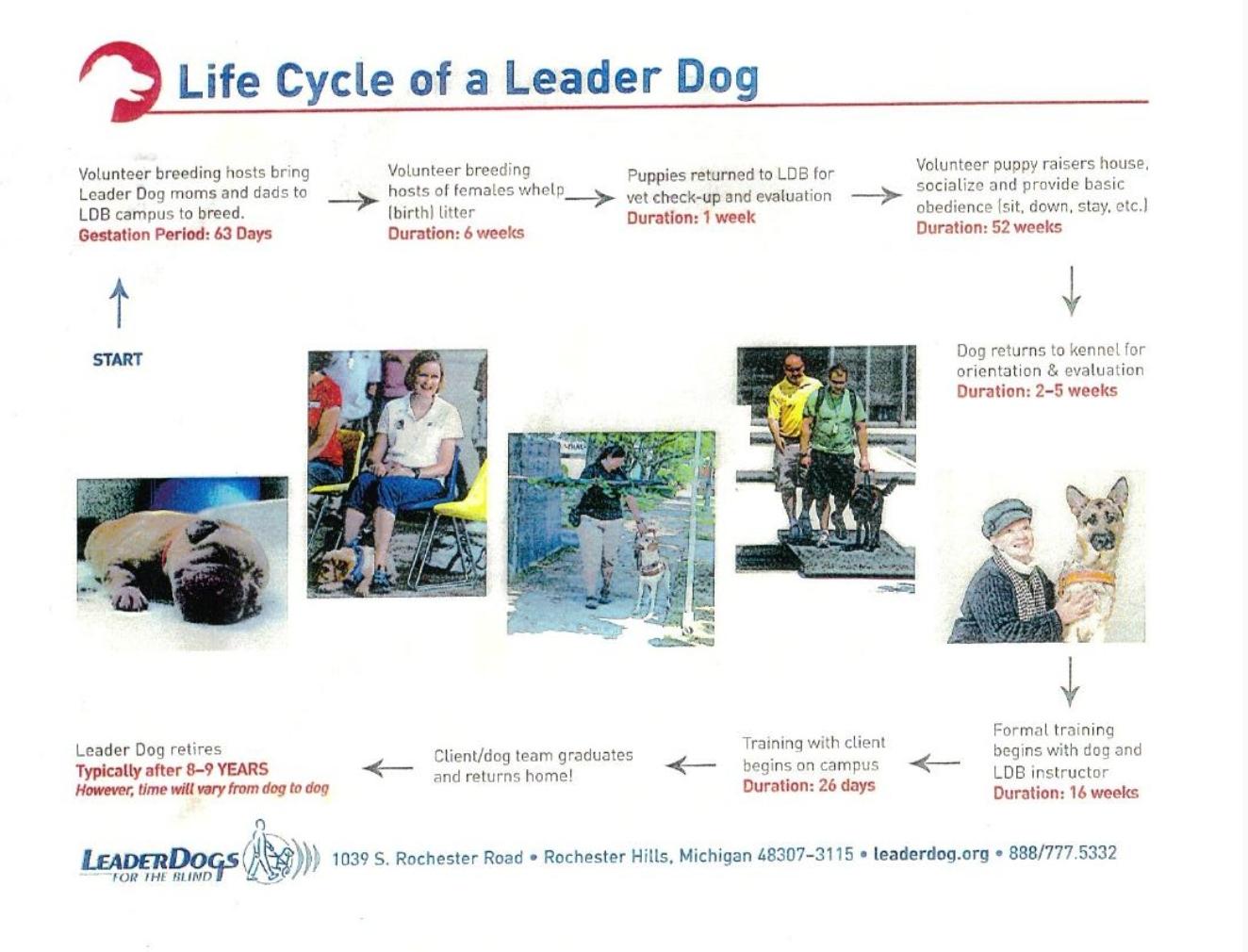 Texas Lions Camp Sponsorship 2018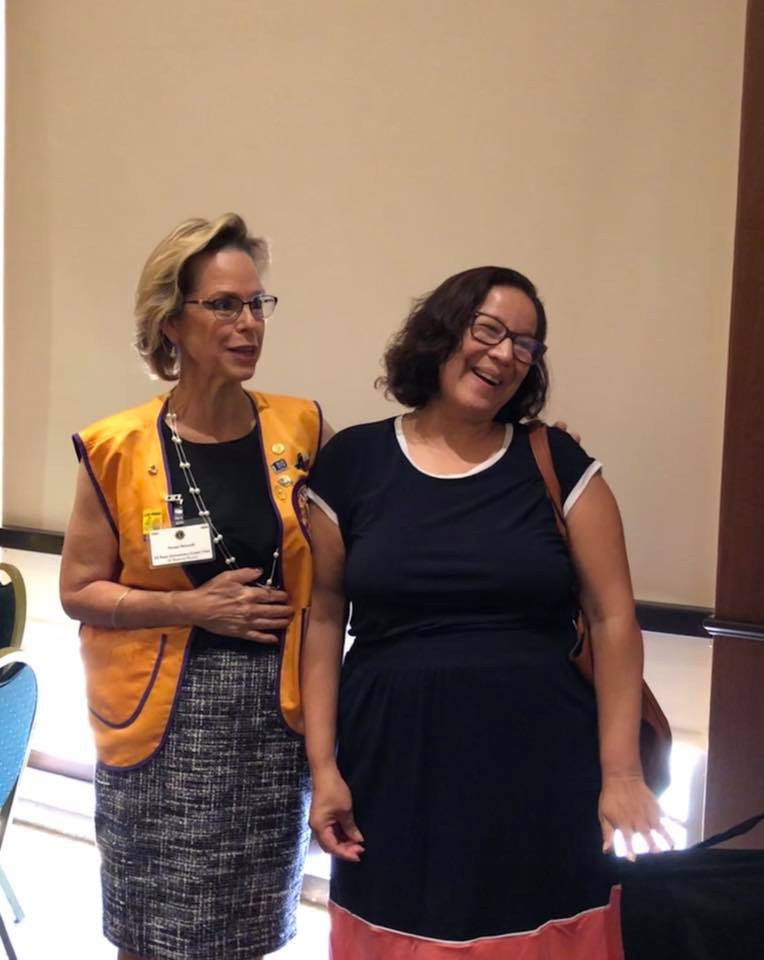 (Parent Christina Morales pictured here with Lion Susan Driscoll)
Christina Morales is the mother of young Briana Roebuck-Morales. Briana attended the Texas Lions Camp in Kerrville, Texas together with other children who have Type 1 Diabetes. Our Club sponsored her registration and transportation. Briana spent a week together with other kids with Diabetes. There were many activities including horseback riding, swimming, arts and crafts. Lions Camp have well trained counselors, nurses, and Doctors. We are moved by her gratitude. It's great to be an El Paso Downtown Lion!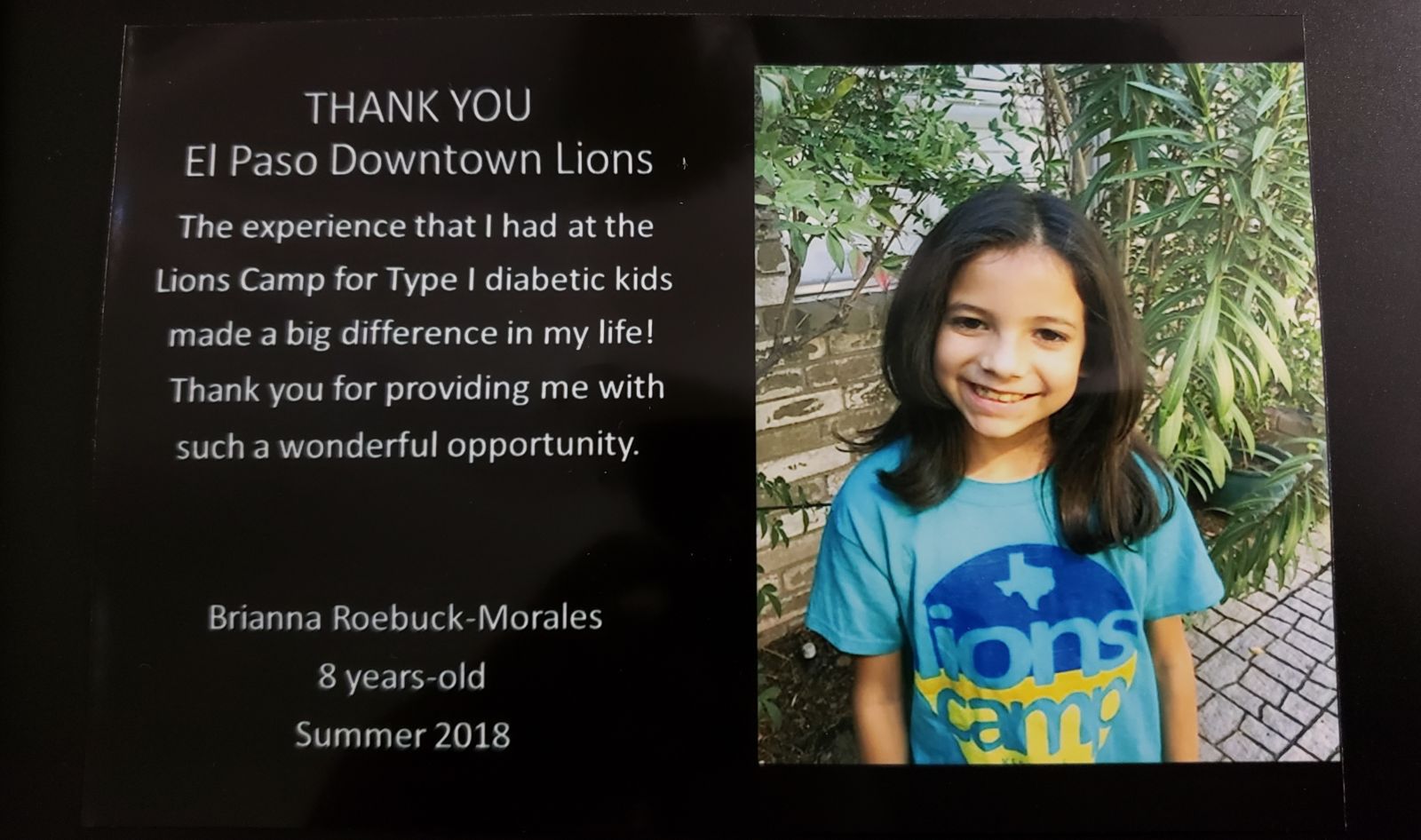 Beautiful "Thank you Card" was received by Briana's Mom. She gave one to all the Downtown Lions at the meeting on Friday, August 31st for helping send her daughter to Texas Lions Camp.
Annual Uniform Swap 2018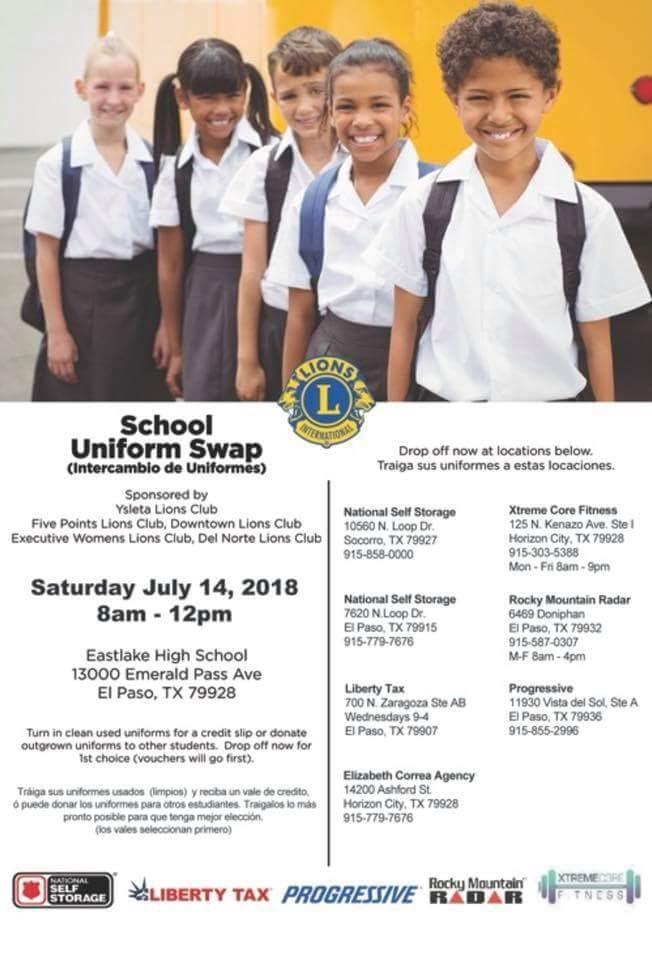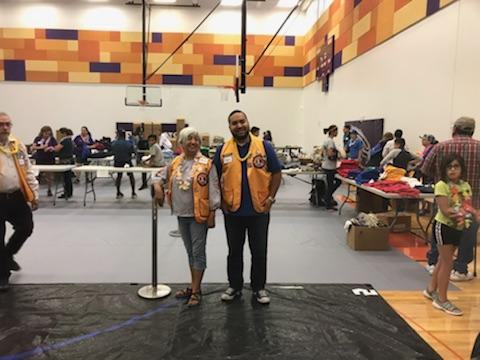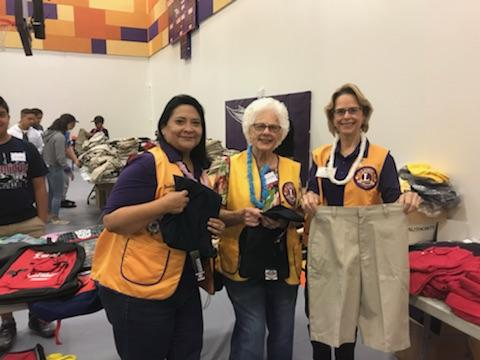 Club Hosted Lunch For Youth Exchange Students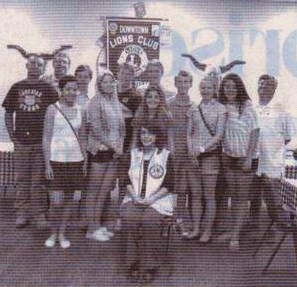 "The Pecos Downtown Lions Club hosted lunch for the Youth Exchange Camp sponsored by the Amarillo Downtown Lions Club on Wednesday July 18, 2012 at the Pecos Valley Country Club. Amarillo Youth Exchange Camp Chairman, Ryan Hodges and Lion Bill Snyder, Treasurer, brought 10 Exchange Students to the West Texas Area before heading home to their destination. The students spent some time in Balmorhea, Marfa and Ft. Davis over the weekend. Each one of them will be returning to their homes on Monday. The Exchange Students came from different countries such as Brazil, Finland, France, Italy, and Sweden."
Minerpalooza 2012
The University of Texas at El Paso Lions Club mans a booth at the Minerpalooza Event as a fundraiser.
It is The University of Texas at El Paso's largest pep rally and back to school celebration and voted, 'Best Annual Event' by El Paso Magazine in 2009.

Annual Uniform Swap
Several Clubs from the El Paso area participated in the Uniform Scholl Uniform Swap that grows by leaps and bounds every year.
More than 800 students received new and used school uniforms and supplies.
The school uniforms and supplies are handled by Horizon City, El Paso Downtown, East El Paso and El Paso University Lions. In addition to the school uniforms and supplies El Paso Del Norte and El Paso Five Points Lions provided hearing and vision screening. Camp Director (West) Lion Betty Spencer of El Paso Sun City provided information about the Texas Lions Camp.
Many other area agencies were on hand providing various screenings, servies and information.