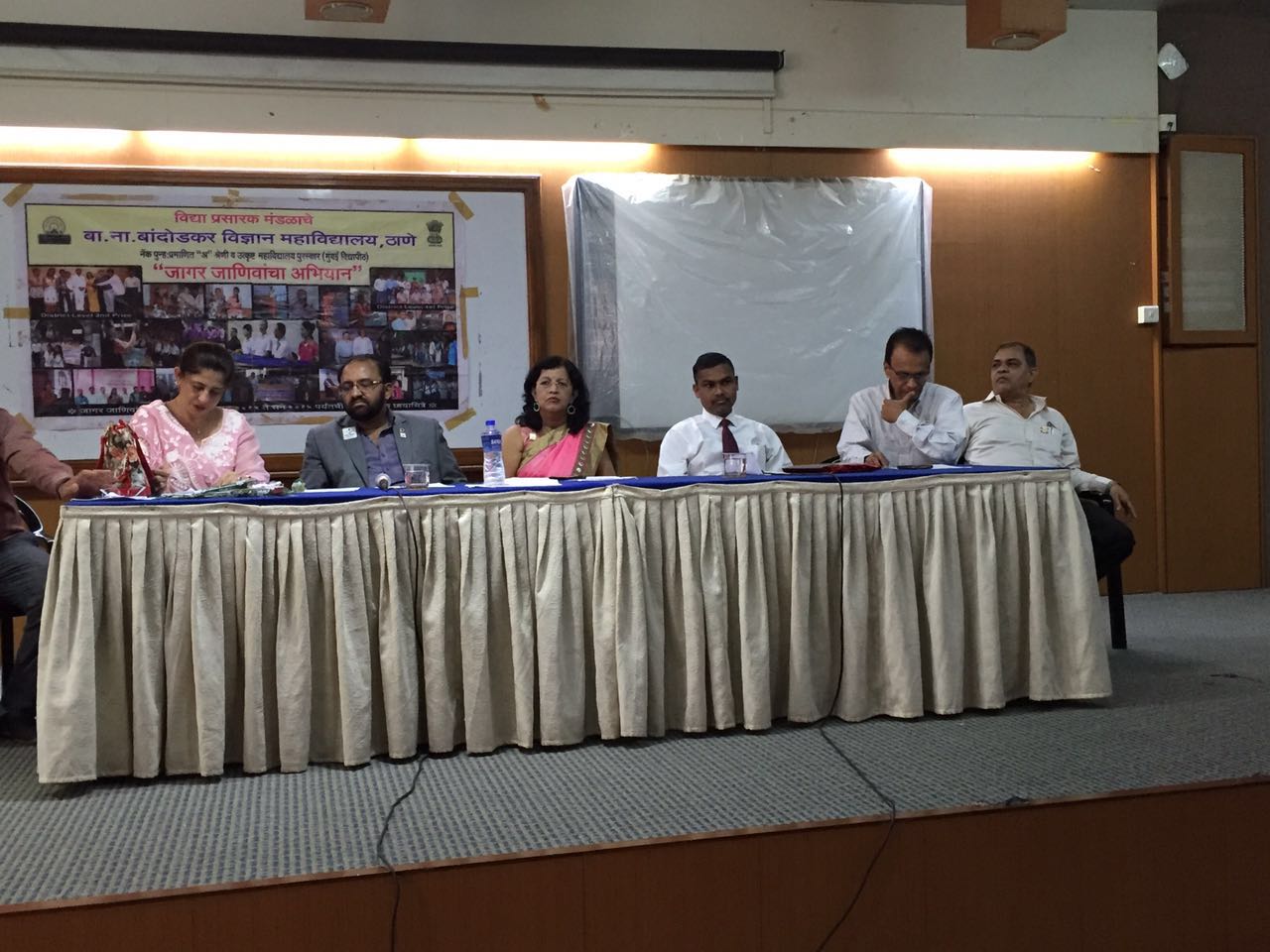 Leadership Development Workshop For College Students Report
Date & Time & Venue

Details of the Leadership Development Training Workshop

Beneficiaries

13th August 2016

9.30 a.m. To 11 .30 a.m. At B. N. Bandodkar College, Nr. CIDCO Bus Stand, Thane -West

Leadership Development Workshop for Students – On behalf of District Lions Leadership Institute, Leadership Development Workshop was organised for the students of NSS & Jagar Janivancha Manch of B. N. Bandodkar College, Near Cidco Bus Stand, Thane – W.

MJF Lion K.J. Paul, 2nd V D G was the Chief Guest & Leo Manthan Mehta, Leo Dist. President was the Guest Of Honour. After an Inaugural Session, MJF Lion Rajeush Ballamwar , Jt. Dist. Cabinet Secretary who was the "Keynote Speaker", delivered a lecture on "Leadership Qualities" for about 1 hour. Mr. Patil, Vice Principal, Mr. Anil Athawale, HOD & other members, Prof. attended this program. The Leading club was my home club, Lions Club of Thane Kopri . Presidents of both clubs & other Lion & Lioness members were present for this workshop. The Chief Guest Lion K.J. Paul appealed all students to become Leo members & to establish a New Leo club & to fill up the forms for the same.

200 + College Students benefitted.

Total 12 Lion members & College Staff were present For the programme.