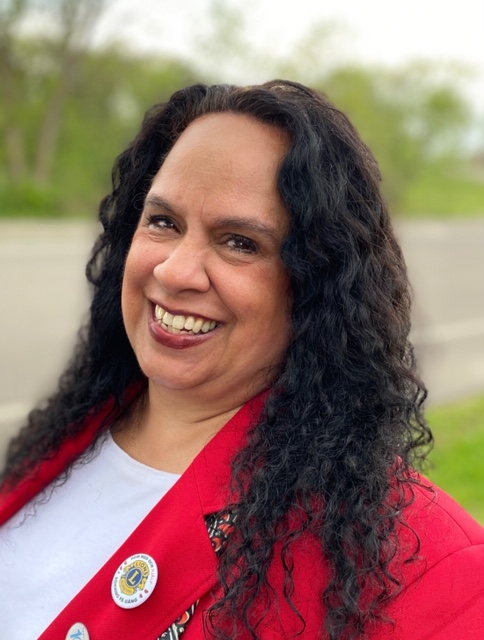 Charging Forward in Lionism!
District Governor Ronda's theme this year is "Charging Forward In Lionism".
DG Ronda is looking to increase our service impact, increase membership and expand support to LCIF's Campagin 100!
Yes, DG Ronda does own a 1972 Dodge Charger
Ronda (Rangel) Bierbrauer was born in Neillsville, Wisconsin, however, grew up in St. Paul, Minnesota. When she was 13 years old her mother relocated the family to Glenwood City, Wisconsin; where she graduated high school with honors. She became a mother at a young age and was faced with a world offering little hope for her children. Being raised by a single parent in a society that provided a dim view for where her children would wind up was the beginning of where Ronda's strength and determination came from. Her strength and determination made a difference in her children's lives and they grew up showing the world they would not be a statistic.
Ronda has been self-employed, running a successful daycare for nearly 40 years. In the past, she was a licensed Foster Parent, Association Manager for River Valley Bowling Association, and an instructor at Wisconsin Indianhead Technical College. She is the mother of four children, grandmother of thirteen grandchildren, and the oldest of nine children. Ronda has an Associate degree in Supervisory Management and a bachelor's degree in Communication, along with a minor in Business.
Ronda has held and still holds many leadership positions in many non-profit organizations, and Lions is at the top of her list. She became a Lion in 1995 by joining the New Richmond Club, where she held many positions within the club and eventually ended her stay with the club as their Immediate Past President. In 2005 Ronda joined the Roberts Lions Club and it was not long before she took on a 2-Year Director's position and then made her way to the President position, which she has held twice.
Ronda's passion in making a difference in the world has changed from not just making a difference in the lives of children, but includes the following ways: she is the chair for the St. Croix County Relay For Life (through The American Cancer Society), is active in Big Brother's Big Sister's by being a "Big", chairs the Community Thanksgiving Dinner in New Richmond, and is a District Governor in Lions (in which she hopes to make an impact around the world and in her state).
In Ronda's spare time she loves to decorate, bowl, go on long drives that lead nowhere in particular, cooking, and playing card and board games. Most of all she loves spending time with her children, grandchildren, family, and friends.
It is her strength and determination that continues to make a difference in her life, as well as others. In the future, she hopes to continue making a difference in the lives of her children, grandchildren, great-grandchildren, and the world.
DG Ronda is looking forward to this amazing Lions Year even in these odd times!