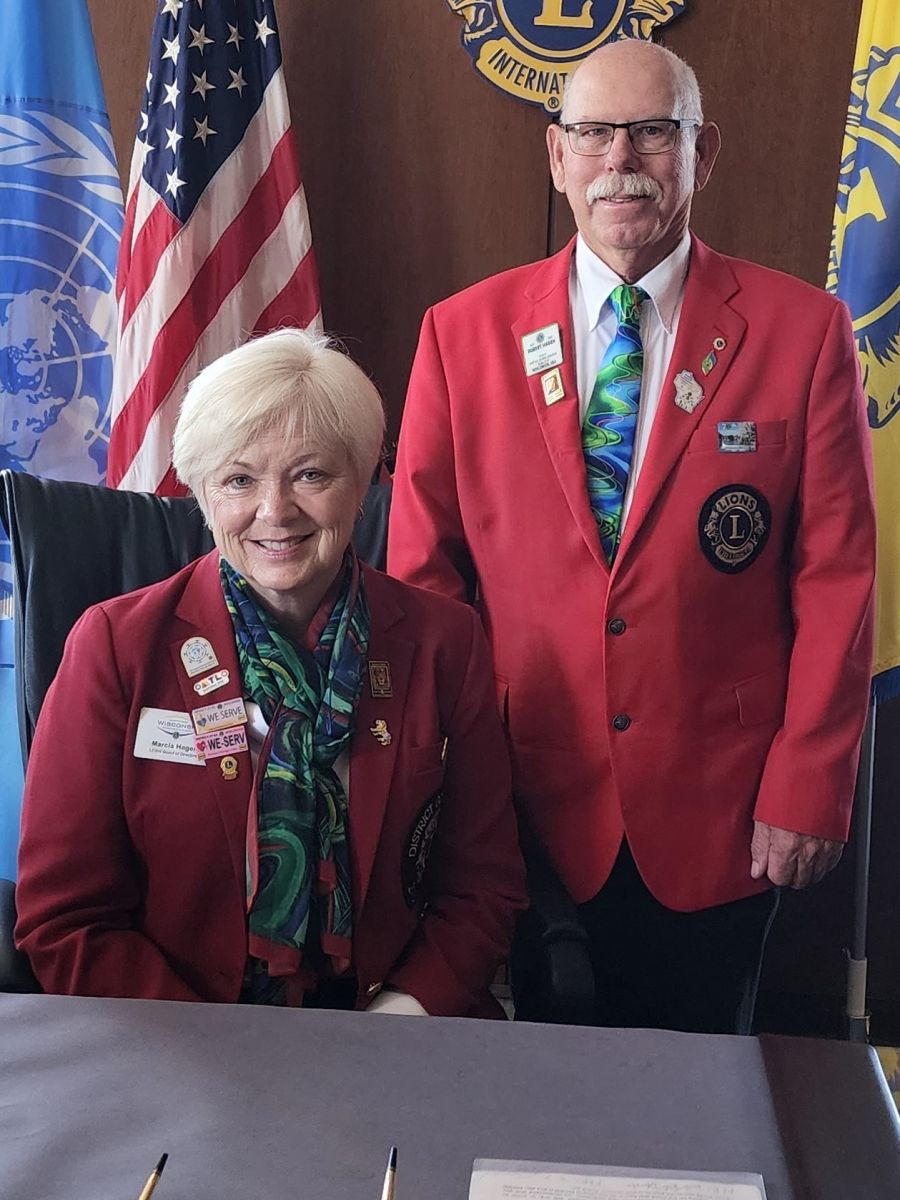 Seeing Only Friends!
District Governor Marcia's theme this year is "Seeing Only Friends" and we will focus on energizing clubs with meaningful service with friends.

DG Marcia is looking forward to visiting Lions from around the area this year!
DGMarcia is a member of the Black River Falls Lions Club. She has lived in Black River Falls all of her life. She have just retired from work most recently as a Nurse Practitioner. Her Husband, Lion Sonny and her, have been married for over 40 years. In Lions, She has been active in vision screening, eyeglass recycling, and Eye tissue transport. She has taken Vision screening and have fit used eyeglasses on medical mission in Guatemala. On the Council of Governors, She is the secretary and represents the Lions Eye Bank of Wisconsin.
Marcia and Sonny enjoy going to car shows with our 55 Nash Metropolitan.