LION NICOLIN CAROL MOORE PMJF
PAST INTERNATIONAL DIRECTOR (2016 - 2018)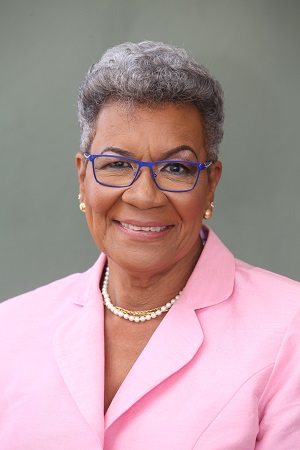 Lion Nicolin Carol Moore PMJF from Arima, Trinadad and Tobago, was elected to serve a two-year term as a director of Lions Clubs International at the association's 99th International Convention held in Fukuoka, Japan, June 24 through 28, 2016.
Director Moore is a human resource consultant.A member of the Arima Lions Club since 2000, and a Lion since 1992, she has held many offices within the association, including club president, zonechairperson, region chairperson, district governor, multiple district LCIFcoordinator, multiple district GLT coordinator and multiple district councilchairperson.
In recognition of her service to the association, she has received numerous awards, including the Membership Key Award, District Governor Excellence Award and two International President's Certificates of Appreciation. She is also a Progressive Melvin Jones Fellow.
In addition to her Lions activities, Director Moore has been active in numerous professional and community organizations, including member of the Board of Governors of the University of Trinidad and Tobago and member of the Human Resource Association of Trinidad and Tobago.
Director Moore and her husband, Rudy, have two sons, one daughter and two grandchildren.