DISTRICT 14-C LIONS CLUBS
ABOUT PA. DISTRICT 14-C
We are caring people who join together, roll up our sleeves and take action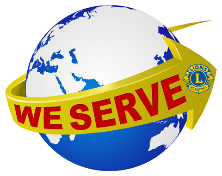 to make our communitiees better, it's a beautiful thing - and an incredible feeling for adults and youth involved. That's Lions, We Serve. Being a Lion is about leading by example, building relationships, and improving the world through kindness. Lions, Lions Clubs International, are 1.4 million caring adults and youth serving together so they can make a lasting impact and change more lives.
District 14-C is one of 17 Districts in the United States of America in the state of Pennsylvania that make up Multiple District 14 - Pennsylvania Lions Clubs. Our District, District 14-C, is comprised of Lions and Leo Clubs located throughout the counties of Adams, Cumberland and York within the state of Pennsylvania who make a difference every day in the lives of those who live within our communities by serving or supporting local food banks, fundraising for bigger causes, and living by our motto of We Serve. The clubs of District 14-C are very involved and support larger needs internationally through Lions Clubs International Foundation by holding numerous fundraisers within our communities and donating the monies earned for catastrophic disaster and pandemic relief or support one or more of our general causes such as:

Furthermore, District 14-C along with all the clubs of Pennsylvania also come together to support the needs within Pennsylvania by supporting our Pennsylvania Lions Beacon Lodge Camp, Pennsylvania Lions Care for Kids, Lions of Pennsylvania Foundation, Pennsylvania Lions Hearing Research Foundation, PA Lions Sight Conservation & Eye Research Foundation, and many more organization and foundations. District 14-C along with all the Lions Clubs across both the United States and Canada are proud to support Leader Dog for the Blind which provides services free of charge services for clients with little to no vision so they can live a life of independence and mobility.
Being a Lion is truely a life changing and beautiful thing. To find a club in your area either click here or send use a message below via the Contact Us form at the bottom of this page.

DISTRICT 14-C LEADERSHIP

District 14-C Governor & International President
Distict 14-C Governor's Message
Dear Lions, Lioness/Lions and LEOs of District 14C,
It is an honor and a privilege to serve as your District Governor. I am grateful for the example provided by some great District 14C leaders who preceded me and am especially thankful to IPDG Tom Jones for his leadership through the pandemic. Where do we go from here? Well, based on an understanding of where we are and would like to be as a District in the areas of service, membership and leadership, we have established District goals. These goals can be seen both here, in the Directory, and on our District web page. Having the support of a great District leadership team, I believe these goals are achievable if, and only if, we can help Lions Clubs and LEO Clubs throughout the District to be successful.
Now emerging from the pandemic, we may need to determine what help our clubs need to be successful. Clubs have been affected in different ways. Some clubs have been able to remain active in service while meeting regularly either in person or virtually. Others have found it difficult to meet and serve. Some have been able to retain their membership and possibly even see some growth, while others have lost members. Club leaders who might benefit from assistance and support provided by the District should reach out to their Zone Chair. The Zone Chair may provide assistance and/or contact the District Governor or another representative from the Global Action Team to explain what the club wants to do and ask for assistance. Our goal will be to meet the Club where it is and provide assistance, possibly with the use of some great LCI resources such as Build a Vision for Your Club, Blueprint for a Stronger Club, and the Club Quality Initiative.
As I meet with club leaders and members throughout the year, I will be anxious to hear about their efforts to serve the needs of their local communities, as well as their efforts to serve others in the world through LCIF. I will also be interested in their efforts to retain and grow their club membership so that we can do even more to address community needs as well as LCI's five global causes – vision, hunger, childhood cancer, diabetes and the environment.
As we begin this new year, let us reflect with satisfaction on what we have done and are doing as Lions, and then rededicate ourselves to keeping our clubs strong, vibrant and visible in service in our communities and the world. We will need "all hands, on deck", which is my theme for the District 14C 2021-2022 Lions year.
Yours in Lionism and Service from the Heart,
Dan Brant
District 14-C Governor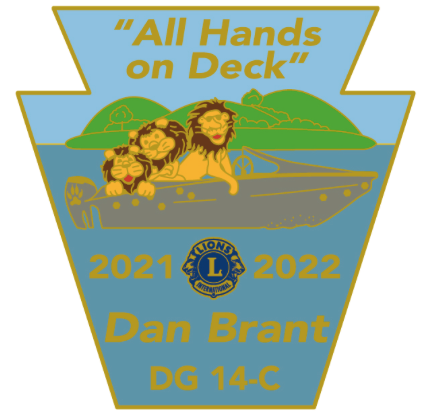 Distict 14-C Vice Governors
District 14-C's Adminsitrative Team
District 14-C's Project Chairs
District 14-C's Committees
MD-14 Lions of Pennsylvania Appointments
Updated 03/09/2022
Lions Clubs International is the world's largest service club organization with more than 1.4 million members in approximately 46,000 clubs in more than 200 countries and geographical areas around the world.