As of: 4-28-17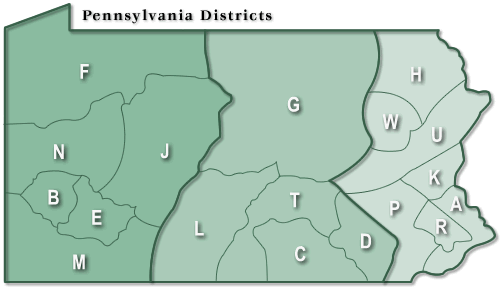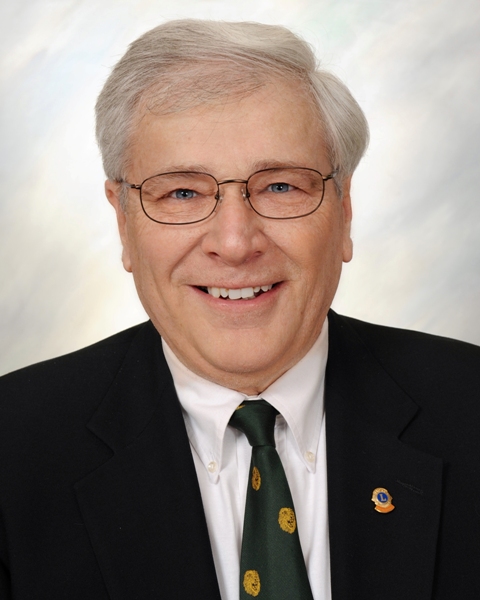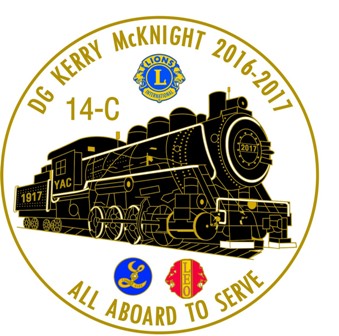 District 14-C's 2016-17 Governor is Kerry McKnight
To all District 14-C Lions, Lionesses, and Leos,
Honored is simply not a strong enough word to convey my feelings to having been elected to serve as your District Governor for 2016-2017. I appreciate your confidence and support.
This is the most exciting time imaginable to be a Lion. Lions International will be completing their first century of service in June of 2017. It is wonderful that we have members serving in District 14-C for nearly 7 decades. That is real dedication and passion.
The people that I have met along the way since joining Lions Clubs 20 years ago are truly an inspiration. We have assembled a very caring team of experienced Lions working alongside energetic and resourceful new faces to help lead District 14-C this year and into the future.
One of my personal goals is to give my 100% in honor of 100 years of Lionism. I am asking every Lion, Lioness and Leo to reach deep down inside themselves and commit to a higher level of service in memory and respect of those far-sighted Lions, who back in 1917 gave birth to the greatest community service organization in the world.
"All Aboard to Serve"
Lion Kerry McKnight
District Governor 14-C
New Freedom Lions Club
====================
ABOUT THE DISTRICT
MISSION STATEMENT
DISTRICT 14C WILL PROVIDE QUALITY SERVICES TO OUR LOCAL AND WORLD COMMUNITIES THROUGH EFFECTIVE LEADERSHIP AND ACTIVE PARTICIPATION TO SERVE THOSE IN NEED.
STRUCTURE
The District is comprised of Lions, Lioness and Leo Clubs located throughout the Adams, Cumberland and York Counties.
The District Governor heads the District with the support of two Vice District Governors, Region (Optional) and Zone Chairpersons, and Administrative and Project Chairpersons.
The District provides services and supports projects for sight and hearing impaired, educational programs for children at risk, diabetes, drug awareness, blood donations as well as community needs.
A president heads each club. The clubs support the District goals and also establish goals that meet the specific needs of their local communities.
=====================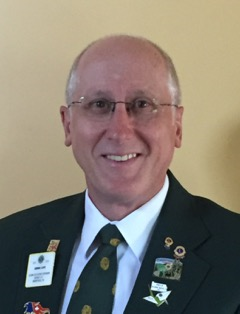 1st VDG Dennis Cope
Lions, Lionesses and Leos of District 14C
Thank you for allowing me the honor of serving as your 1st Vice District Governor for the Lion year 2016-2017. I look forward to serving you in the coming year.
This will be my 24th year as a Lion and a member of the Arendtsville Lions Club. I have served my club as President, Treasurer, and Board Member. I also help order and prepare food for our club's restaurant at the South Mountain Fairgrounds during South Mountain Fair, Apple Harvest Festival, and Apple Blossom Festival. During the 2015-16 Lion year I served as Zone Chair for Zone 1B. These and other Lions-related responsibilities provided me with many opportunities that have helped prepare me to serve as a District 14C officer.
It has been a privilege and a joy getting to meet Lions from across our district and learn about the many fine ways Lions are serving their communities. I look forward to working with District Governor Kerry and the clubs to achieve their goals for this Lion year. Working together, I am confident we will strengthen and grow Lionism in District 14C this year.
Yours In Lionism,
Dennis Cope
First Vice District Governors​
Arendtsville Lions Club
Lions Clubs International is the world's largest service club organization with more than 1.4 million members in approximately 46,000 clubs in more than 200 countries and geographical areas around the world.