DISTRICT 14-C LIONS CLUBS
ABOUT PA. DISTRICT 14-C
We are caring people who join together, roll up our sleeves and take action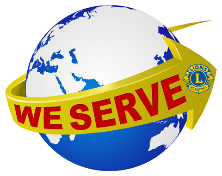 to make our communitiees better, it's a beautiful thing - and an incredible feeling for adults and youth involved. That's Lions, We Serve. Being a Lion is about leading by example, building relationships, and improving the world through kindness. Lions, Lions Clubs International, are 1.4 million caring adults and youth serving together so they can make a lasting impact and change more lives.
District 14-C is one of 17 Districts in the United States of America in the state of Pennsylvania that make up Multiple District 14 - Pennsylvania Lions Clubs. Our District, District 14-C, is comprised of Lions and Leo Clubs located throughout the counties of Adams, Cumberland and York within the state of Pennsylvania who make a difference every day in the lives of those who live within our communities by serving or supporting local food banks, fundraising for bigger causes, and living by our motto of We Serve. The clubs of District 14-C are very involved and support larger needs internationally through Lions Clubs International Foundation by holding numerous fundraisers within our communities and donating the monies earned for catastrophic disaster and pandemic relief or support one or more of our general causes such as:

Furthermore, District 14-C along with all the clubs of Pennsylvania also come together to support the needs within Pennsylvania by supporting our Pennsylvania Lions Beacon Lodge Camp, Pennsylvania Lions Care for Kids, Lions of Pennsylvania Foundation, Pennsylvania Lions Hearing Research Foundation, PA Lions Sight Conservation & Eye Research Foundation, and many more organization and foundations. District 14-C along with all the Lions Clubs across both the United States and Canada are proud to support Leader Dog for the Blind which provides services free of charge services for clients with little to no vision so they can live a life of independence and mobility.
Being a Lion is truely a life changing and beautiful thing. To find a club in your area either click here or send use a message via our Contact Us Page.

DISTRICT 14-C LEADERSHIP

District 14-C Governor & International President
Distict 14-C Governor's Message
Dear Lions, Lioness/Lions and LEOs of District 14C,
To say I'm "Honored" to be your District Governor for 2022-2023 is simply not adequate to convey my feelings. I do promise you this, that I will do my best to serve you and the District in the way that you have come to expect from my predecessors. I'm currently getting ready to leave for the International convention in Montreal! We have several days of additional training and we will be hearing from our incoming International President, Brian Sheehan during the opening ceremony. IP Brian has a magnetic personality and he is a visionary leader that will lead our association to great heights in 2022-2023. His slogan this year is "TOGETHER WE CAN" and his inspirational message was simple - "Having FUN in leadership & service," with the emphasis on the word FUN. I had the opportunity to meet incoming IP Brian at last year's USA Canada Forum in Des Moines and let me tell you he will be a difficult act to stay up with - the Energizer Bunny even played out before Brian did. Watch out for everything penguins as IP Brian has a fascination with the creature. 😊 In case you were wondering - World Penguin Day is on April 25th each year (You're welcome for that Tail Twister question). Here's a taste of IP Brian's humor.
SERVICE / SERVICE / SERVICE
This will be at the core of the message I will be sharing with Clubs this coming year. Clubs that are thriving are actively engaged in service. We must constantly be on the lookout for new opportunities to engage with our communities, which in turn, will renew our enthusiasm and attract new members. Just as Clubs exist to serve their communities, the district exists to serve and support its Clubs… Lions International and District 14-C are nothing unless we have strong, active Clubs. I look forward to hearing about your efforts to serve the needs of your communities, as well as your thoughts to serving others in the world through LCIF, efforts to grow and retain our club membership, as well as addressing LCI's five global causes – vision, hunger, childhood cancer, diabetes and the environment.
I look forward to the challenge.
Yours in Lionism and Service from the Heart,
Keith Shoff
District 14-C Governor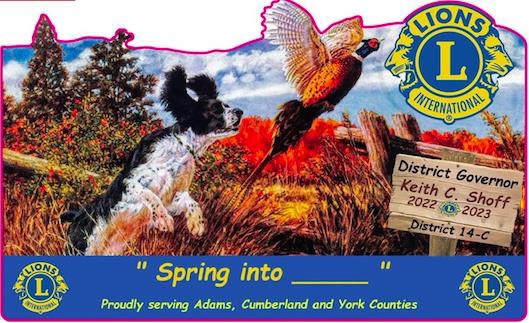 Distict 14-C Vice Governors
District 14-C's Adminsitrative Team
District 14-C's Project Chairs
District 14-C's Committees
MD-14 Lions of Pennsylvania Appointments
Updated 08/11/2022
Lions Clubs International is the world's largest service club organization with more than 1.4 million members in approximately 46,000 clubs in more than 200 countries and geographical areas around the world.