(As of: 5-12-16)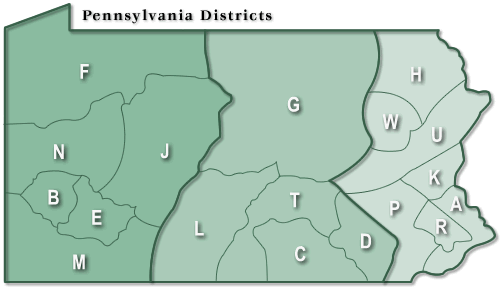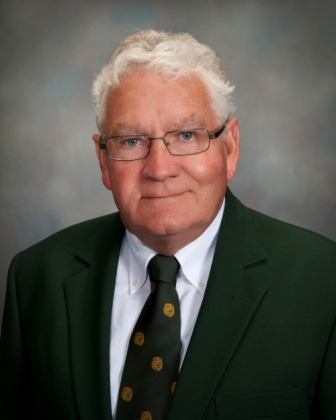 District 14-C's 2015-16 Governor is John Griffie, Jr.
Lions, Lionesses and Leos of District 14C.
I am truly honored to serve as your District Governor for the Lions Year 2015-2016. I would like to thank all of you for your continued support!
I have been a Lion for many years and have served my club, the New Oxford Lions, in many capacities. I have received numerous awards throughout the years. I feel very strongly about our Motto "We Serve". I want to motivate and inspire others to do their best in making a difference in the lives of those less fortunate! During my training in January, I was given a motivational photo of a "roaring" Lion with the saying "ASPIRE to INSPIRE, before you EXPIRE". My goal is to work hard as a Team, have fun and to make a difference in the lives of others. My theme this year is "Be a Game Changer". Together we can make it happen!
Yours in Lionism,
John Griffie
District Governor 14-C


MISSION STATEMENT
DISTRICT 14C WILL PROVIDE QUALITY SERVICES TO OUR LOCAL AND WORLD COMMUNITIES THROUGH EFFECTIVE LEADERSHIP AND ACTIVE PARTICIPATION TO SERVE THOSE IN NEED.
STRUCTURE
The District is comprised of Lions, Lioness and Leo Clubs located throughout the Adams, Cumberland and York Counties.
The District Governor heads the District with the support of two Vice District Governors, Region (Optional) and Zone Chairpersons, and Administrative and Project Chairpersons.
The District provides services and supports projects for sight and hearing impaired, educational programs for children at risk, diabetes, drug awareness, blood donations as well as community needs.
A president heads each club. The clubs support the District goals and also establish goals that meet the specific needs of their local communities.
=====================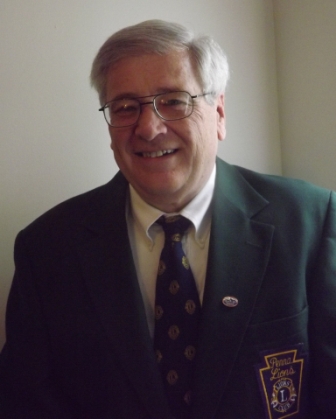 Lion, Lionesses, and Leos of District 14C. I am very honored to serve as your 1st Vice District Governor for the Lion Year 2015 - 2016.
During my 18 years as a Lion, I was President of New Freedom Lions in 2006 - 2007, I am currently in my fourth year as club Secretary (the hardest job in Lions), and served as Zone 4C Chairman from 2007 - 2010. But there were always a few side jobs I held, all at the same timementor, friend, advisor, servant leader, shoulder to cry on, and listener. None of these were anything official, but all were every bit as important and necessary as the others.
My goal is exactly the same as DG John's and everyone else's in this great District of 14C, and that is to help you have continued success as a Lion, Lioness or Leo Club. Let's wish each other good luck for the upcoming Lion's year of 2015-16, in preparation for our 100th anniversary celebration in 2017! One last thing "WE SERVE".
Yours in Lionism,
Kerry McKnight
First Vice District Governor
District 14C
New Freedom Lions Club
========================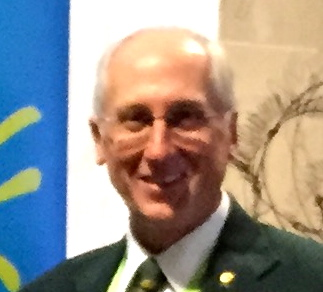 Fellow Lions, Lioness, and Leos,
I am excited to take on the challenge of Second Vice District Governor and honored to serve District 14-C in this capacity. As a member of the Arendtsville Lions Club for 22, I have served as president, treasurer, and board member. In addition, I coordinate the inventory and ordering of food and supplies for the restaurant we run at the South Mountain Fairgrounds, which is our primary fundraising source. For 8 years I was the served as the District 14-C Youth Services Chair and was also on the State Lions Quest Committee during that same period of time. I am currently acting as Zone Chair for Zone 1B.
Lions Clubs International is an outstanding organization! As Lions, we do so much good in our communities and throughout the world. The vast majority of our work is done at the club level. Dedicated Lions work together to identify and address the needs of those who do not have the resources to meet those needs on their own. I am so proud to be a Lion and proud of what we do! Like District Governor John and 1st Vice District Governor Kerry, my goal is to support our clubs and encourage growth and vigor in those clubs through service. Together, we make a difference in our communities, and that is the reason "WE SERVE."
Dennis Cope
2nd Vice District Governor
District 14-C
Arendtsville Lions Club
Lions Clubs International is the world's largest service club organization with more than 1.4 million members in approximately 46,000 clubs in more than 200 countries and geographical areas around the world.