ABOUT THE DISTRICT
MISSION STATEMENT
To empower volunteers to serve their communities, meet humanitarian needs, encourage peace and promote international understanding through Lions clubs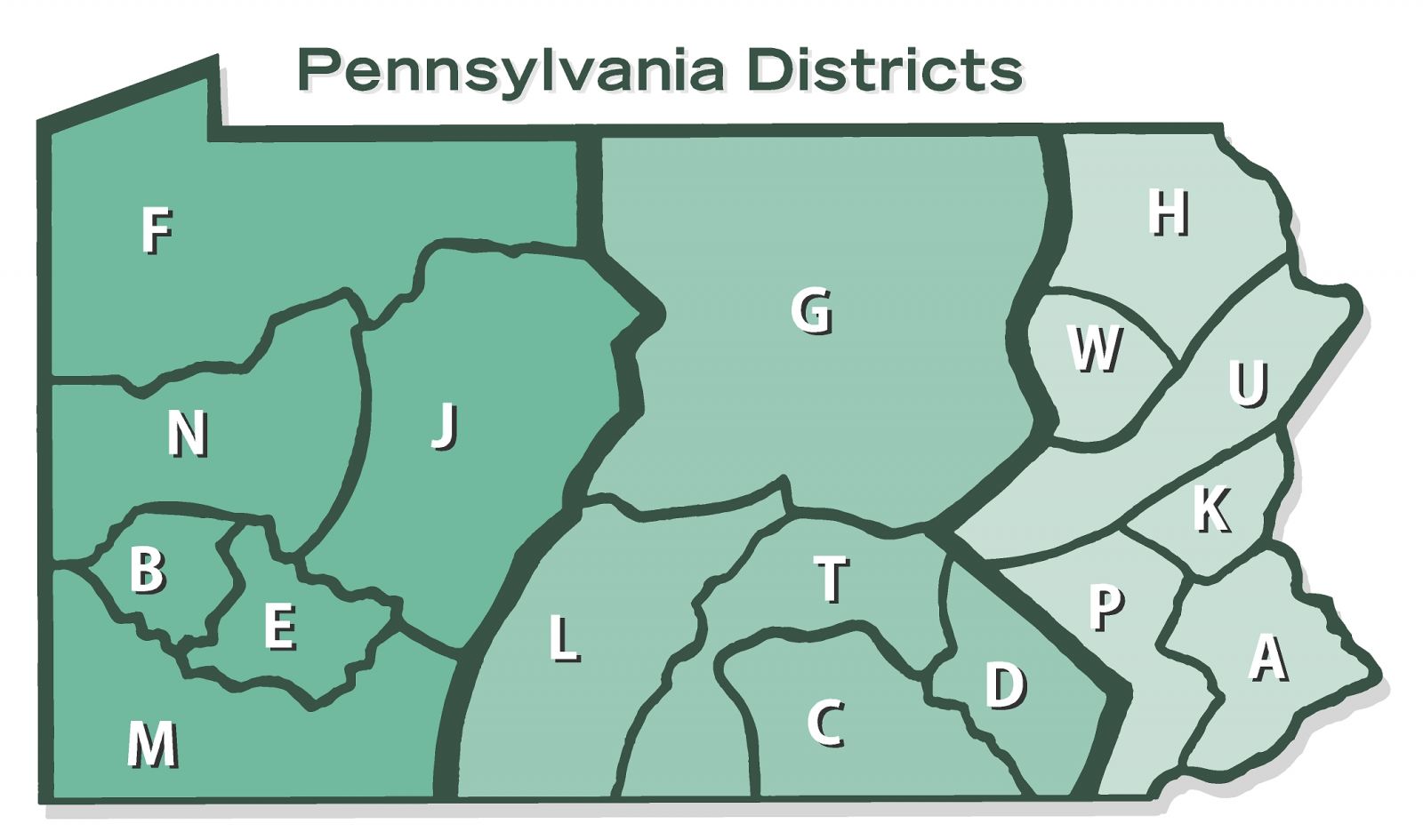 STRUCTURE
District 14C is one of 17 Distrists that make up Multiple District 14, which covers all of PA. The District is comprised of Lions, Lioness and Leo Clubs located throughout the Adams, Cumberland and York Counties.
The District Governor heads the District with the support of two Vice District Governors, Region (Optional) and Zone Chairpersons, and Administrative and Project Chairpersons.
The District provides services and supports projects for sight and hearing impaired, educational programs for children at risk, diabetes, drug awareness, blood donations as well as community needs.
A president heads each club. The clubs support the District goals and also establish goals that meet the specific needs of their local communities.
=========================
DISTRICT 14-C ZONE REORGANIZATION
While planning for thie 2017 -2018 Lions year, it became apparent there was a need to reorganize our zone structure. Two primary factors drove this need. One factor was that our district has lost several clubs since the last reorganization of the zone structure. This has resulted in a wide variance in both the number of clubs from one zone to another and also a wide variance in the number of Lions in each zone. The second factor was a lack of activity in some zones, as well as difficulty in securing Zone Chairs for these two zones.
With those factors in mind, the district's leadership team, with input from several PDGs, developed a reorganization plan. The plan eliminates 2 zones, moves 10 clubs into different zones and renames two existing zones. The plan achieves a better, although not perfect, balance in both the number of clubs and number of Lions in each zone. Each zone also has a good balance of stronger and struggling clubs, which should help with support of the struggling clubs and maintain a pool of potential Zone Chairs (and hopefully future District Governors) in each zone.
The chart link below shows the new zone structure, which took effect on July 1, 2017.
Yours in Service,
DG Dennis
DISTRICT 14-C ZONE AND CLUB ORGANIZATION