District 14-C Alerts and Notices
District Directory & Directory Changes
Directory:
2020-2021 District Directory - Printed version of the directory are available and are being handed out by the District Govenor during visitations. Please contact the District Govenor if you are in need of one.
Directory Changes:
Page nn: Change
---
Updated February 28, 2021:
District Convention
Click here for the flyer and registration form respectfully: 2021 District 14-C Convention Flyer - 2021 District 14-C Convention Registration Form
Click here to watch our District's 2021 Convention: YouTube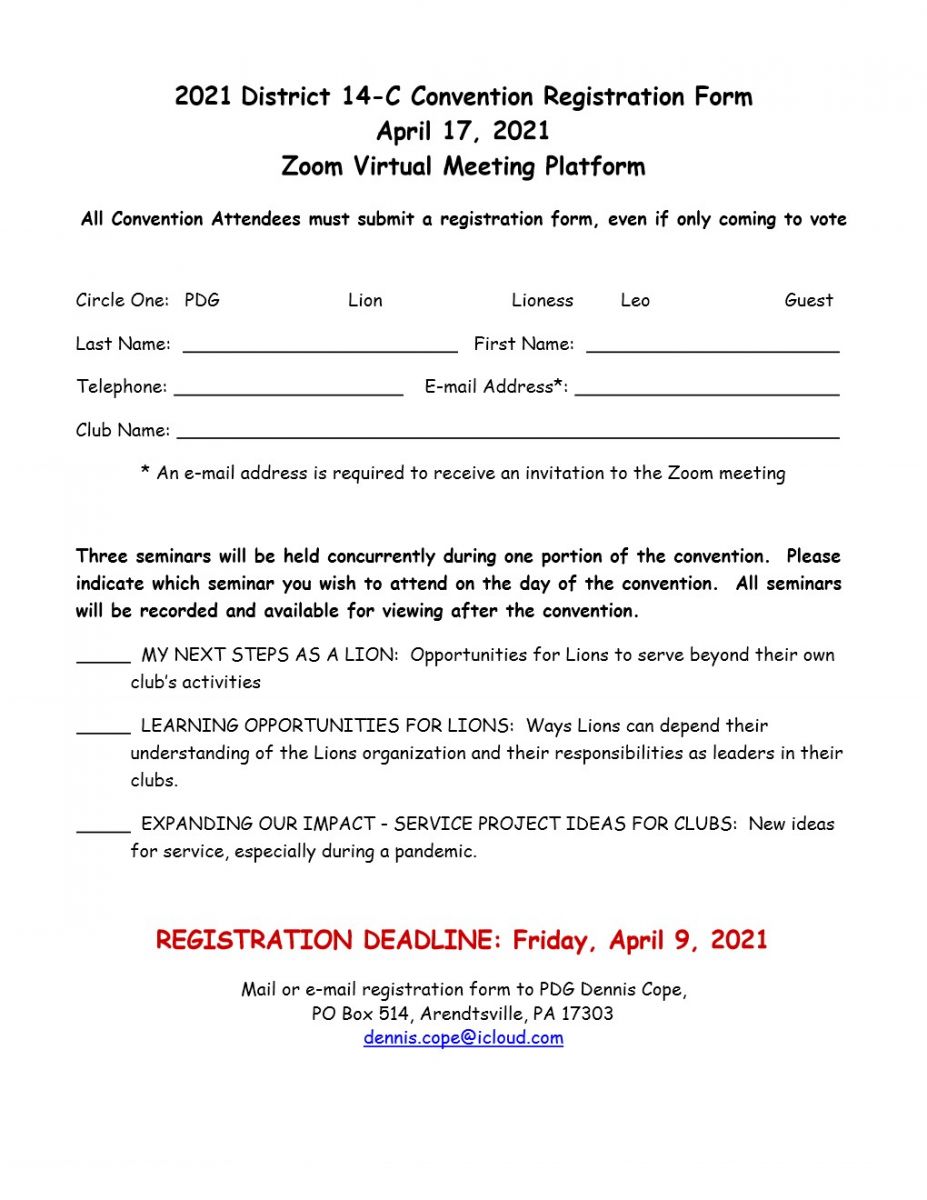 MD14 Alerts and Notices
Update MaY 7, 2020:
NOTCE!
DUE TO THE RAPIDLY SPREADING CORONAVIRUS OUR MULTIPLE DISTRICT 14 LEADERSHIP HAVE CANCELED THE STATE CONVENTION!
MD14 PENNSYLVANIA STATE LIONS CONVENTION
http://www.palions.org/events/event/2020-state-convention/
Documents and Forms for the 2020 MD14 Pennsylvania Convention and Council Meeting #4: 2020 Convention Schedule 3-13-20, Council 4 Call 031620, COUNCIL 4 tentative agenda 31620, 031620 Ballot Questions, 2020 PDG Delegate form, and 2020 Club Delegate form.